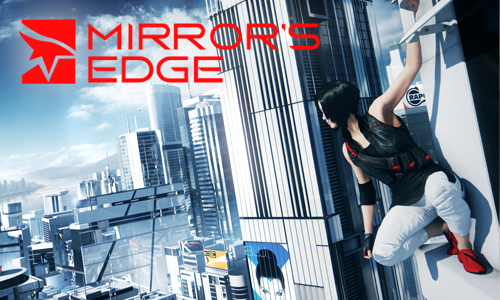 Hmmm ... with such a beautiful eye looking at me, I can't write nonsense. I will write less, that's already it! But who owns this eye? We recognize her immediately with her black hair like ebony that hides a part of her face and the whites of her eyes that make you think of the cold snow! Huh ...? Did I hear Snow White in the earpiece? No, stop messing around! It is indeed Faith!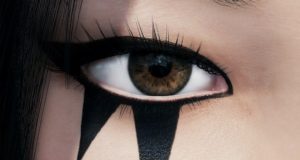 The tattoo she has on her eye is unique! This is how we recognize it! And as Jhony, the artistic director says:
"She got a tattoo on her eye. It wasn't by chance."
And well, that's for sure! For those who do not know her, here is a photo of the latter!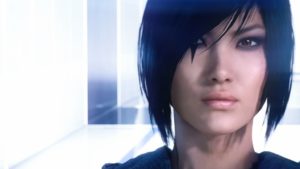 This image comes from one of the first cutscenes of Mirror's Edge Catalyst, where we could see Faith coming out of a juvenile prison which put her back on the right path. And, preparing to make her big comeback in "her" city, she will quickly realize that many adventures await her. This passage is important in its history, since it is about the connection between Exordium (the comic book, for those who want to know everything) to Catalyst (the game). This is a very important moment in the life of the heroine who gradually discovers who she is, and her role.
As good old Jhony used to say (I'm still talking about the art director), the tattoo you can see on the eye isn't there by chance. And ... it's also no coincidence that she gives up using firearms, becoming a "runner" and risking her life on the roofs of Glass. Do you know Glass? I'll show you around!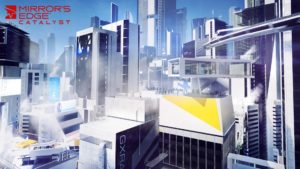 Despite what one might think, Faith is not a "superheroine", she is downright big, sure, but she is not the subject of a "prophecy" or some other mystical thing of the kind. She looks like all of us. Hmmm ... whatever, she is an athlete all the same ... and not just any! From an escalation standpoint, Ezio himself would blush. It also fights oppression, corruption and injustice. A true symbol of freedom.
Anyway, dear fans, know that the creation of a series of comics derived from the game was launched in partnership with "Dark Horse". Treat yourself!
Come on you are nice to me! Here is the coverage of Exordium: