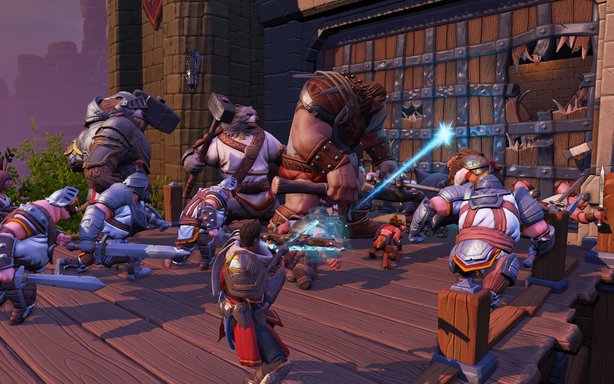 Orcs Must Die!, it is basically a Tower Defense that has an interesting feature: you play a character in the 3rd person who also has skills to overcome the different waves, in addition to the usual defenses to pose between each wave, as is the case with classic Tower Defense.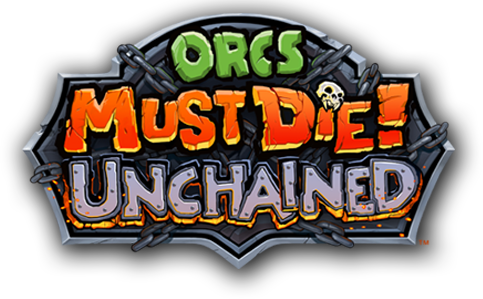 After a good first opus and an excellent second part which adds a cooperation mode to the title (if you do not know, go for it! The game is at 2-6 € on DLcompare), fans were impatiently awaiting the announcement ofOrcs Must Die! 3. It's now done, well, almost, since Robot Entertainment has announced Orcs Must Die! Unchained, in the form of a Tower Defense with MOBA-style confrontation edited by Gameforge.
First of all, the game will have a single player and cooperative mode as it has always been the case until now, but will introduce what is lacking in its main competitor (the friendly Mighty Quest For Epic Loot Ubisoft), online 5v5 clashes, which promises to make the strategy aspect of the title even more advanced and the adverse reactions much less predictable.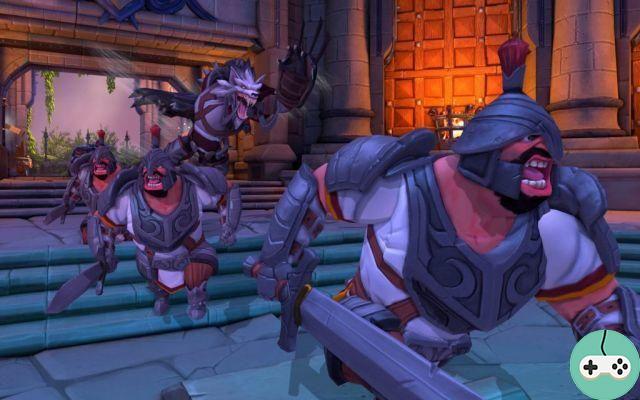 For the moment, we know that ten characters will be playable, each with its own gameplay, in order to allow as many people as possible to find their account (in exchange for a few euros per hero). Several maps are on the program, and rumors are that the map is quite small, with a base pack that only contains two. New gameplay subtleties are also present, such as the appearance of cards for your characters to be more offensive or defensive, depending on the choices made.
The only fear for the moment is therefore the switch from software to free-to-play, the announcements are not particularly reassuring at this level, since we are talking about several tens of euros to have access to a full game depending selected packs.
Founder packs, fashionable for some time, are already available and will allow access to the game in early access (see now if you buy the pack at ... € 110), for the others, you will have to wait until at the end of 2014 before being able to touch this new component ofOrcs Must Die!