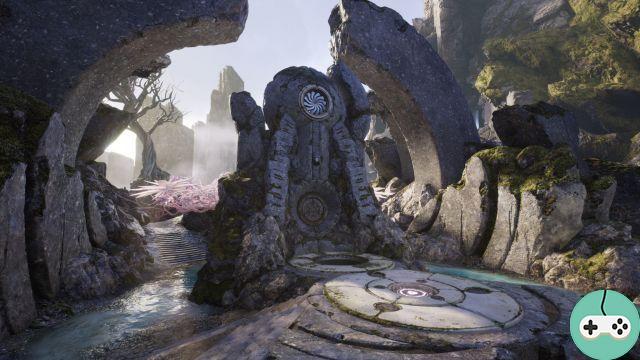 Getting into a new game is never easy. Thanks to our various overviews, you will have all the keys in hand to quickly familiarize yourself with the game mechanics of Paragon.
The Reapers are mysterious structures located at seven strategic points across the map of Paragon (see map below). When a harvester is activated by a player, that player will start to extract power points for you and your team from the depths of Agora. To collect these points, the player will have to position themselves on the Harvester collection area in question.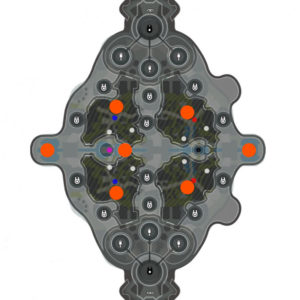 The harvesters are represented by the orange circles on the minimap.
If we take a closer look at the Reapers, there are some details you'll need to know before you take to the battlefield.
First, you will need a thirty seconds to take possession of a neutral reaper, as indicated previously, you will just have to position yourself on the collection zone of this one. Note that some cards such as the reaper's key will allow you to activate much faster (6 seconds) the different structures in question.
Another point to take into account, you will only be able to activate a harvester after a certain period of time, following the start of a game. The duration of the reaper's appearance is indicated on your minimap as well as near them.
A whole strategy is also to be developed around the harvesters because once a harvester has been set up by the opposing team, you will no longer be able to collect power points. You will therefore have to operate with meticulousness to attack enemy harvesters, destroy them and regain possession after 30 seconds. So be careful that the enemy does not take possession of your reapers!
Note that attacking a reaper will give you a small amount of power points.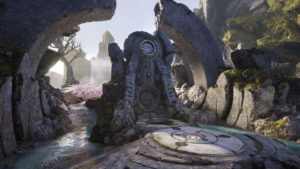 Finally, last point that can help you optimize your harvesters as well as possible, watch their gauges. If you see that your harvester has reached its maximum capacity, go collect its contents. Regularly monitoring the gauge of your harvesters will allow you to optimize the power of these structures by performing regular collection rotations. This will allow you to progress faster thanks to the purchase of new cards, via your power points.
So that's all there is to know about the harvesters on Paragon.