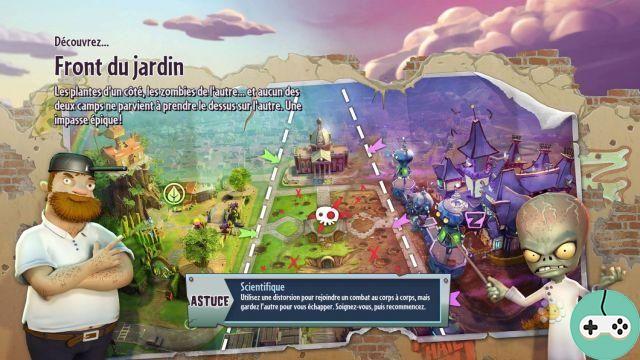 Available as of today only, Plants vs. Zombies: Garden Warfare 2. is the last born of PopCap Vancouver taking us into the crazy universe of the Canadian studio. And things are bad for the plants in this new episode: the zombies have succeeded in conquering Suburbia!
Access to all of the functions is from the Front of the garden, a personal area that can be accessed very quickly in the game after a short introductory session on the mechanisms.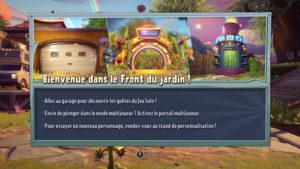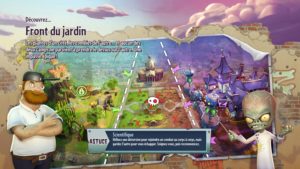 As soon as you arrive, I advise you to go directly to your mailbox.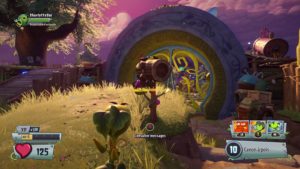 Indeed, if you played the first game previously, you will be able to import your characters and earn loyalty depending on your rank on 1. A good way to start the game with some nice bonuses!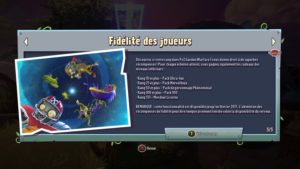 If you are looking for how to play with a friend locally, interact with this kiosk in front of me, on the screenshot on the left. You can then connect another controller and a friend will join you in your garden.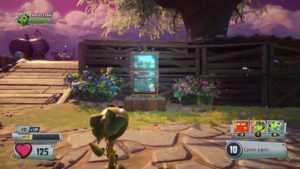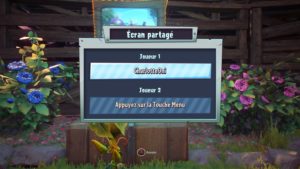 In addition to validating an exploit (on Xbox), you will be able to walk in the garden with your friend and even play in cooperation in certain game modes. Well, on the other hand, the two screens are really small and we lose a lot of shooting accuracy.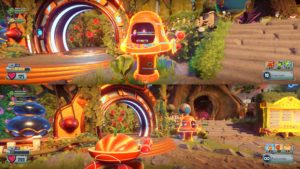 To start a multiplayer game, this happens from the above terminal (note that if you play in local cooperation, only the "Private game" mode is accessible). From there, it is possible to configure the map, the game modes, the difficulty ...
Quests are distributed by NPCs in the garden. Key to getting coins, as well as discovering how to use character abilities without annoying other players with inexperience, make sure you accomplish them well. These highly paramount tasks will take you on incredible adventures to escort a stunned tree or find a lost shoe.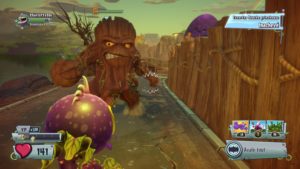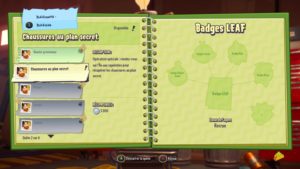 But isn't the most important thing that Grumpy Strain is happy?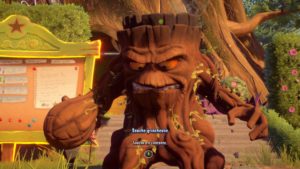 Finally, the last major point of this garden: personalization. Seven characters are unlocked by default, others will of course be added as you progress in the game.
Basic characters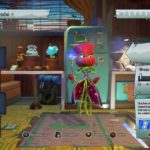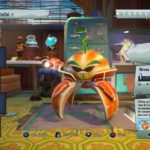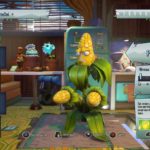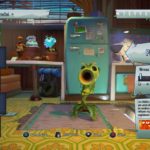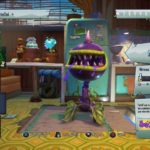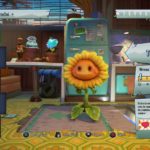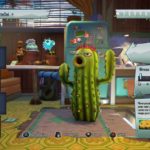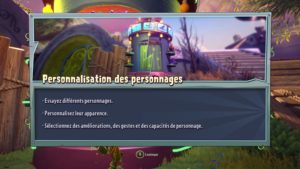 For each one, you will be able to change their appearance, abilities, gestures and improve the character. Well, for the moment, I don't have access to anything but it is unlocked very quickly (especially if you import data from 1).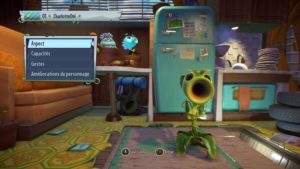 In summary, according to the press release, this new Plants vs. Zombies are:
14 classes and 100 playable characters
12 original cards
8 game modes
And all of this in a fun and colorful world that will not leave you indifferent!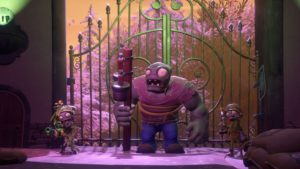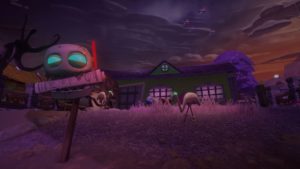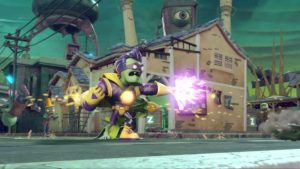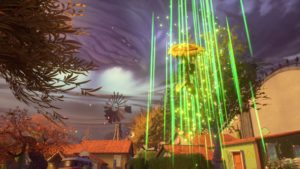 I return without delay to defend my garden against the zombies!