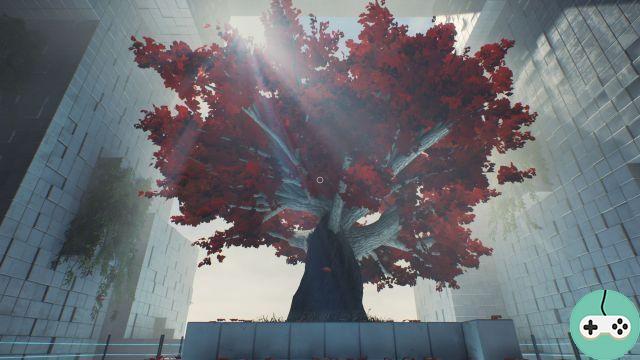 QUBE 2, the sequel to the first-person puzzle game QUBE, is finally out!
We play in this adventure Amelia Cross, an archaeologist lost on a mysterious planet covered with ruins buried in the sand. The story begins when she wakes up, dressed in a strange costume, fitted with gloves, in a first person view. She has no recollection of why she was there, or how she got there. In front of her is a strange monolith, so she decides to move forward and discovers an endless labyrinth, represented by high quality graphics, with absolutely magnificent work on texture and light.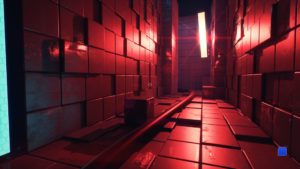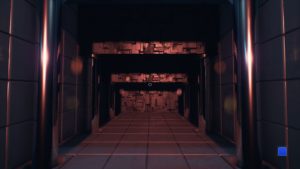 With the distant help of another survivor who communicates with her through her radio, Commander Emma Sutcliffe, Amelia then discovers that her gloves are able to help her manipulate the very architecture of the structure on specific locations marked in white, surrounded by a yellow and black border.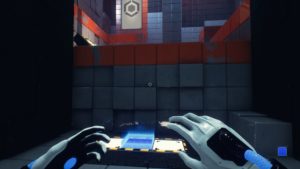 She can thus create a trampoline (blue block), knock down a block (green block) or even erect a column (red block). By skillfully combining these elements with other specificities of the moment (wind tunnel, fan, elevators, gates ...), Amelia will have to solve all the architectural puzzles that arise on the way to her salvation, in the hope crazy that she will be able to escape from this strange planet. With a constant feeling of loneliness as she moves through large majestic and disturbing rooms, the music accentuates the young woman's sense of abandonment, with a more pronounced mystical sounding during certain astonishing discoveries.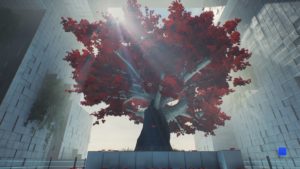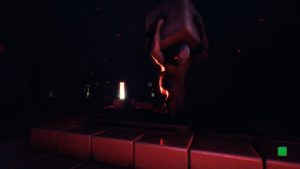 A strange story is told through her observations and the overarching question she asks: why was this structure created? And by whom? But maybe she won't like the answer as much as she hoped. And how far will she be willing to go to get home?
Having had the chance to play the demo of the title which represented the first 45 minutes that you can find in the video above, I was able to continue my adventure on the full version which remains at the level of what I had discovered during a brief first overview (which I invite you to read again here). A masterful puzzle, at the height of its predecessor, which will satisfy all players eager for twisted puzzles in a universe full of mystery.