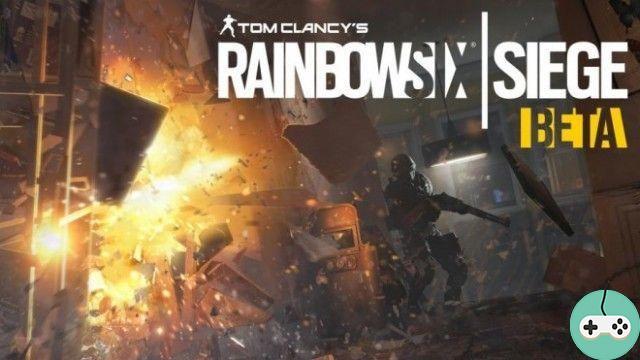 On this Thursday, September 24 begins the beta of Rainbow Six Siege. Indeed, the new opus of the Rainbow Six series repeats the tests, in order to improve its performance. Remember to check your emails in case you have received beta access!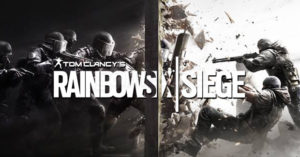 Personally, I had the chance to participate in all the tests. I took part in the alpha, the tech test and now the beta. During these few months, I saw the game evolve enormously and in the good direction. Admittedly, it is not yet perfect, but it will not be released until December 1, which leaves time to refine it.
gameplay
In this beta, we have two game modes available. One with bombs to defuse and the other with an area to capture. I remind you that during the alpha there was also a mode with hostages to be rescued. Overall, the process is similar. There are two teams of 5 players: attackers and defenders. They have 45 seconds to prepare.
The defenders must barricade and protect the objectives. To do this, they have barbed wire, planks and reinforcements for the walls available.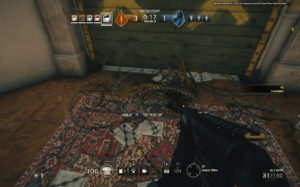 As for the attackers, they have to look for the objectives (and the enemy players), this will save them precious time during the assault. The assault lasts 4 minutes. It ends when all the players on a team are dead, the objective is accomplished, or the timer has reached zero.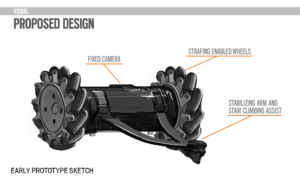 Each attacker has a drone like this
There is a mechanic in attackers that I particularly like, it's the recall. In fact, you can throw a grapple and abseil (or descend) along a wall. You can even shoot through a window with your head down! This can make for some relatively epic action when in a head-down fight against an enemy with the head up!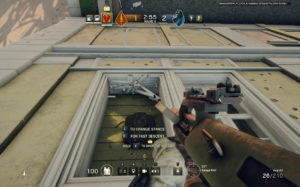 Yes I have my head down and I'm about to go in through the window
You should know (attacker as defender) that almost all internal walls of houses are destructible by bullets or explosives. So it is possible to kill someone by shooting into a wall!
Characters and equipment
Despite the fact that it is a beta, this game offers us a wide range of weapon equipment and characters. As for the playable characters, I especially admire the work done. They are all unique and have different stats, weapons and gear, and even some sort of special ability (more info in another article soon).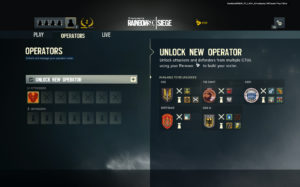 This great variety is really appreciable because everyone will find what they are looking for and the style of play that suits them. This is also a great strength for a possible future in eSports.
Weapon damage is relatively realistic compared to other games. That is, 2-3 bullets are enough to kill with most weapons. Additionally, some equipment does explosion (and area) damage so it is possible to kill an enemy that is near a "breakable" wall or window with an explosive charge.
My opinion
As I said at the beginning of the article, I'm very happy to see how good the evolution of Rainbow Six Siege is. The game is really good. Graphically it is beautiful and well optimized. From a sound point of view, it is particularly precise. Indeed we clearly hear footsteps whether on the floor or on the walls (thanks to the reminder of course!).
Afterwards, some will say that the recoil of the weapons is too low but I find it correct because during a continuous shooting, it is impossible to precisely hit its target and even worse during a guessing shot. The only flaw that is not really one is that the game has all the characteristics of a competitive game and therefore casual players will not necessarily find their happiness, finding themselves confronted with more seasoned players. Personally, that doesn't bother me because I love this kind of game.
Are you planning on purchasing the game for its December 1 release?