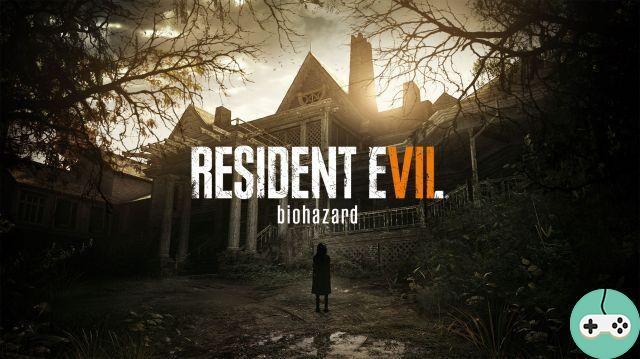 Resident Evil ... A series of games that I really liked during my younger years. When I released the first game on PS1, I always loved this kind of creepy and twisted game that puts you in constant difficulty. The thrill of knife fighting against abominations that turns you into sashimi ... I think all fans of the saga have already felt that. Sensation that we lost with the previous parts which put us more in zombie action than in outright horror. Is this opus different? Without a doubt. In the right direction ? I think so.
The key to the game was kindly given to us by Kinguin, which in no way affects our impartiality.
Graphics
As far as the graphics are concerned, this game is really beautiful. I particularly appreciate the graphics which make the places dark, the lighting effects particularly well managed. We feel dirty all the time, we feel that what is happening in front of our eyes is not really normal. I could make you a whole novel as I loved sneaking around the strange places of this game.
Currently, on my vacation PC, I was only able to test the game in low resolution. And yet, the game remains pleasant and fluid, and I can't wait to be able to restart the game with maximum graphics in order to enjoy this special atmosphere again.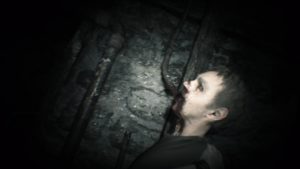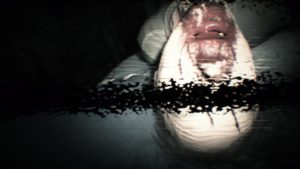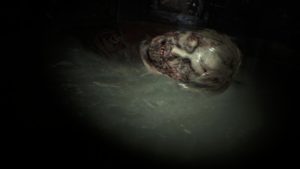 Soundtrack
The soundtrack is quite discreet, but nonetheless very effective. It plunges you into the heart of the game, startling in every way you can imagine. Between the little noises, the flowing water, the hidden creatures that will make larva noises, everything will be there to keep you awake again and again ...
History
The opening pitch reminded me of another nerve-wracking game, Silent Hill 2, to name just one. Your wife / girlfriend wrote to you when she is believed to be dead / missing. You, as a reckless hero, you will see what it is ...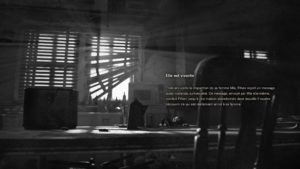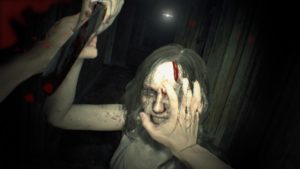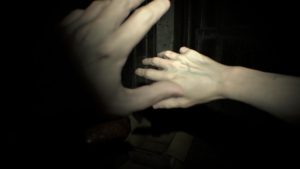 As for its own history, we quickly dive into the twists and turns of the Bakers house with little VHS tapes lying around here and there that allow you to play different passages with different protagonists. We leave the regions of Raccoon City, the ravaged areas of Europe, to focus on a strange mansion in Louisiana.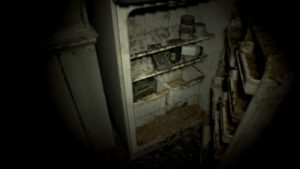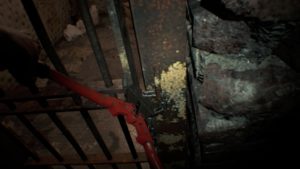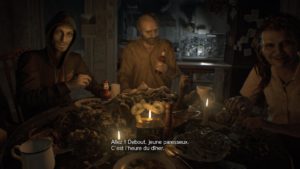 As for our hero, Ethan, (goodbye Chris Redfield, Leon, Claire, Jill ... highly trained agent of STARS, BSAA, etc ...) he is a man everyone, completely lost and helpless. A radical change that gives pleasure and gives the saga a new lease of life. But I would be lying to you if I said there is no callback to the other episodes.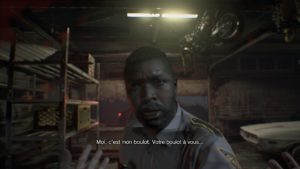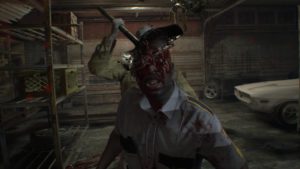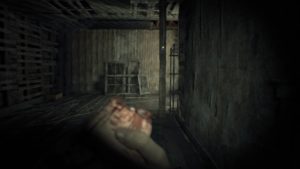 gameplay
Here, once again, goodbye the fights against dozens of armed zombies of Resident Evil 4/5/6 ... hello the infiltration phases where you avoid wasting your ammunition so limited as the times when the we will choose between preparing a first aid remedy or creating a few balls ... we must think carefully and choose accordingly. The minimalist interface appears with the inventory, showing life and hot keys. It's certainly nice, although a little too limited at times.
We find the puzzles that made the charm of the first episodes. I'm obviously talking about the emblems to find or a "gun" to recover, which also reminds me of a scene from other episodes, and many other things. We are also happy to see the creation of objects return. These will be crucial and will be your personal choice. As I said above, do you prefer bullets or remedies?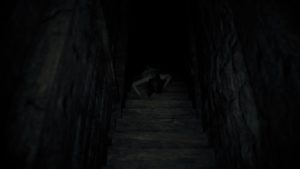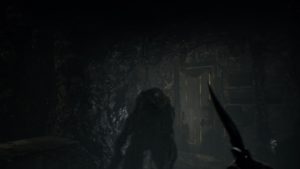 As for the combat mechanics, you will often have to die against a boss to understand how it works and it will sometimes happen that the solutions are not really obvious. Some bosses will pursue you such as Nemesis in Resident Evil 3 or Ustanak in Resident Evil 6, which will often force you to ask yourself the question: how?
To back up, we've been forgetting about typewriters for some time, but we're getting closer with tape recorders that will follow you along as you progress. As for your inventory, you will have, often next to the tape recorders, a safe that will allow you to store your surplus. Bet that you will need it on time!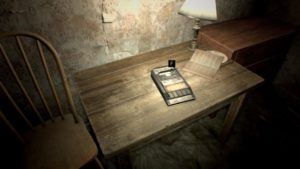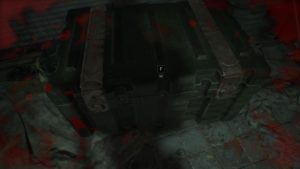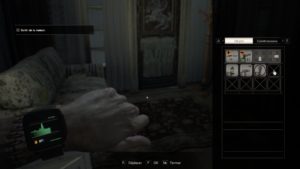 Conclusion
This is a new part of the saga that focuses on what it should have been from the start: a terrifying, oppressive and stressful saga. The atmosphere, the graphics, the character who is not at all a fighter, the interesting secondary characters, the situations that are not necessarily anticipated ... You will die many times because of poorly managed stress, d 'a situation that catches you by surprise, or the lack of an apparent solution. Concretely, I think that this game is one of the most pleasant episodes that I have played for a long time and everything lends itself to the game except its lifespan which is a bit short in my opinion. The DLCs, paid and free, will surely add content.
The Forbidden Videos Vol.1 DLC is already available on PS4 and will be released on PC and Xbox One on February 21, 2017. The Forbidden Videos Vol.2 DLC will be released on February 14 on PS4, and February 21 on PC and Xbox One. Those who own the Deluxe Edition or the Season Pass will also get a third episode of which few details are currently known.
Forbidden Videos Vol. 1
This DLC focuses on Clancy, the cameraman of the show we commissioned during our first VHS. As well as an "Ethan must die" mode which is an extremely difficult game mode with a certain replayability.
Forbidden Videos Vol. 2
This second DLC proposes to fight Lucas, the son of the Baker family in a rather twisted game, as well as the episode "Sisters" which will surely make us a chapter that will highlight Zoe and Mia.
Not a Hero
In the spring, we will have this DLC for free which will offer us a new scenario alongside that of the main protagonist: Ethan. We don't know more at the moment, but we can bet it will be exciting.