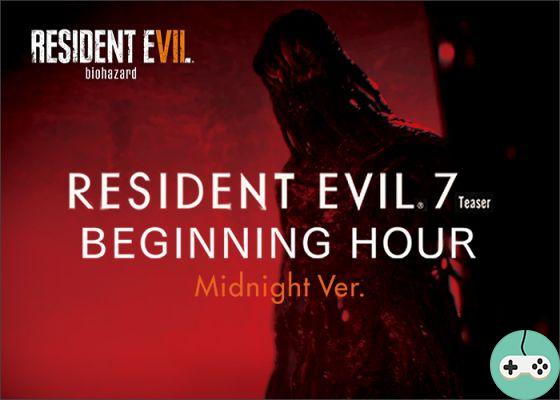 Resident Evil 7 will be one of the very first games to offer a similar experience in virtual reality and on screens. Subtitled "Bioazard", this seventh part of the cult saga, will take us into a terrifying environment full of horror ... A demo is currently available for free on PlayStation 4. Online since June 14, it recently had a major update, so feel free to (re) test it.
Particularly creepy (limit too much), the demo places you in an abandoned farmhouse creepy as possible from which you must try to escape. The lights, the sounds, the atmosphere, the music, everything is done (and very well done) to teleport us to this house ... Brrr .... Frankly, if you have a VR headset, I hope you have a good heart because you risk nightmares. In addition, impossible to hide under the duvet with the helmet on the head ... Like many I think, I preferred to finish in traditional mode in order to hope to sleep tonight.
It almost seems that the developers have thought of this scenario during development! Because if you change the game mode, you don't have to start all over again: the saves are shared. You can start in VR, and stop if nausea threatens you, or like me the jitters! And you continue in traditional mode, with a lot of light to reassure you. Good news if you don't have a PS4, the demo will be available tomorrow on Xbox One and December 19 on PC (Steam and Windows 10) so you can also try to escape from this cursed place.
The full game will be available on January 24 on the same systems. You can pre-order it now, which will grant you access to the Day-1 Survival Edition content with bonus content and the Season Pass.
It is still too early to say if this formula works, the demo is in any case promising. There is no doubt that AAA games should turn to this method which could bring many benefits to VR, while guaranteeing access to unequipped players.