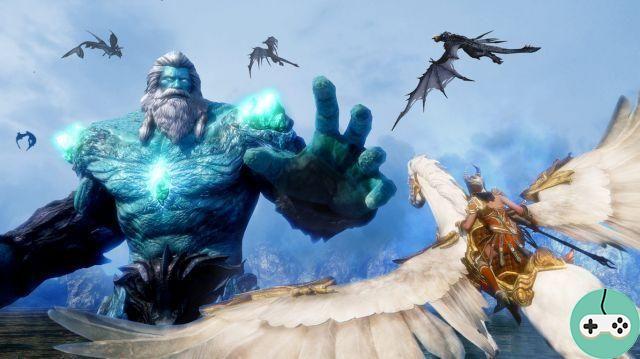 Before reviewing the future changes in the game's alliance system, note that with the release of the next update "Rift of the Damned", of which you already offered us a small preview, each player having a level character. 15 (on September 21) will receive a small pack of very nice gifts. On the program: a cute little Caspert mount, two boosts, 7 boxes of Elluns (distributing between 5 and 20 Elluns every day) and the title "Rift Rider".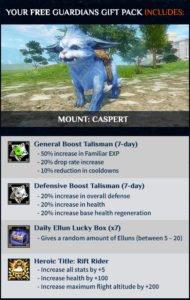 Be careful because this pack will be offered to the first character you connect after the update. So be sure to log in your main character first.
Now let's take a look at the recent announcements regarding Manastone Battles. According to the producer himself, they have led to abuse, due to the very structure of the system, controlled by the player. Certain alliances thus saw a real windfall in it, tampering with the results of the matches and therefore receiving rewards that were not necessarily deserved. It was even at one point planned to completely remove alliances, but still abandoned in view of player feedback.
The developers have thus reflected on potential adjustments, the system will eventually require an in-depth review to prevent "mega-alliances" from exploiting it for their benefit.
For now, Alliance Wars will therefore be disabled until further notice, with the September 29 update and Manastone Clashes will consist of Guild vs. Militia Battles. A militia which will also be reinforced:
PvP Attack: + 20-40%
PvP Resistance: + 30-60%
PvP Defense: + 30-60%
Max health: + 20%
Another consequence of the abuse was that some alliances could benefit from PvP gear faster than normal, placing them in a superior position over honest alliances. PvP equipment will therefore be offered, especially for beginners, in order to start in a better way. However, it will not be possible with counting Anomie Exarahn's familiars, nor using and strengthening seal stones.
What do you think of these changes?