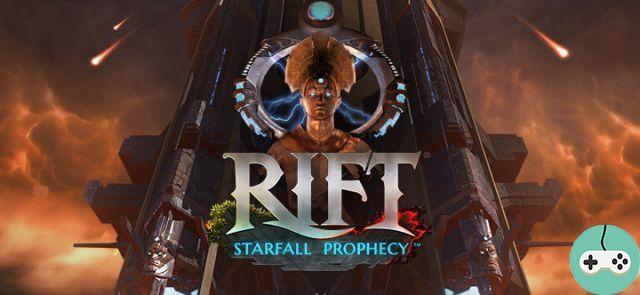 A brand new extension will soon be released on Rift. Entitled "The Golden Prophecy", the latter will add a lot of content.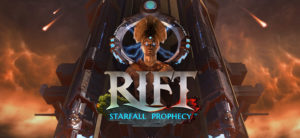 The Golden Prophecies shine with their presence. The Reaper of Fate is about to strike.
Ahnket's Comet tumbles towards Telara through the skies, devouring the Planes in its path while assimilating them into its ever-growing mass. Swamps, forests, deserts and volcanic wastes have merged under the shadow of the colossal Tower of Ahnket, creating a new world of unearthly beauty ... and immeasurable danger.
Now Guardians and Forsaken must join forces against the sinister intelligence that guides the Comet, and prevent it from absorbing their world.
Scheduled to go out this autumn, without having yet a precise date, "The Golden Prophecy" can already be pre-ordered. Two versions are available:
Standard edition - $ 39,99
An instant sesame for level 65
Title "Lord of the stars" / "Lady of the stars"
Daily tokens of the Golden Prophecy redeemable for:

A 40-slot bag
A new Opie mount
Other rewards not yet known

Access to the content of the Golden Prophecy for all characters on the account.
Deluxe Edition - $ 59,99
All content from the standard edition.
Ethereal Drake mount
Asha Catari clothes
Portrait frame: Ring of Ahnket.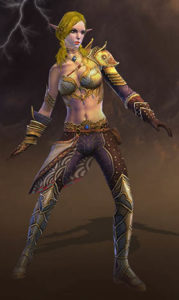 Asha Catari clothes
Ethereal Drake mount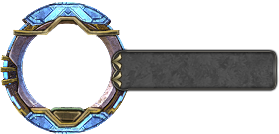 Ahnket's Ring
This extension will add many new features and in particular, the increase in maximum level which will be 70 and five new zones :
Tenebrean Schism
Ash fall
Xarth's Quagmire
Gedlo Ports
Executioners forest
In addition to these new areas, The Golden Prophecy will allow players to travel from new dungeons, new raids, new planar assault adventures as well as sieges of fortresses. And the system of raid search will also see the light of day.
Outside of PvE content, it will now be possible to upgrade weapons and armor by completing Heroic Challenges as well as customize stats and capabilities equipment thanks to Planar Fragments which are recoverable throughout the adventure.
And finally, a new object tier was added: Eternal. Eternal items are artifacts that have a special ability, with no further information at this time.