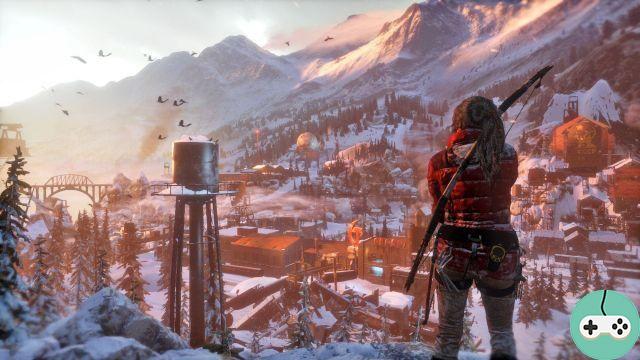 The release of the last episode of Tomb Rider is getting closer, which is why today we are going to come back to the novelties of this latest addition which promises to be breathtaking.
First of all, let's remember the old opus released in 2013 and which made us play a young Lara, then 21 years old. We were part of an expedition to the Pacific Ocean east of Japan in the hope of finding the hidden remains of the kingdom of Yamatai. During this trip, our boat caught in a storm ran aground on a mysterious island. And as nothing is ever simple, the latter was populated by the Solarii, a group of enlightened people worshiping the ancient queen Himiko. Who moreover cast a spell on this island, thus preventing all people from escaping.
In this new episode, the story takes place shortly after the previous one, with a Lara Croft having matured yet again but who still seems tormented by her old adventure. Regarding the playground, the developers at Crystal Dynamics announce a gigantic world, up to three times larger than the old one and without loading time for better immersion.
In addition, lots of little novelties are making their appearances such as the 'Nested Puzzle Approach' (several puzzles that work together to solve a large puzzle), but also the possibility of climbing trees and diving under the water. 'water to avoid or surprise our enemies. We also note the arrival of a new weapon, the whip, which could also be useful for us to move in this new universe.
On the other hand, to play it we will have to wait a little longer, because it is scheduled for November 10 on Xbox One and 360 then in early 2016 on PC. Unfortunately, Playstation 4 players will have to wait until the end of 2016 to take advantage of it.