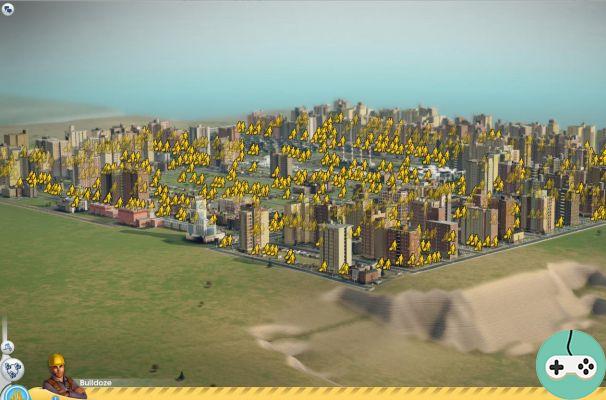 Most gamers will tell you that SimCity's homeless people are the only flaws in their virtual world. This may be one of the reasons that led Matteo Bittanti, an academic, to analyze them closely. For him, they have a value, they represent "an emblematic symbol of neoliberal living conditions in the West". He decided to write two books of it spread over 600 pages which are available today. These books are priced at $ 220 and transcribe the various messages posted on the homeless in SimCity. His study covers the years 2012 and 2013, he analyzed forums where anti-homeless tactics had been discussed. There is even a video guide set up by a gamer to try and fix this "problem":
Many ideas have been developed by the players, as the Matteo website announces: "from the transformation of homeless people into zombies to the bulldozing of the parks where they congregate".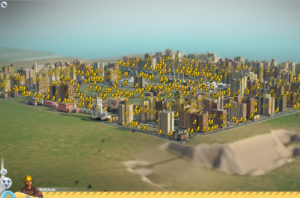 For him, these comments are shared in a virtual world but they symbolize a real social problem. He confided that "video games represent what is often called 'the real America' ... This real America operates with a logic of video games and this logic is neo-liberalism as we can see in San Francisco, which I see as the epicenter of inequality. In San Francisco you either drive a Tesla and drink seven dollar cappuccinos or you're on the streets. "
We find that the description of the books on Amazon is very clear:
From surprise to despair, from shock to resignation, these posts highlight the depths of this simulation, the not-so-subtle influence of the dominant ideology on the design of the game, the interaction between the game and society, as well as politics and entertainment. Extracted from their original source and reproduced on paper without the usual presentation of an Internet discussion (the author's signature, the site's banners, the avatar photos, etc.), these exchanges build a story atypical. The absurd tone of some of these dialogues is reminiscent of Ionesco's pieces. Others reveal racist and class prejudices, and present a highly politicized view that asserts that seemingly "neutral" algorithms were made to be bypassed.
If you wish, here is a video to discover the summary of the books:
And what do you think of all this?