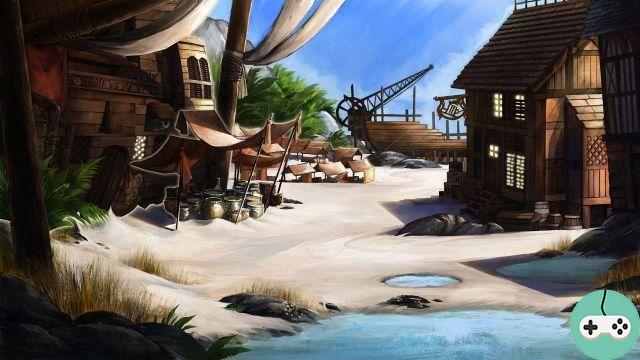 Four spanish-speaking developers who have worked on large licenses such as Assassin's Creed, Heavy Rain, Watch Dogs or Tom Clancy's: The Division have embarked on the great adventure with their independent game, Pirates: Age of Gravitium, which is currently looking for its future players on Kickstarter.
If you want the spanish version of the campaign, you can go here and you will have all the translation! If you don't want to read it all, in a nutshell, Pirates: Age of Gravitium takes place in a Caribbean Sea where a powerful new metal would upset the balance of power. We play as a young pirate captain who will try to get out of the game and especially to stop the progress of the East India Company, which has become more powerful than ever thanks to the control of Gravitium.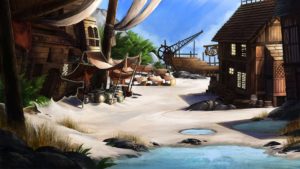 The main functionalities can be summed up in five main points:
a unique game, generated at each launch, directly influenced by the choices made
a definitive death, whether for the crew members or our character
a system of inheritance allowing to keep certain achievements of the previous parts
a victory attainable in different ways, money, combat, notoriety ...
morale to maintain to benefit from an efficient crew
We therefore find ourselves as described by the studio in a role-playing game with important rogue-like components, all in a steampunk world directly taken from our history, in the golden age of piracy.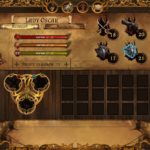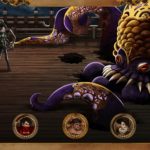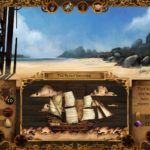 Currently under development, they need the support of the community to ensure the funding of certain tasks: music, remaining elements and animations, logistics, purchase of licenses ... Kickstarter seems to them to be a great way to reach their players while raising the necessary funds. The first level is € 15, you will simply get the game! You can invest up to € 3000, which will allow you to customize a hero, design a captain and have a unique impression (and the game too, anyway).