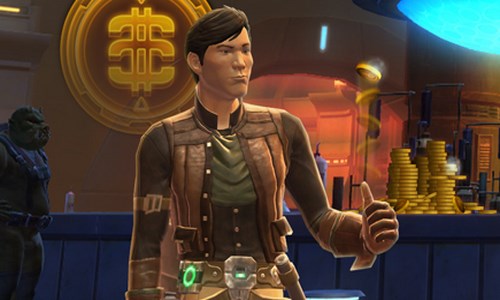 You may know, update 3.1 is available on the PTS, and it allows us in particular to have a fairly large preview (via the collections) of the Apprentice Shadow Pack !
Update 07/02: added 5 previewable armors
Frontline Veteran Armor Set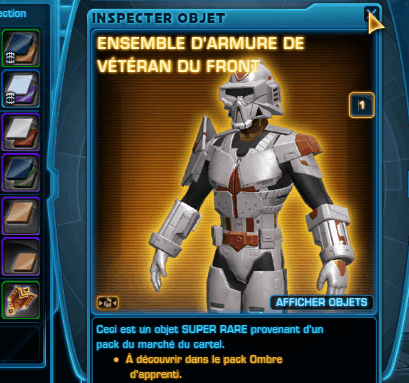 Revanite Vindicator Armor Set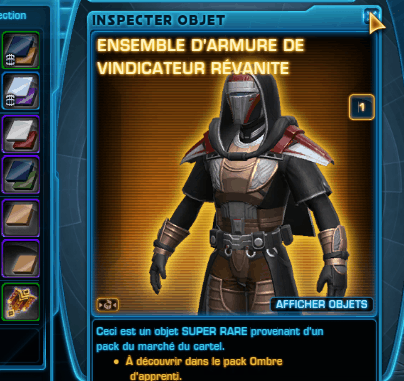 Martial Pilgrim Armor Set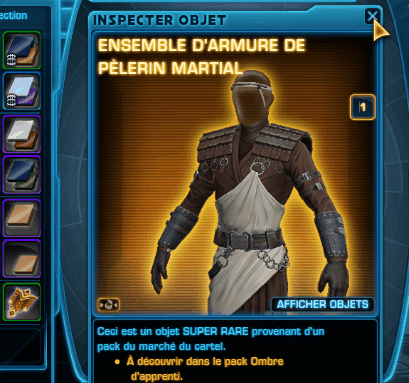 Black Seeker Armor Set (note: the texture for the chest piece is missing for the moment, hence the pretty neon color)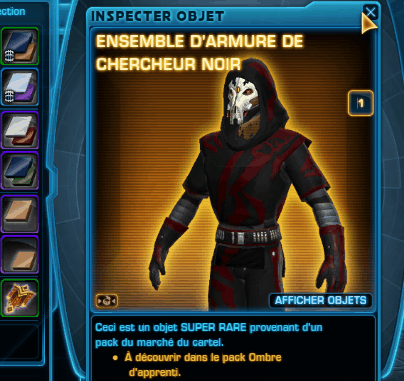 And that which will undoubtedly cause the most havoc: Suggestive Combination Armor Set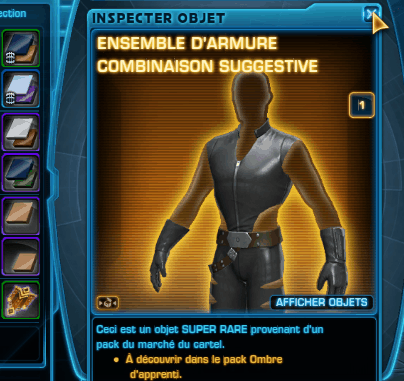 Also according to the datamining would also arrive two dye modules in the pack, and two new ones hairstyles in the cartel market. Kurt Cobain for men and a sort of Tia Dalma for women (the witch of Pirates of the Caribbean).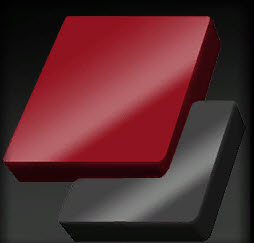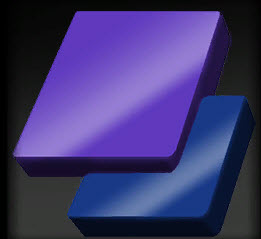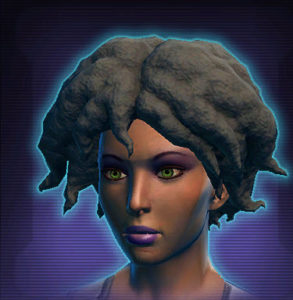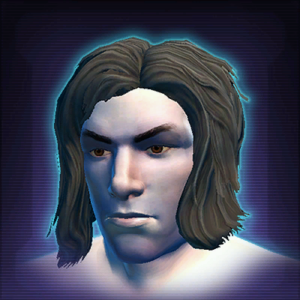 But let's move on to certain things!
Let's start with the frames, which are quite numerous, with two organic and five mechanical!
Boreal Icetromper
Patchwork Devourer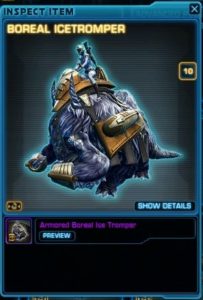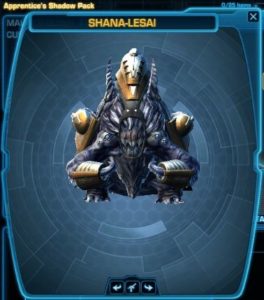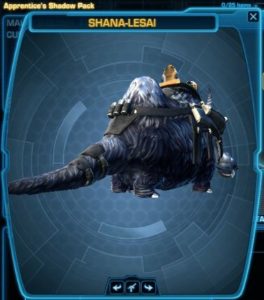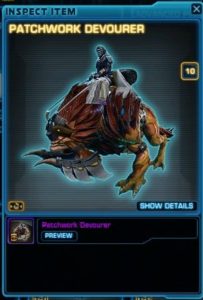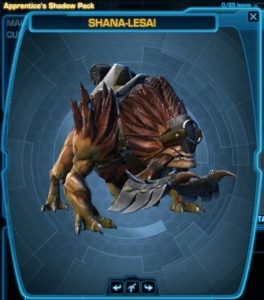 Tion SY-5
Either TZ-4
Razalon FC-6
Tempest Cutter
Learn Enforcer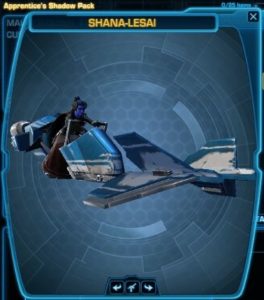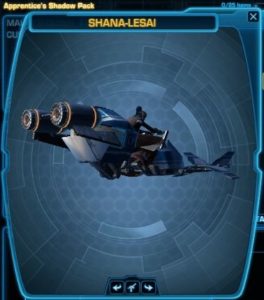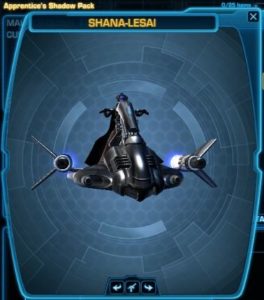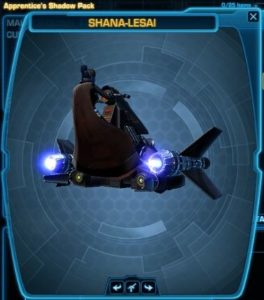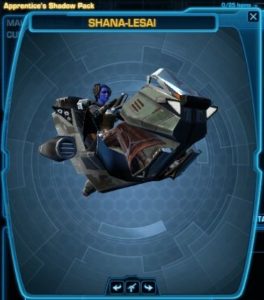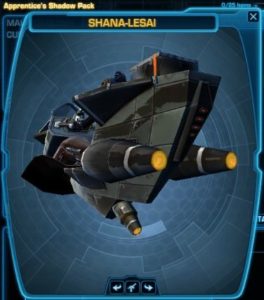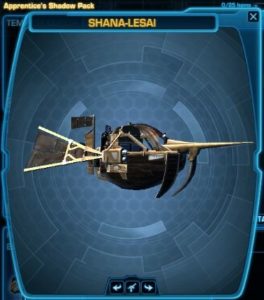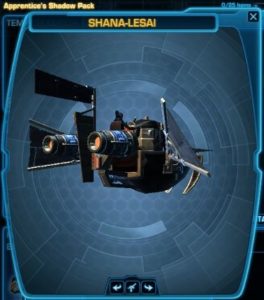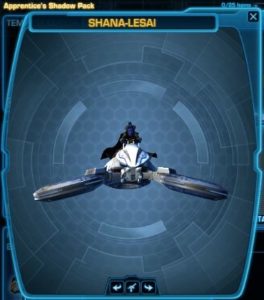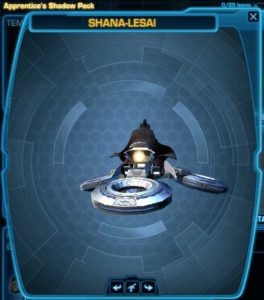 With this pack, we will also have the right to poor. You will tell me again! Well note that we are moving away from the retro / steampunk designs of the latest series and that we remain with a range of industrial design weapons just like the firsts of the Forge Stellaire range! Personally, I like them much more in any case!
DS-10 rifle
RH-34 assault cannon
Blaster RK-6
Fusil Blaster YV-25
Sabre
Double Sabre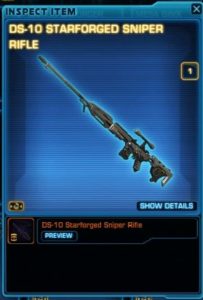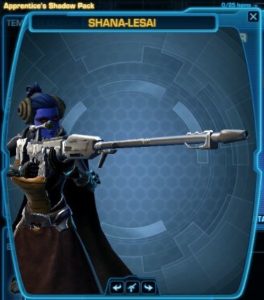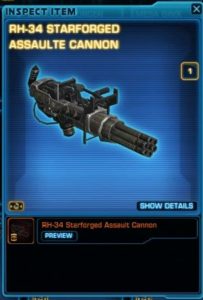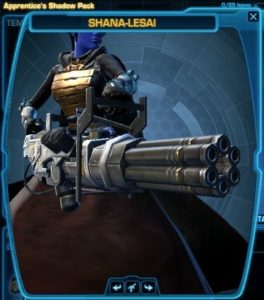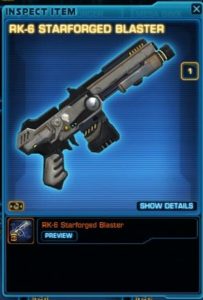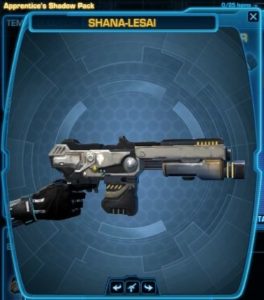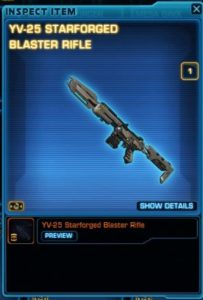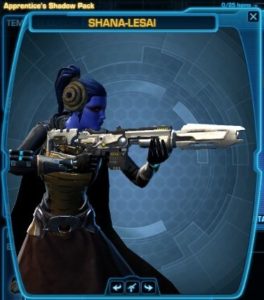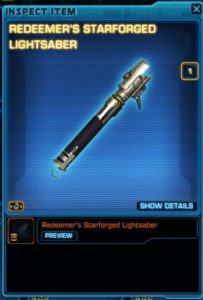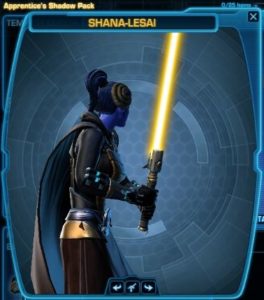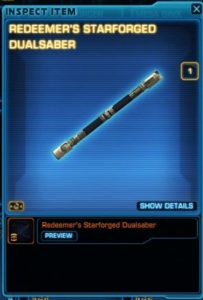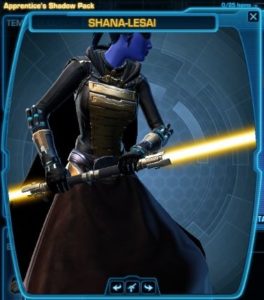 Finally, other various objects will come: a title "Shadow's Apprentice", two Partner Personalization for Malavai Quinn and Xalek, a Toy for your recovery, in the form of a massage droid (no visual available), a emote "Siniste", and color crystal rose-red available in 4 various statistics, and two familiar : the rampart Mark-4 (bomber), and a Ginx of the mesa.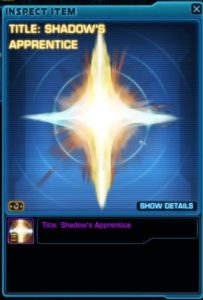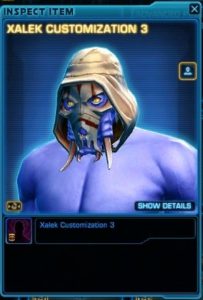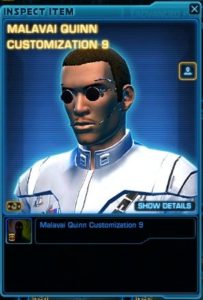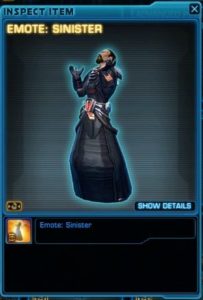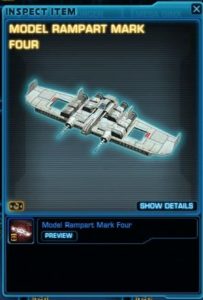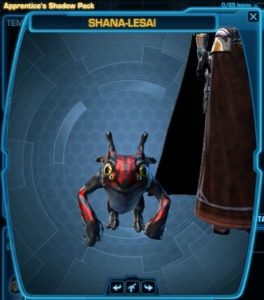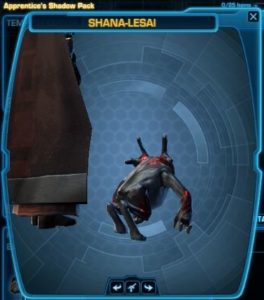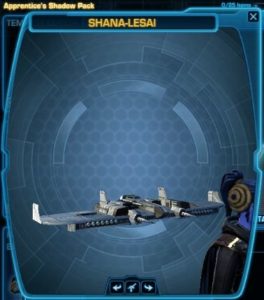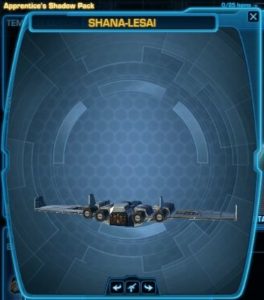 Note also that we also have a visual of the following pack, that ofShadow of Master : another familiar : Prairie ginx.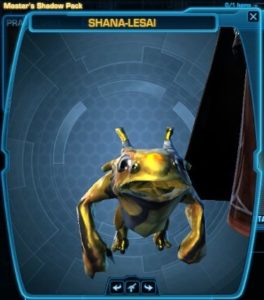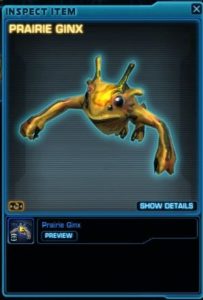 Finally, last things to come in the Apprentice Shadow Pack: The decorations ! There is one in almost every category, except furniture!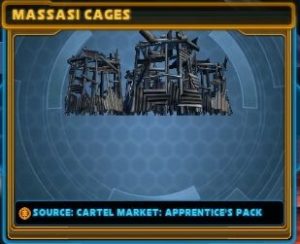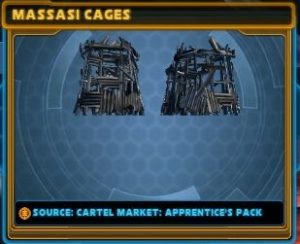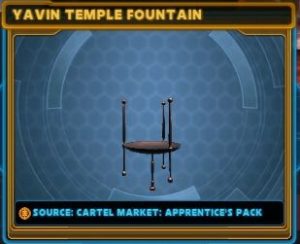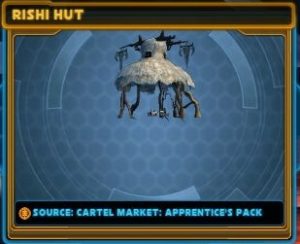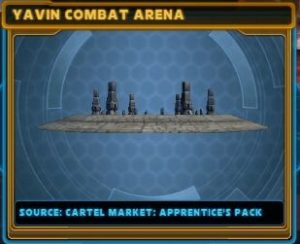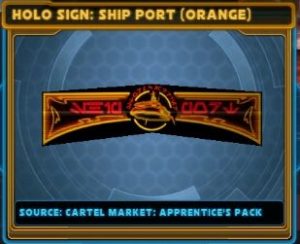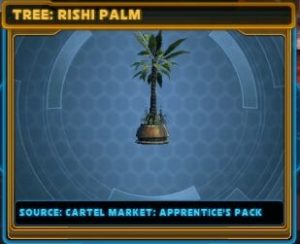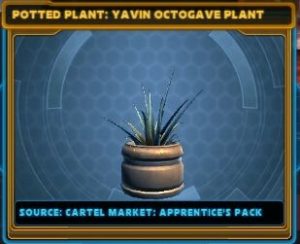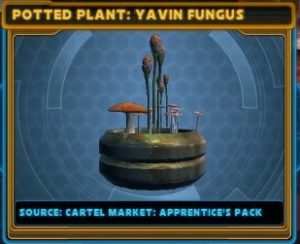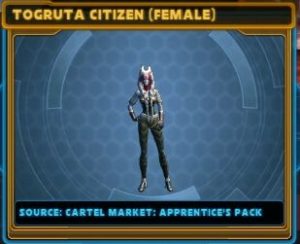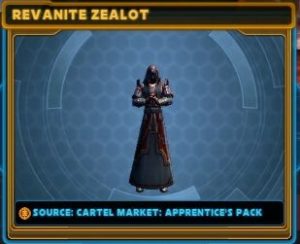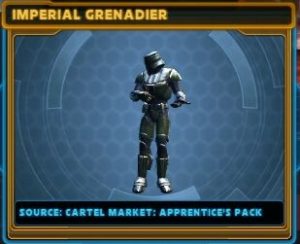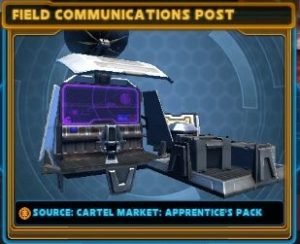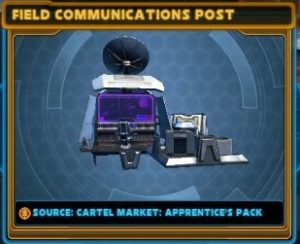 And you, what would you like to have in this pack?