After the hidden success of the Cartel Bazaar, here is the hidden quest for CZ-198! First of all, I would like to thank Dabager from Darth Nihilus for the information and screenshots he sent me.
This quest is for each of you, whether you are an experienced or occasional player, it will not change anything. This is very simple and fast since it only takes about ten minutes. This is the opportunity to spend a quiet moment away from the crowd of the Fleet.
First of all, you must have in your possession the macroscope which is collected on Makeb. If you don't have it, feel free to complete the Empire and Republic Macroscope quests first. Then, go directly to the CZ-198 and scan the 8 data blocks present in the different zones. As a reward, you will receive a reputation trophy and a new pet, the Observer CZ-W4, of which here is a preview. I also leave you the image of a data block if you want to find them by yourself.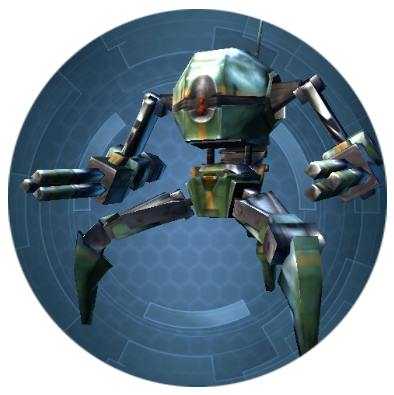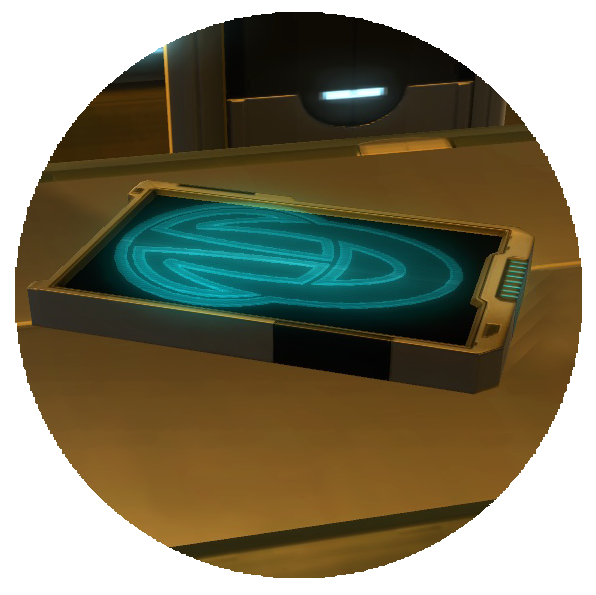 For the others, here are the locations. Four are in each faction's area and four more are in the common area. The screenshots were taken on the Empire side but this is only a mirror, so you will have the exact same locations on the Republic side.
Solution
Number 1: It can be found in the basement of the Czerka offices, near the Galactic Market terminal.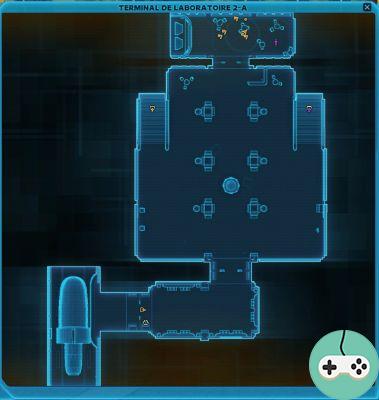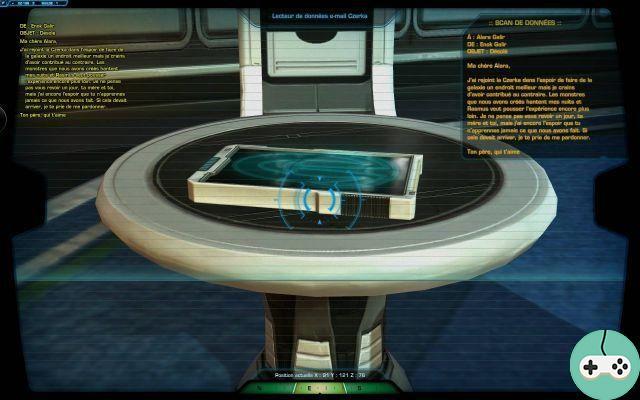 Number 2: crossing the corridor, between the shuttle and the reputable vendors.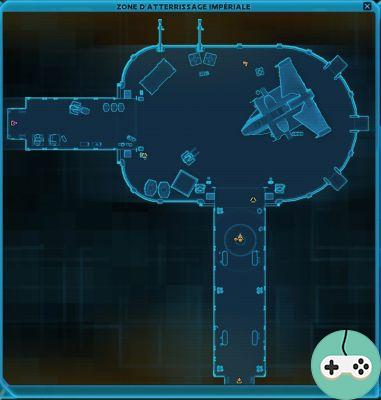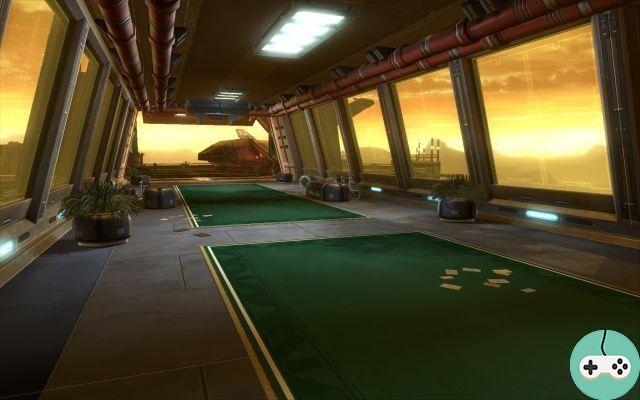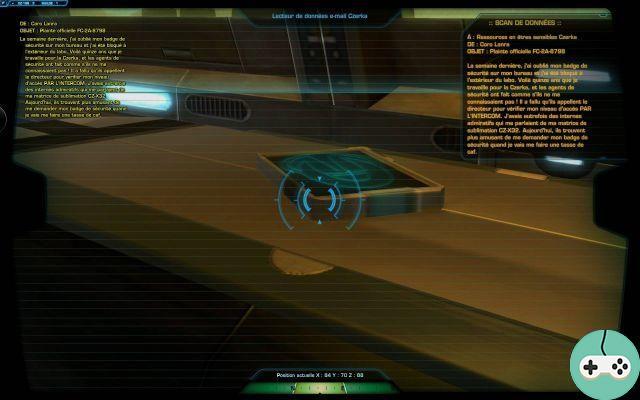 Number 3: when you get to the first daily quest room, look below the ramp.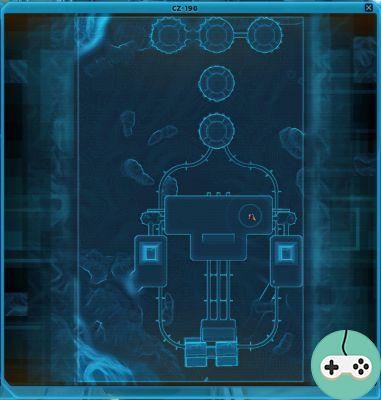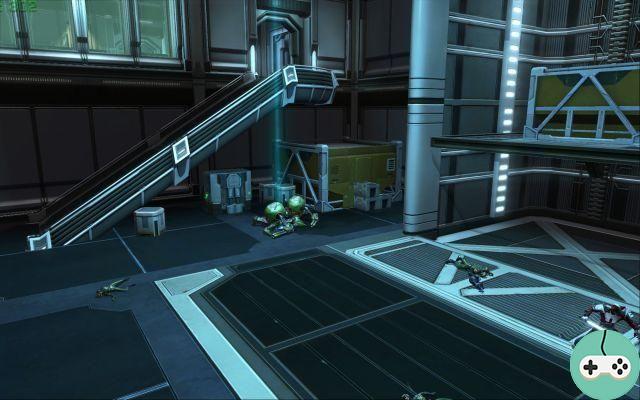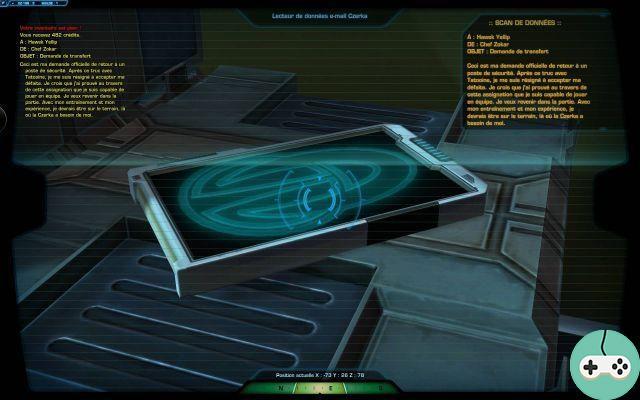 Number 4: a little further on, there is an office, in a room that seems unnecessary near one of the elevators.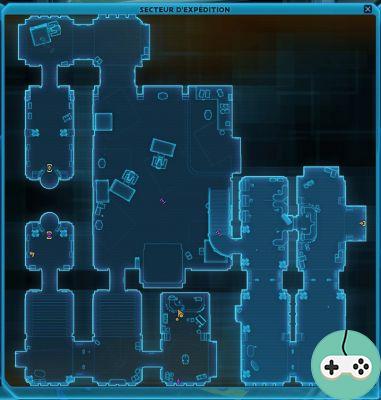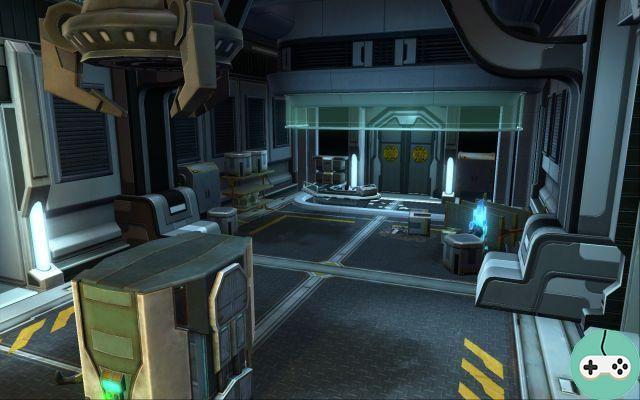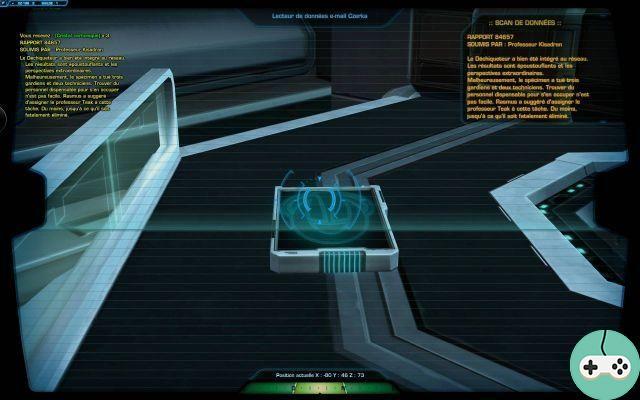 Number 5: in the center of the common area, the block is on one of the walkways.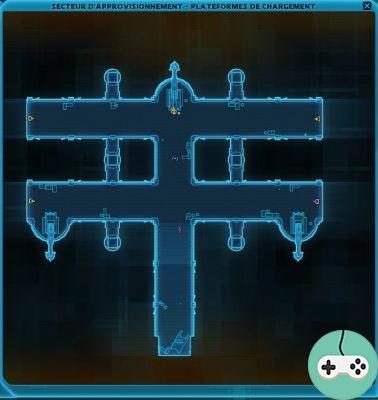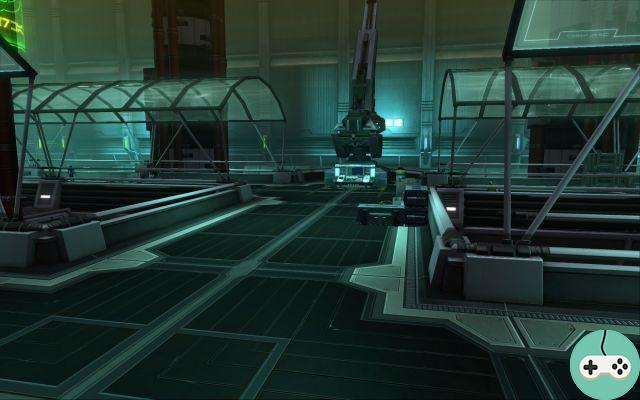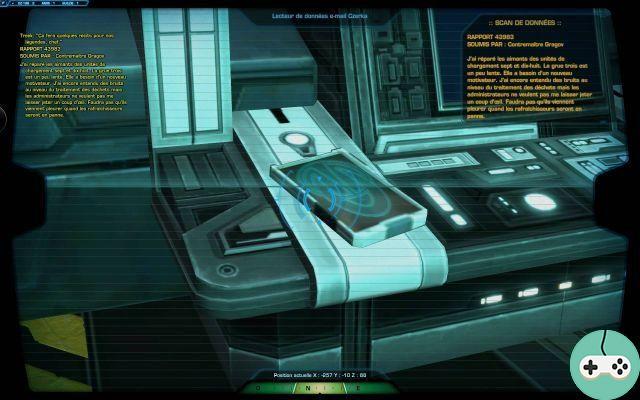 Number 6 & 7: Here are two similar ones, opposite each other, under each faction's elevator.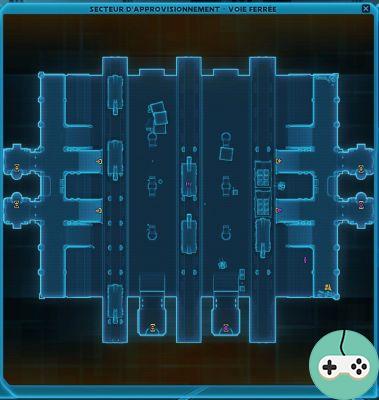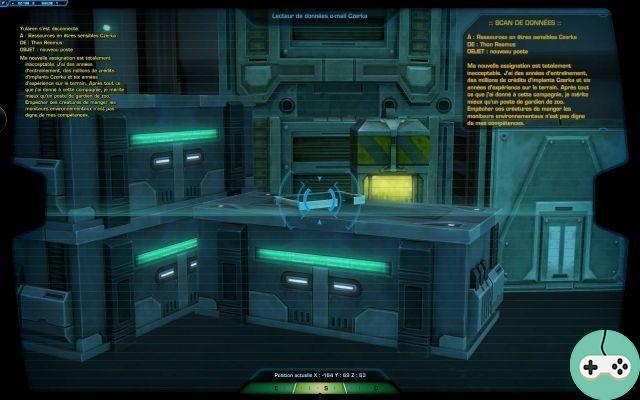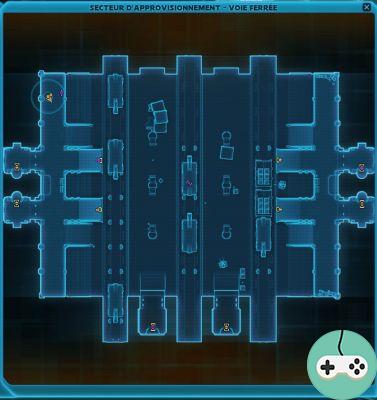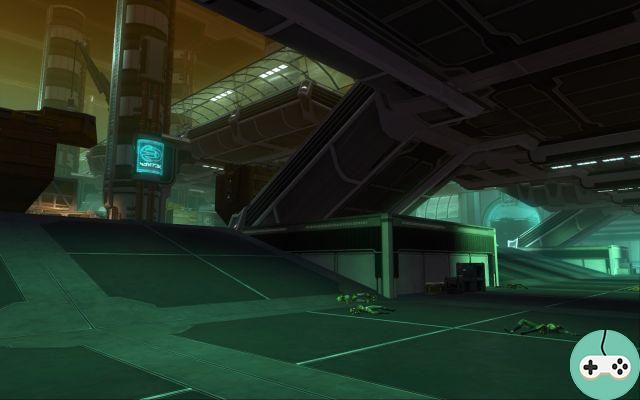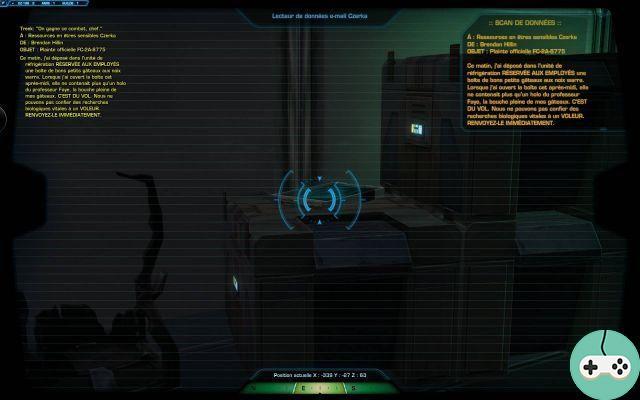 Number 8: the last one is in the center but in the lower part.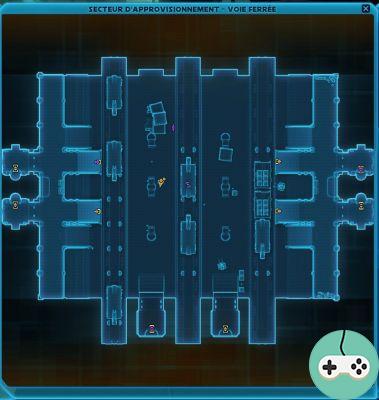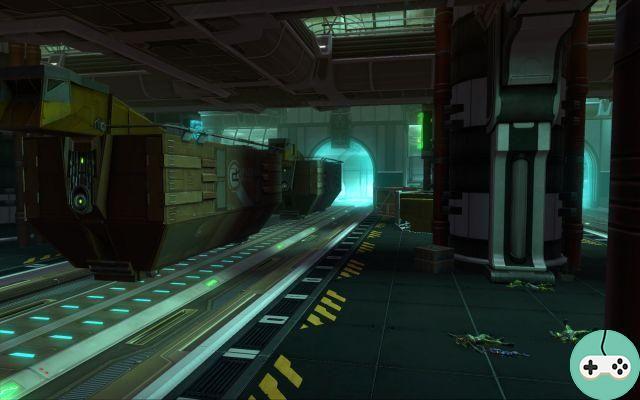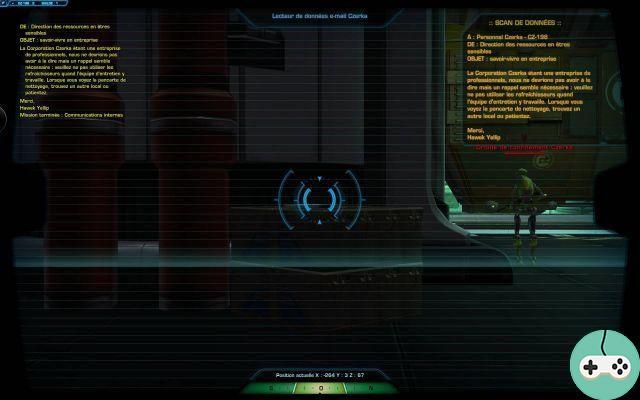 What do you think of the hidden content? Are you looking to discover them all?