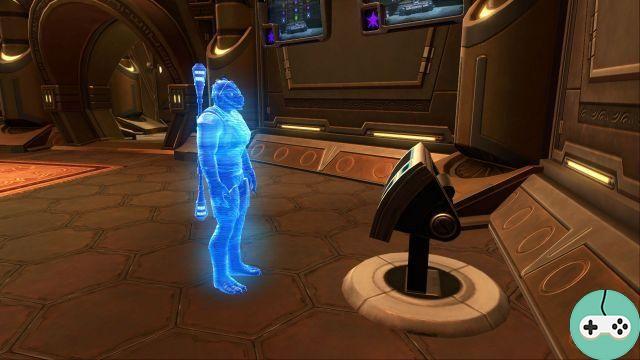 After several months of hiatus, I returned to SWTOR, in particular to test Fortresses, having always been fond of this type of functionality in MMORPGs! Even though Galactic Strongholds has been out for a while and we are already looking towards the next expansion, here are 10 tips for all players who are not sure where to start when settling for the first time.
1: locate the seller
The easiest way is to go to your faction's Fleet. To do this, identify on your map the district that was once only dedicated to crew skills (northeast for the Republic and southwest for the Empire).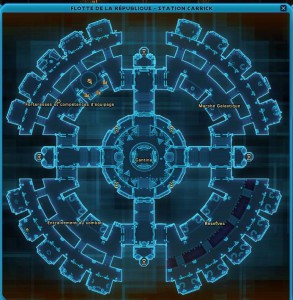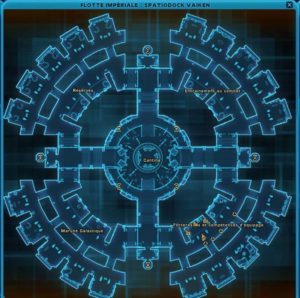 2: buy a Fortress
And not necessarily need to buy it elsewhere. Because if you were a subscriber, you could have had one as a gift. You currently have 3 consoles for Fortresses: one corresponding to an apartment in your faction's capital and two for much more luxurious homes (Tatooine and Nar Shaddaa). Start by checking Nar Shaddaa's console, you might be surprised to be able to get it back for zero credits!
Otherwise, you have to make your choice according to your means. Note that the apartments are linked to a faction, you will have to pay a tax if you want to go there with a character from the other faction. There will be no tax payable at the two neutral fortresses of Nar Shaddaa and Tatooine (plus a lot more room).
3: collect your first furniture
When we buy our house, the first fear is that we will not be able to buy even a bed, a table and a few chairs. Rest assured, an NPC is selling some basic items for a pretty ridiculous amount of money. In addition, you will certainly already have some decorations offered in connection with your validated achievements if you have done some operations.
For this merchant, this is what he has in stock.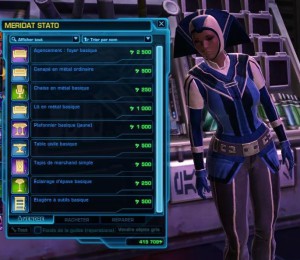 So get your first basic furniture from this merchant to start seeing how to arrange your items before eventually buying more. Here's what these basic objects look like: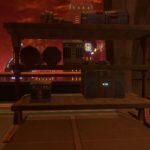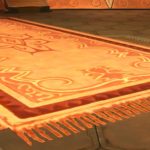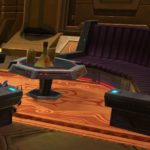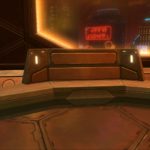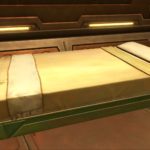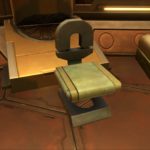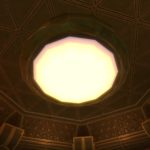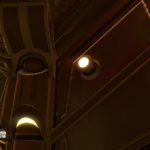 4: look at the ceiling!
Yes, this tip may sound silly but I admit that I took a moment to think about moving my camera to see that there were also hooks on the ceiling.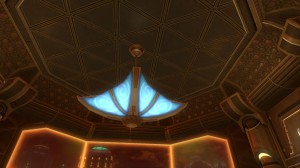 5: use the overlapping hooks
There are areas where it's a bit difficult to navigate, with a layering of different hooks: large, small and ground. Look at the colors to find your way around. The small hooks are green, the medium ones blue and the large ones purple. In addition, if there is the possibility of modifying the ground, then a kind of column of light will come out of the hook.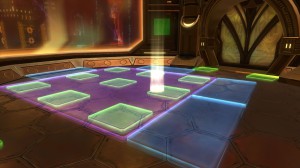 So aim for the hook in case of overlap (here the ground modification is on a small green hook).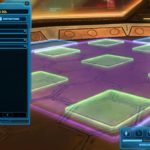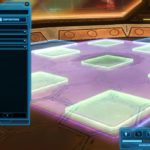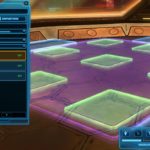 6: compensate in x and in y
If you are not able to place your objects correctly, use the x and y offsets which allow you to better position chairs in relation to tables, for example. There are hooks where on the other hand it is useless to try, the gap is too large.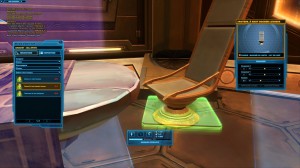 7: check the category
Sometimes, when trying out a lot of furniture, a category is selected. Suddenly, we no longer necessarily see all the furniture that we still have available. So remember to deselect the category to check that you have nothing in stock!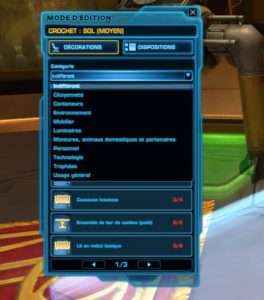 To find your way around, I also advise you to choose Show availability. This will save you from long lists of items that are already in your Fortress anyway.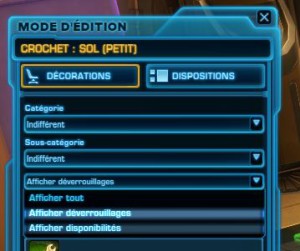 8: use all your partners / animals / vehicles
If you want to populate your fortress a bit, connect or create secondary characters. You can indeed add the partners of all your characters. It makes a lot of people! Well, on the other hand, they will be displayed in the form of holograms but it still gives a little life.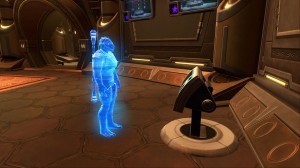 Likewise, it is possible to position all your vehicles and pets. If you haven't logged in some characters for a long time, shop around to have them added to the collections and made available!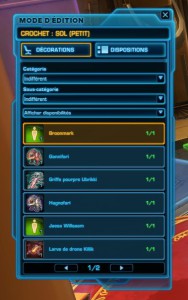 Note, however, the number of partners, mounts or Pets is limited to 25 per fortress.
9: improve your decoration
Since you will certainly not have enough furniture, you can fill in with the cartel market. Be careful though, the prices are still relatively high so check before you have a cheaper way to get what you want. We are preparing a small list for you soon!
Prefer bundles that are cheaper than single items. On the other hand, there is no point in taking these lots in question if all the objects do not interest you. For my part, I opted for the fortress utility decorations package because it is really nice to have all these services directly in my fortress which is now the rallying point for all my characters!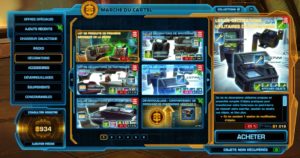 Items can be found in a variety of ways: Achievement, Flashpoints, Crew Skills ... But if you don't feel like bothering, you can also find decorations quickly at the Galactic Market. Finally, next to the merchant who sells furniture for credits, two merchants sell items for Cartel Market Certificates. There are nice items as well as especially NPCs. I recommend the latter because what would a cantina be without its waitress or dancer?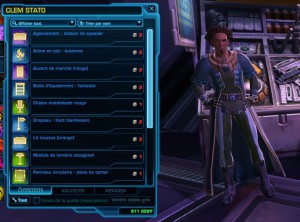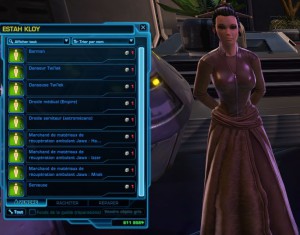 10: travel from your fortress
The Fortress is truly the place to start and come back from adventures! To leave the area, click at the bottom right next to the mini-map.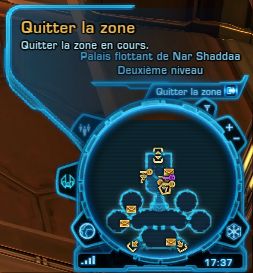 This will open a panel for you to travel to the planet you are in, return to your last location, go to your ship, or return to your fleet. You are spoiled for choice!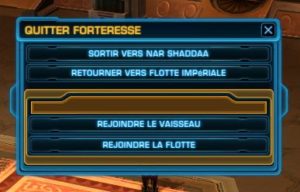 Finally, one last tip that doesn't really matter (and then 10 is better than 11). If like me you are a little lost in your gigantic fortress that you cannot afford to decorate completely, put decorations on the doors where there is something behind! Quick and efficient to remember where the decorated domain ends.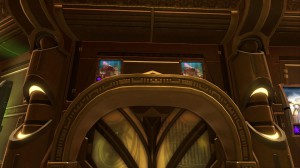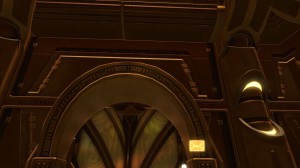 Hope this helps players who are a bit lost with this game mode! You have no more excuses not to share your fortresses with us!