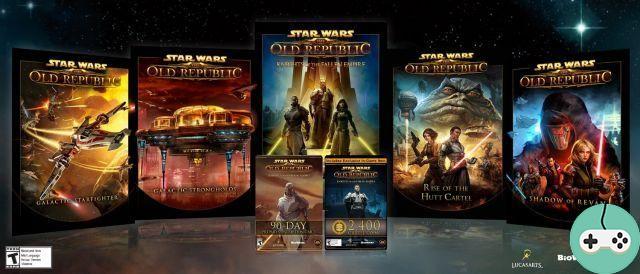 Electronics Arts has already offered several items through the Amazon.com platform (not fr). Whether it's game time codes, Cartel coin purchases, the base game or a pack containing expansions. A new pack, called the starter pack, is now available on the Electronic Arts amazon page for SWTOR. This bundle will contain several items:
Les extensions Shadow of Revan et Rise of the Hutt Cartel
90 days subscription
2400 Cartel Coins
the Rancor Familiar from Juvenile War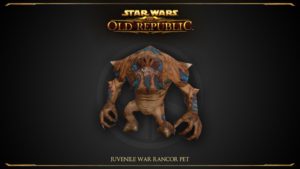 Note that this is a unique code for all this content and only one can be activated per account. You won't be able to use it multiple times to pay less. Because yes, this pack costs 40 dollars, which is less than the price of 90 days of subscriptions and 2400 Cartel Coins purchased separately.
In addition, the subscription linked to this promotion also works for subscriber rewards linked to Nico Okarr ... as long as you have activated the code on the required dates.
"In theory," this offer is only for people who can provide an address in the United States when making a purchase. So you can create an Amazon.com account by indicating a US address to take advantage of these offers, it works very well.
In addition, the familiars granted as a reward for purchasing Cartel Coins through Amazon have been changed. No more small ships but three Rancors:
Juvenile Rancor Irradiated for a purchase of 14500 PCs
Juvenile Mountain Rancor for a purchase of 5500 CP
Juvenile War Rancor for a purchase of 2400 CP (the same as in the starter pack)