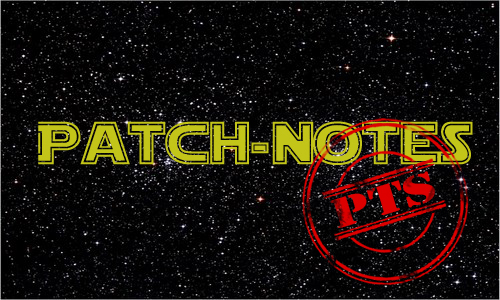 Here is the patch notes for update 4.3 available on the PTS, which will be open very soon. Be careful, because these changes will not necessarily be representative of all of what will be when released on the live server.
Strong points
New war zone: Odessen Proving Ground (no official translation)! Train against other Alliance inter-faction teams competing for control of multiple capture points in this new Odessen-based warzone! Use powerups to turn the fight to your advantage (PTS note: only Odessen Proving Ground and Rishi Cove Arena are available in the PvP queue).
New War Zone: Rishi Cove Arena! This new arena hosts 4v4 deathmatch, both ranked and unranked.
New "Focus Areas" gameplay! PvP and PvE instances are now available on all servers, allowing friends who prefer different game types to play on the same server. Players will be able to change focus thanks to the mini-map.
Unlock an additional fortress! You can now activate up to 5 Fortresses for your Legacy!
No more decoration for the flagships! Players can place up to 300 decorations (+ 50%) in their guild flagships!
General
The limit for common decorations is now 999 (was 50). The limit of limited decorations has not been changed.
Guilds can accommodate up to 1000 players (instead of 500).
Players can now add a single space in character names, such as "Satele Shan".
The maximum number of characters in names is now 20 (down from 16).
When the "/ who" command has been used and there are less than 10 results, the results are given in the chat window instead of opening the "Who" window. This option can be changed in the preferences.
Update 26/02 : we now have confirmation from Eric that these are not mega-servers. The changes made (which are detailed in the PTS patch notes) are only made to allow, for example, a PvP player to play on a PvE server with his friends, while maintaining his player style (or vice versa). Thus PvE and PvP instances will be available, and allowing to be joined at any time.