Today, with a small day of delay, we present to you the The Exchange guild evolving on the Darth Nihilus server on the side of the Empire.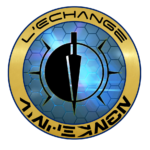 What is the history of your guild and why this name?
The L'Echange guild was born soon after SWTOR arrived. The founders, fans of the KOTOR series, agreed and named the guild after the most famous criminal organization of the old Republic.
What are your orientations, your activities in the game or on other games?
We are far from the objectives of the excellent guilds on Darth Nihilus, although we are also looking for High Level PvE, our guild is also focused on the economic issues of SWTOR. This is why we are particularly invested in the making, resale and purchase of items in the galactic market. Our goal is to control it.
We didn't specialize in crafting items on purpose, but we have members who specialize in this type of gameplay in the guild. In addition, this practice goes very well with the name and background of the guild.
For the PvP side, we do not or very little. Most of all, we're looking forward to getting to grips with the Nightmare Fortress with the release of Update 2.7.
How are you organized at the guild level? Are you recruiting members?
Thanks to our activities and our background, we wanted to bring a Roleplay dimension. This is why our organization is done by grade ranging from a simple trainee to Logistics Manager (for crafters) or Operations Director (for PvE).
The guild is currently operating with two rosters which have no particular name or competition between them. We tried to balance them and that's why the two rosters have the same advance (10/10 HM).
For recruitment we often do it through acquaintances / friendships, currently we are missing one or two healers.
What is your opinion on the content of the game?
SWTOR is still young, he suffered because of it. SWTOR, thanks to its license, is endowed with a strong and passionate community. Our fetish game has now passed the age of puberty and the bad times are behind us.
The transition to F2P as well as the Cartel market have been rather beneficial for the game both for the economic part and also in terms of the arrival of new players just wanting to take advantage of the game's storyline.
Regarding the next patches, with PvE, PvP, housing, I don't think we'll be bored anytime soon.
The Games Managers team thanks you for the interview and wishes you good luck for your progress as well as for the total control of the Galactic Market.