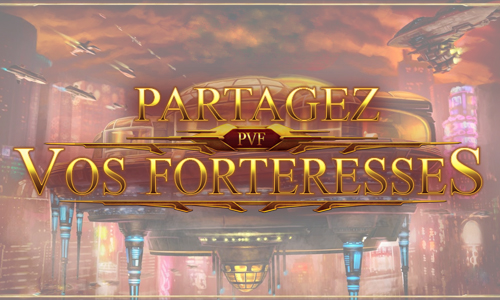 Today in Share Your Fortresses, we're going to visit the headquarters of a transport guild! It is the Raktab'ja guild, from the Battle Meditation server, which welcomes us to its premises on the smugglers' moon! Head to the head office of Lee Industries on Nar Shaddaa.

It is nestled on the lavish and opulent Nar Shaddaa that lies the headquarters of Lee Industries, the headquarters of a transport company working largely for the Republic, but accepting all contracts if they prove to be lucrative enough to his boss.
Arrival is by taxi or by shuttles reserved for customers of the company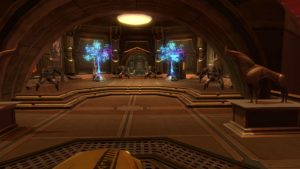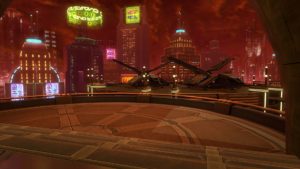 The reception of potential customers is carried out by a hostess who will provide them with the best possible information.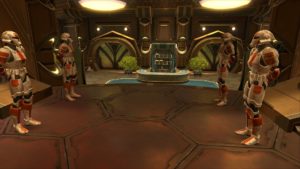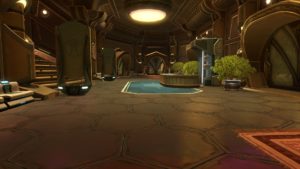 She will then lead them to the offices of the various managers. That of Master Letö (Guild Master), who deals with all questions relating to the Force, the transport of people and artefacts.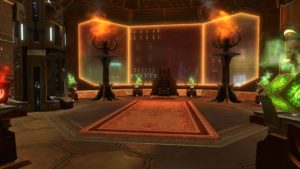 Ms. Jhuna's, responsible for everything else.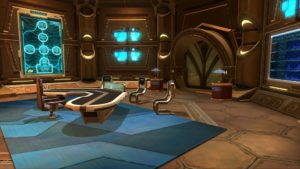 In case of unavailability of managers, a common waiting room is offered to visitors.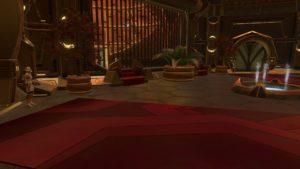 Or a small, more private lounge for those who want it.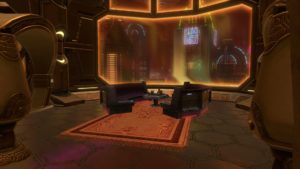 The remaining parts remain at the disposal of the employees of the company.
The briefing room.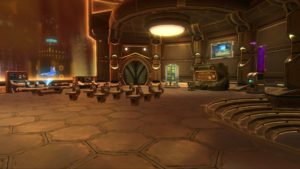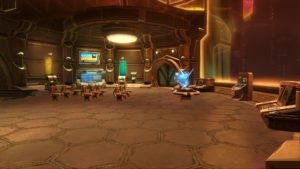 The armory.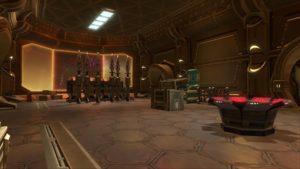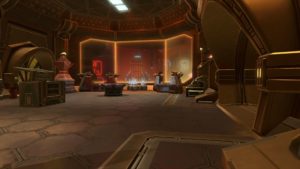 The research center.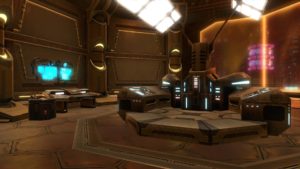 And finally the infirmary.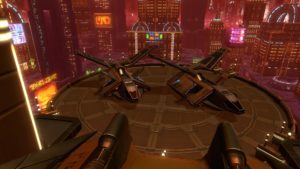 In order not to depend on the Hutts and to supply all these installations, the Lee Industries are equipped with a latest generation generator.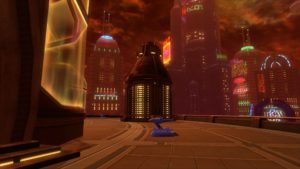 I hope this little presentation will make you want to visit our small company.
What I took away from this fortress: The first element that caught my attention on entering this fortress was the welcome by the hostess and the four soldiers. I also find that Ms. Jhuna's office is very corporate office, which fits well. But the most interesting for me remains the briefing room with all its typically Republican chairs! Special note for the generator on the balcony, I think everyone agrees that this decoration in itself is not very aesthetic. I congratulate Lee Industries for sacrificing a bit of aesthetics to logic and practicality for the PR company!
Want to visit the small business after this presentation? You can find this fortress available on the public list on the Republic side on the Battle Meditation server: Guilde Raktab'ja.
If you too would like to share your stronghold (s) with us, whether personal or guild, do not hesitate to contact us.