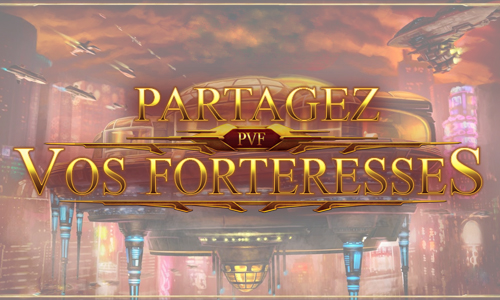 In this PVF, direction Battle Meditation where Rhajaion will show us a third fortress belonging to him, after Kraytassic Park and the Revanite base! It is on Coruscant that we are going to visit his Jedi academy, you can visit thanks to the photos as usual in the rest of the article, or immediately, by the video here:
The Coruscant Jedi Academy, located in the heart of the Galaxy, is the culmination of a long intellectual tradition that dates back to the origins of the Republic. She maintains a balance between teachings, research on the Force and activities in the service of society, in the major orientations which are recognized to her by the temple of Tython. Here is an exclusive tour of the premises where the Jedi Consulars of tomorrow will be trained.
Entrance hall :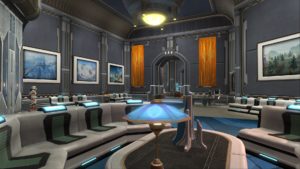 Meditation room : As in the Faculties of Letters or Medicine, the percentage of girls is extremely high among the Consular Padawans!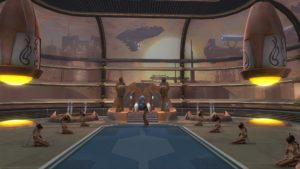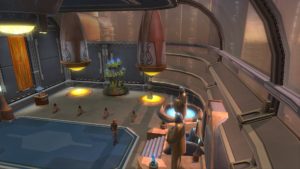 Padawan dormitory : Sacred place, theater of epic duffel battles.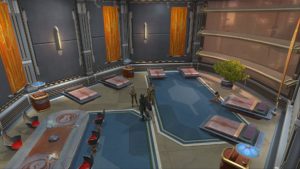 Hangar : Just a hangar with ships, all that stuff.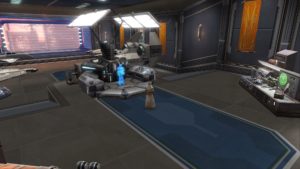 Stairs : Forbidden to run there!
Board Room : Where the Masters meet to discuss the discipline and the exam results of their little apprentices.
Shan Village Hall : In honor of our great and venerable benefactress.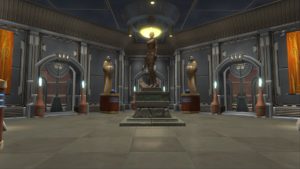 Bookcase : Very practical for doing research, especially if like Obi-wan a planet, lost you have!
Hall of Artefacts : Place of conservation of the great history of the Jedi Order. Terrible place of challenge for the young Padawans, they spend hours there on their knees to listen to the lectures of Master Shana-Inika while struggling not to fall asleep.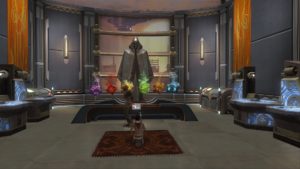 Quarters of the Dean of the Academy : Where he spends his time while waiting for the next meal.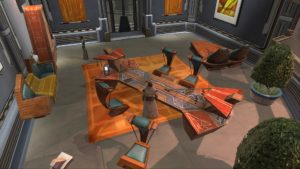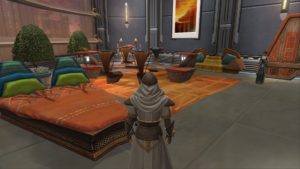 Balcony : Place of relaxation (but above all a place where Padawans come to smoke their cigarettes between lessons).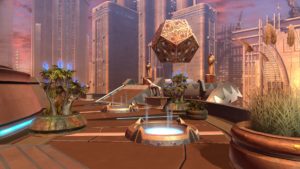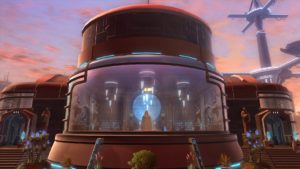 What I took away from this fortress: I really like the combination of Voss beds in the dean's quarters, it makes for a nice "double" bed. I also really like the rows of padawans in the meditation room, but my crush goes to their dormitory with a most sympathetic layout and a little discussion between different padawans of several species.
If you liked this fortress, do not hesitate to take a tour yourself, Battle Meditation server, public list!
Would you like to introduce us to your fortress or that of your guild? Do not hesitate any longer, contact us!