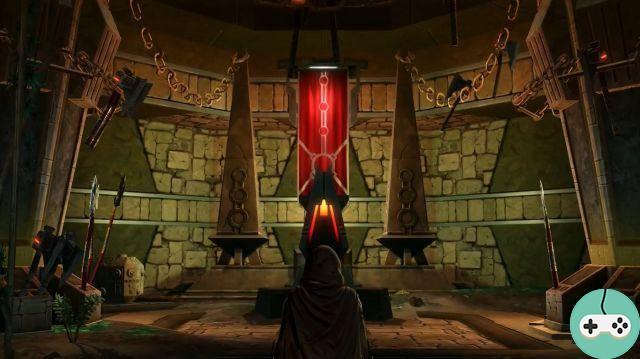 We were impatiently awaiting them, the first information on 3.0 has just fallen. A first presentation was made on the official website:
Prepare to take on Revan, one of the galaxy's most respected characters, in the latest story-driven adventure from Star Wars: The Old Republic. BioWare has announced a new digital expansion: Shadow of Revan, to be released December 9, 2014. Shadow of Revan offers five additional levels of story missions, with a level cap now at 60, new planets, Flashpoints and high-level Ops for dynamic challenges with your friends and more again. In addition, and for a limited time, all subscribers who pre-ordered the expansion will receive a Class Experience Boost, allowing players to gain experience 12 times faster up to level 55, and dive in in exciting scripted classroom missions, only until December 1, 2014.
In Shadow of Revan, as the war between the Sith Empire and the Galactic Republic rages on, a sect of extremists emerges from oblivion. This group is led by the former hero of the Jedi Civil War: Revan. These fanatic "Revanites" assemble an army and set up an apocalyptic plan capable of reducing the Republic and the Empire to ashes. Players should prepare to take on Revan and meet different enigmatic characters, such as Theron Shan, Lana Beniko, and Jakarro the Wookiee.
The new extension will therefore be released on December 9, 2014. It will cost 17 € and will allow you to go up to level 60.
For those who have pre-ordered, it will be available a week earlier, on December 2. Finally, those who will have done it before November 2. It will also come with an XP boost, a statue of Revan to decorate your fortresses and free access to the previous expansion (Rise of the Hutt Cartel) if you don't have it yet. To pick up before December 1st.
A new trailer is also present, which brings us several information on our next destination:
So in summary, here is what the extension will bring us (among others):
5 more levels
2 planets: Yavin IV and Rishi
Disciplines
2 new tactical ZLs
4 ZL in Hard mode
XP boost for subscribers