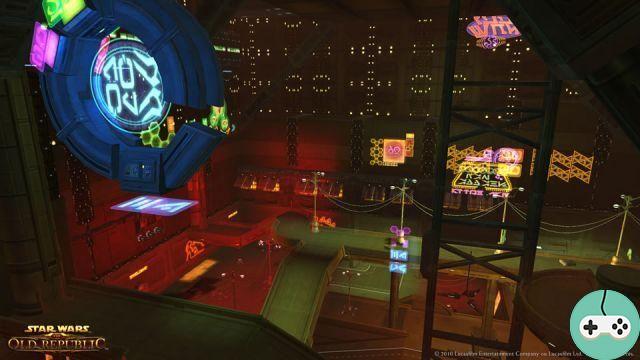 This article is taken from Sith'a'faim data, courtesy of Elyndra following her decision to stop publishing.
Here are the 5 datacrons you can find on Nar Shaddaa (Empire):
- Aim +3
- Stamina +3
- Presence +3
- Tip +3
- Yellow Matrix Crystal
Aim +3
The first datacron is in the Correlien Sector, go to (-3798; -1685) then go up on shelves in front of you as well as on the shelters to wait for the "Flying Kiosk" which will bring you to the datacron (it is very slow so plan to wait long minutes if you arrive at the wrong time)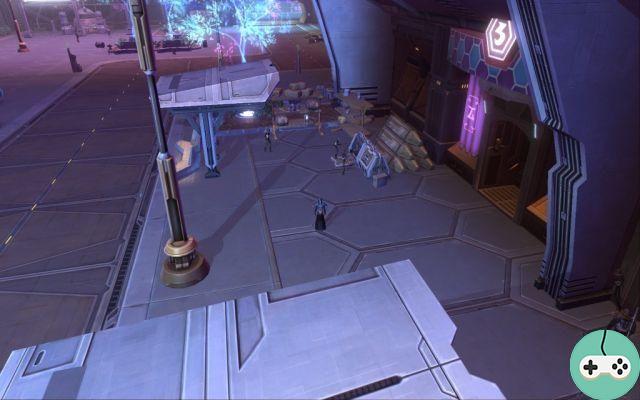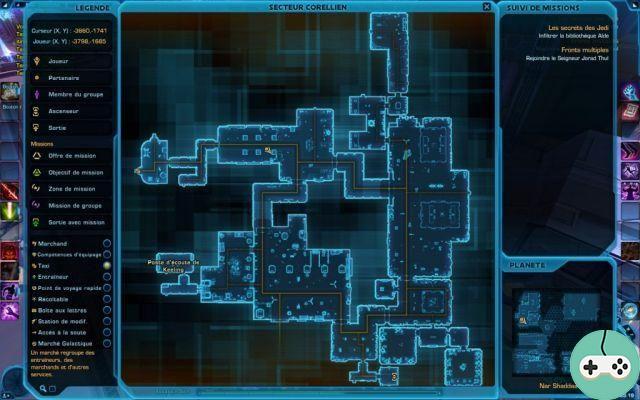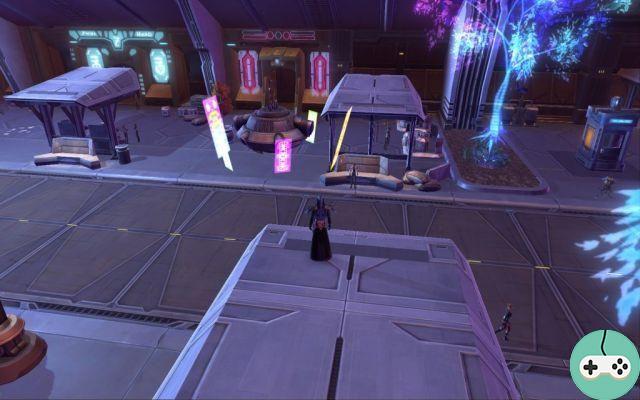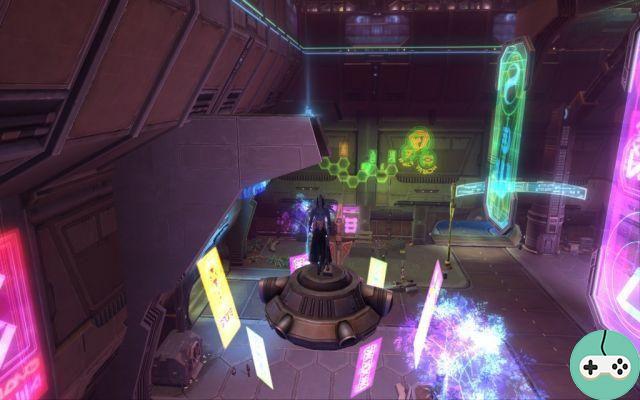 Stamina +3
This one is at the crossroads of the networks under the platform of the Fly, look downwards on the right side of the platform, you will see a "taxi without driver" go around to reach it (by doing gently on the falls from pipe to pipe) and take this taxi, it will take you to the datacron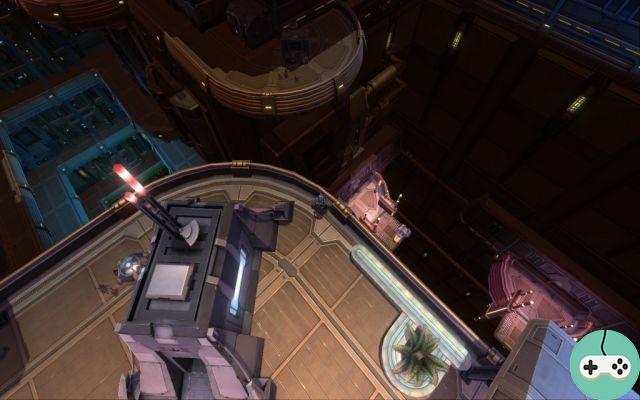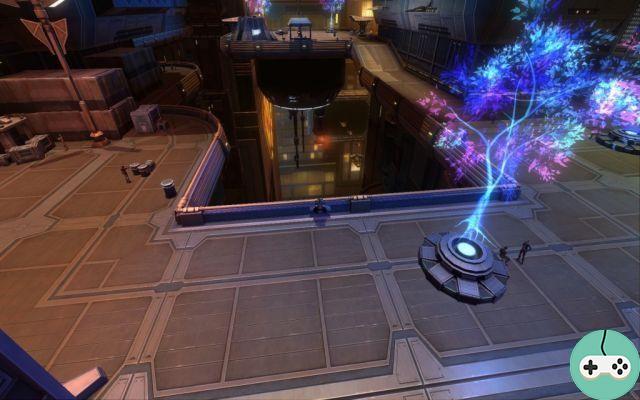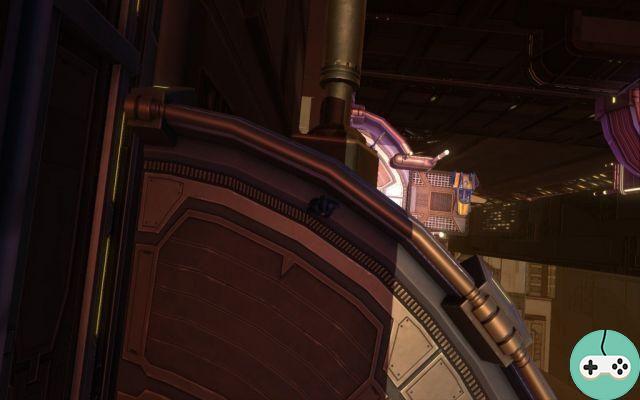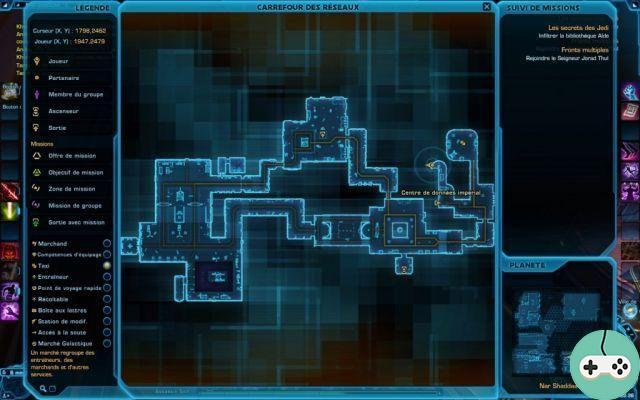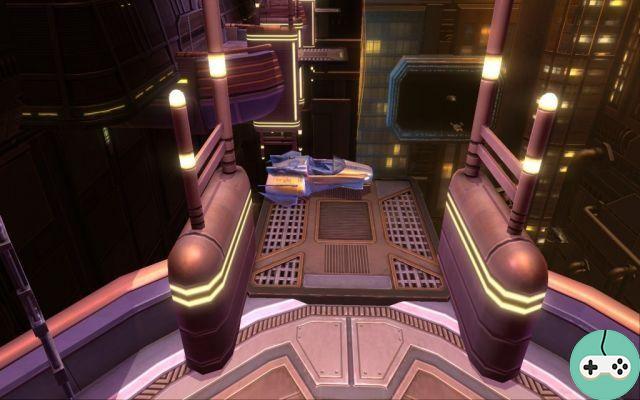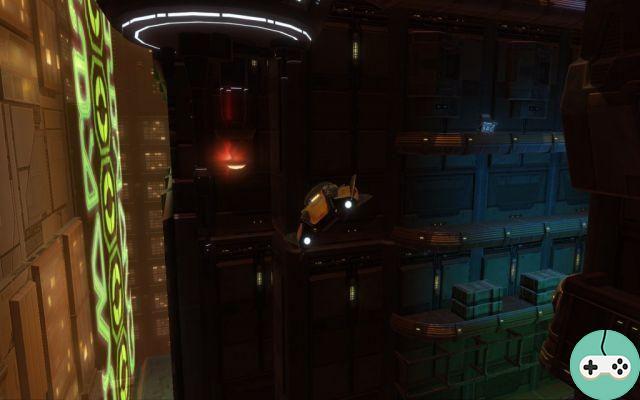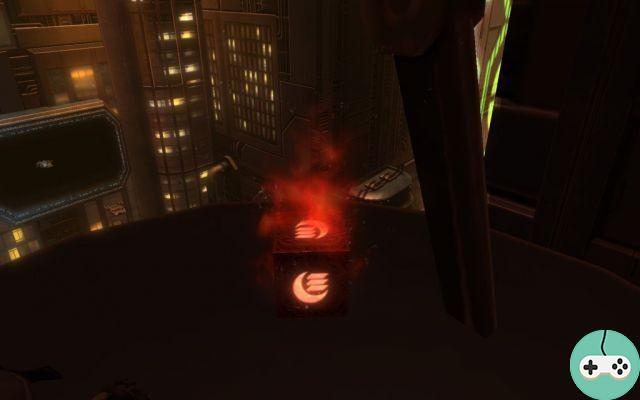 Presence + 3
This datacron may give you a bit of trouble, go to the slums of the Duros sector in (1618; -2681) and start climbing the crate building (from behind, take a good tour), once in high you will have to jump from beam to beam to reach the balcony (sprint off for these). At the end of this balcony you will borrow the petty cash then the hanging sheet to go to the balcony opposite, then take the elevator to the next area. Walk along the left pipe to the next balcony then climb on the sheet to reach the datacron (note: the holes in the sheet are decorative, you do not risk anything)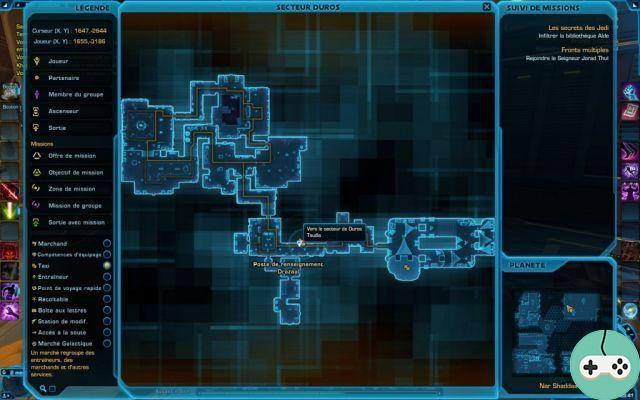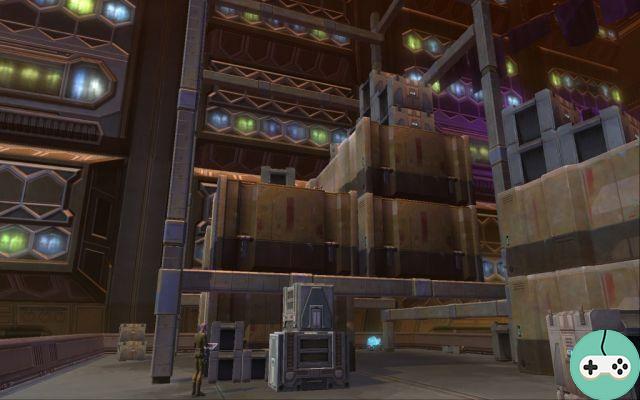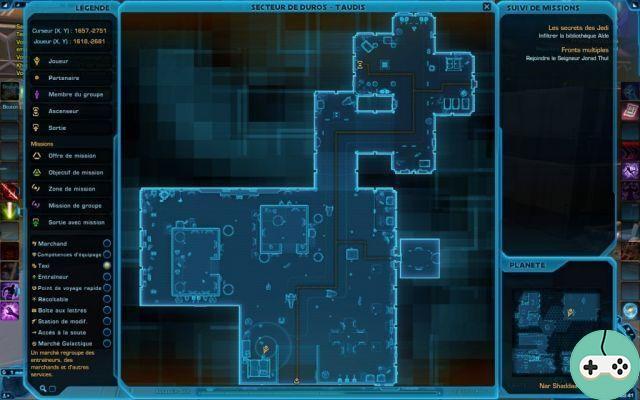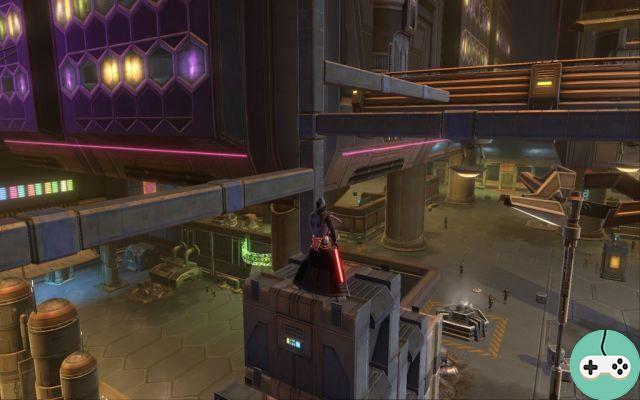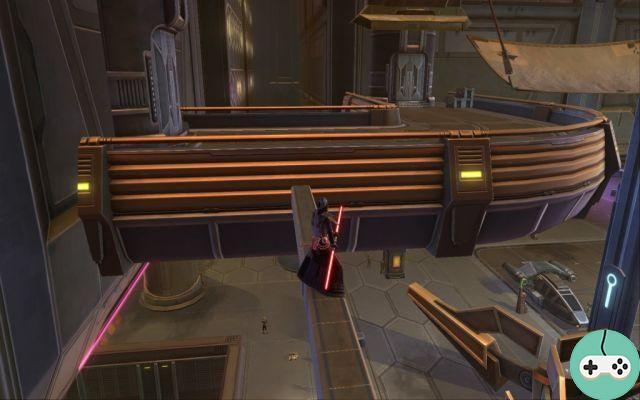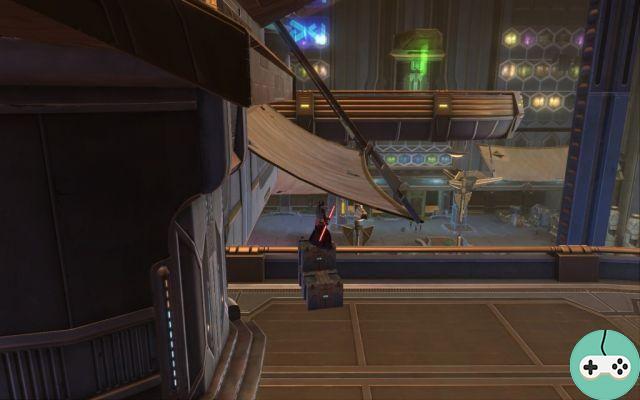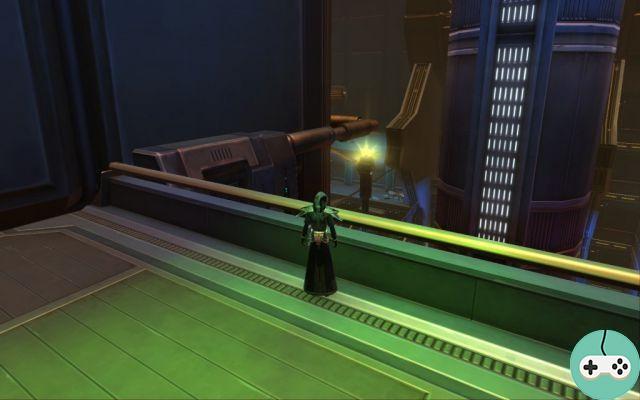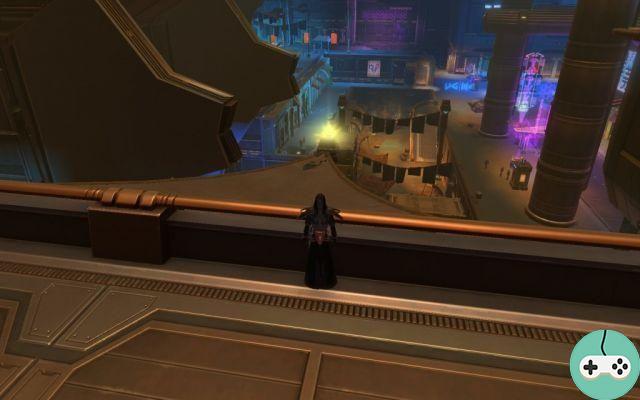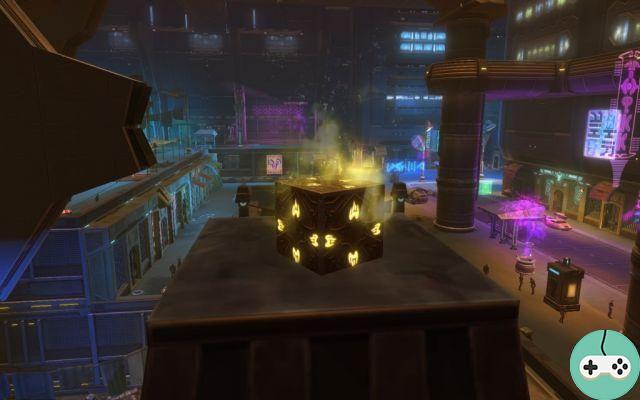 Tip +3
The next datacron is in the high security prison, go to (2039; 3387) and climb on the small crates in front of you to reach a footbridge, at the end of it is the incinerator room, enter -y. Here you will have to go through the flames to reach a terminal and enter a code (the code is 326: 3827), which will open the door behind which your datacron is hiding.
ATTENTION: Before leaving, take the "Machine decoder" in the slot machine which is next to the datacron, this one will be required for the datacron 5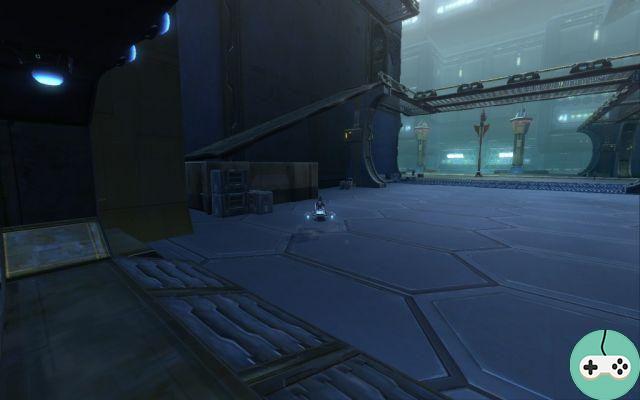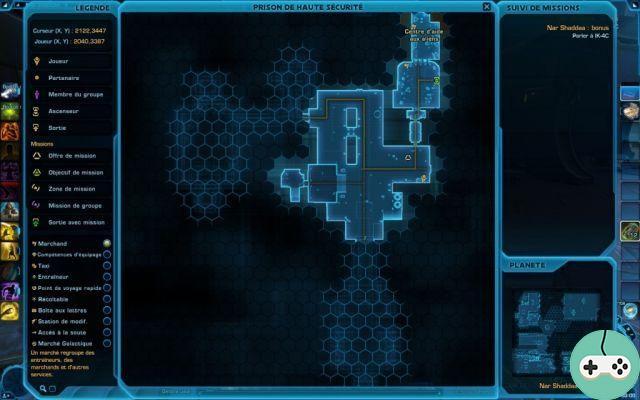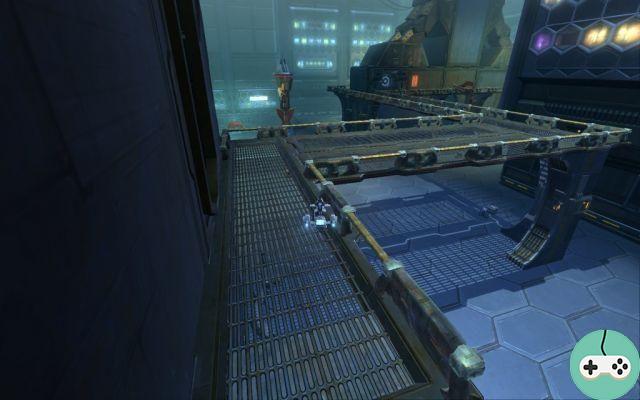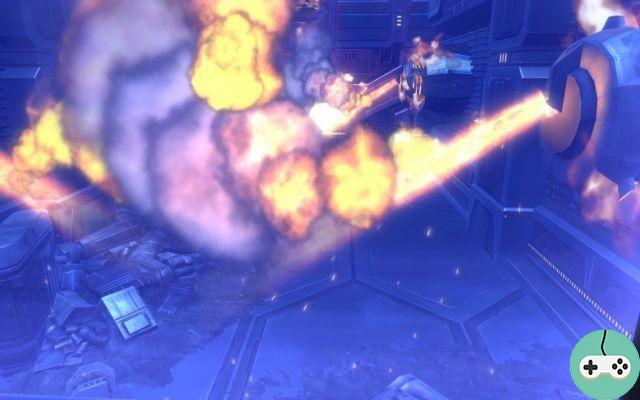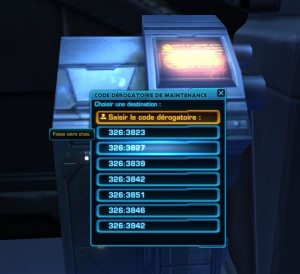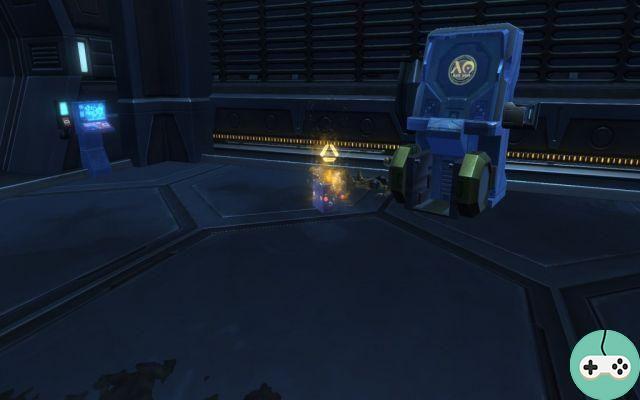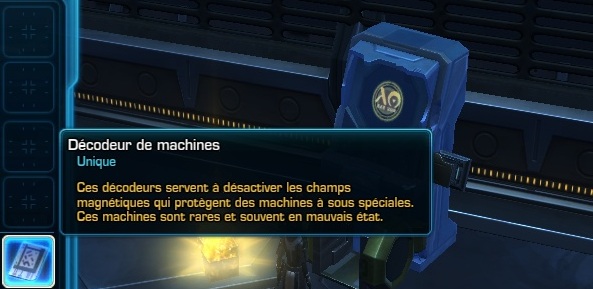 Yellow Matrix Crystal
This is in the network security area, go to (1705; 3091) then climb on the containers in front of you as well as the pipes that go to the left to reach the floor where the slot machine is located. (Sprint off for the last two pipes). To unlock the slot machine's magnetic field you will need the "Machine decoder" collected along with the datacron 4.