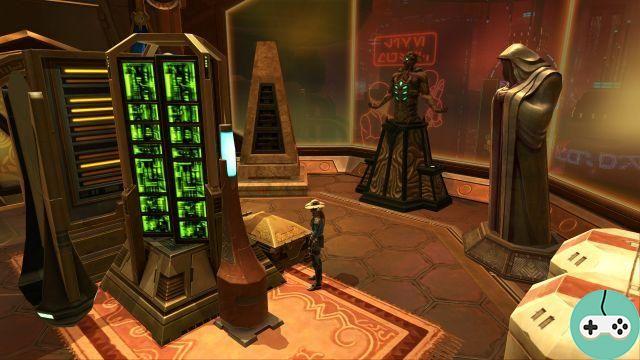 Tsunho shared with us a file created for his guild to manage the allocation of loot. The file works fairly simple if we follow two rules:
Complete the TOKEN tab to indicate preferences. Currently, it is configured taking into account the existing equipment but it is upgradeable. The data can be changed if desired in the future. For example, if the highest token was no longer 204 but 328 (we have the right to dream), then it will suffice to update the token table.
In the LOOT tab, the author advises to indicate only the tokens and not the out-of-set to avoid falsifying the calculations. Once the token index is specified (eg 198), the color updates automatically.
In this table there is an additional column named ATTRIBUTION to allow the loot manager to see how many tokens with set bonuses (implants, relics and ears are not counted) the player has. This allows him to see the order of priority calculated by the table to define to whom he gives priority to the token that has just fallen in order to have a homogeneous group to promote the advancement of the guild.
To add new players, it's very simple: just copy the empty line then press CTRL + C (copy), place yourself above the name of the player next to whom you want to insert the new one and press "Insert copied cells". Basically, it is prepared for a group of 20 players.
If it is saved as a PDF, players can consult the second page to see if the token that has just fallen can interest them for sophistication in order to optimize themselves.
Loot management in operation
You will find as a bonus three files which, although they exist here, can be used in this summarized form.
Sophistications
Gifts to partners
Datacrons