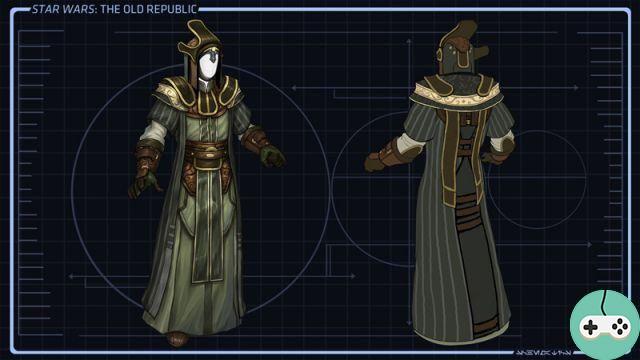 Here is one of the methods to reach level 400 in Synthweaving, this one is not the only one of course but this guide should give you a line to follow. For any information relating to the Synthweaving crew skill, please refer to the previously written guide.
The components you will need
All listed materials are redeemable through the Archeology Crew Skill, Crafting Components are sold by Crew Skill Merchants or redeemable through Archeology Missions. The list may get shorter if you reverse engineer all of your crafted crafts, but it is best to start with the stock listed below.
Rank 1 Crystals & Artifacts :

Rubat's Crystal x140
Lost Artifact Fragment x60
Crystals & Artifacts de Rang 2 :

Eralam Crystal x60
Nextor Crystal x120
Sacred Artifact Fragment x80
Crystals & Artifacts de Rang 3 :

Bondar Crystal x60
Opila Crystal x120
Ancient Artifact Fragment x80
Prehistoric Artifact Fragment x40
Crystals & Artifacts Rang 4 :

Firkrann's Crystal x100
Galactic Artifact Fragment x40
Crystals & Artifacts de Rang 5 :

Damind's Crystal x100
Phond Crystal x40
Hypertechno Artifact Fragment x80
Alien Artifact Fragment x60
Manufacturing components :

Fibrous nylite solution x60 (10 credits each)
Thermionic gel suspension x60 (50 credits per unit)
Demicot silk x60 (100 credits per unit)
Brocade filaments x100 (150 credits each)
Zeyd fabric x60 (250 credits each)
The way
Sources
Swtor-Spy
Knotor
Swtor-holo