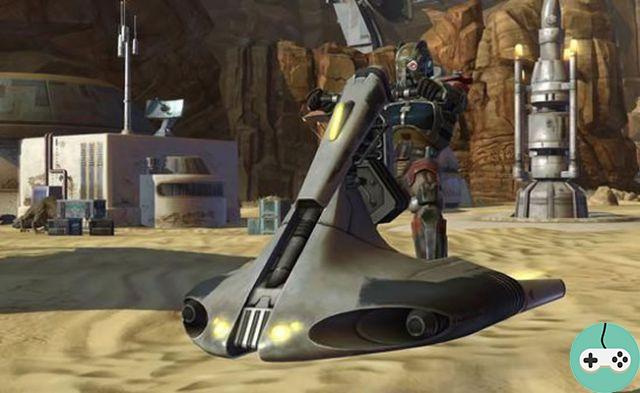 Darthhater returned last month to the few info available about mounts and I wanted to pass the information on to you, albeit a bit late.
We are not going to talk about mounts in SWTOR but rather about vehicles ... because, for the launch, there will be no animals. That will be for later ... Maybe, as in SWG, we will one day see the famous Bantha or the sought after Varactyl (this species of dinosaur that Obi-Wan rides in episode III)!
Finally, therefore, for the moment, only vehicles, land speeders and speed bikes (motorcycles). We do not know much more about the models available, their speed, their price, their required level ... No official catalog has yet been published!
So, you have to look in all the presentations to bring out the images. The first vehicle was unveiled at E3 2011, in the Tatooine presentation video. Clearly inspired by the bike Darth Maul uses, the FC-20 speeder bike, this bike should be the starting vehicle (level 25?).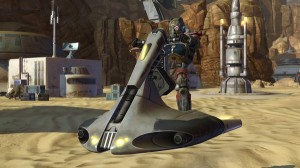 A more modern version is offered to players purchasing the Collector's version. Nothing to say, she is beautiful!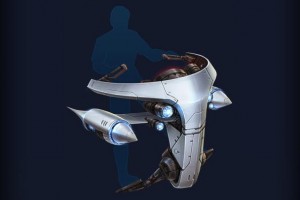 Shortly afterwards, during a conference (SWTOR panel SDCC 2011), Rich Vogel presented new models inspired by proposals from the community. We will recognize in particular a motorcycle that resembles that of episode VI (Return of the Jedi).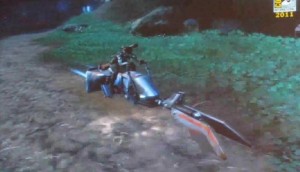 Finally, we could also see a model of land speeder.

According to what Darkhater's article announces, 2-seater speeders are planned. Ah! How good was it in SWG the huge vehicles which allowed to walk with 7 or 8! Guild outings took on a whole new dimension.
Gallery