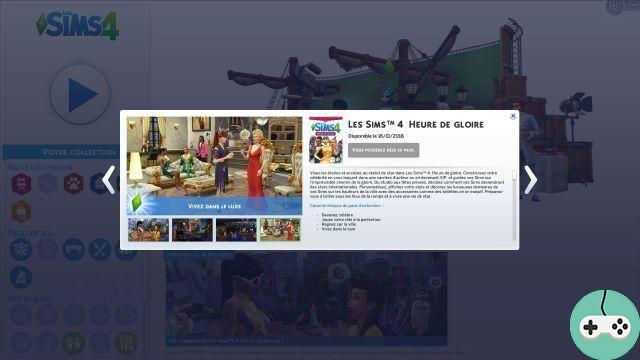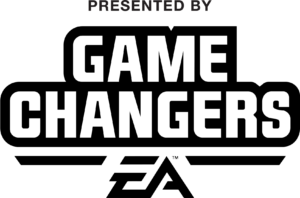 Today is the release of the new Sims 4 expansion pack, I named "Glory Hour". On the program, a new profession, that of actor, as well as various functions linked to it. The fame, the fortune, the success… but before you get there, the road is long! Presentation thanks to EA's Game Changers program.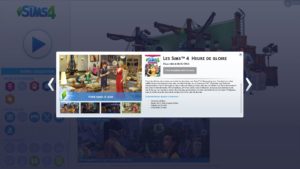 Create a Sim
From the launch of the game with the pack installed, there are many new options from the Sim creation option, including face paints and very impressive scars. But an actor must be able to transform for his role, right? In order to be able, like Bruce Willis at the end of all his films, to end up covered in blood and dust!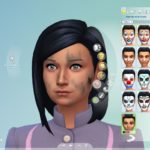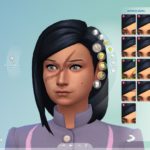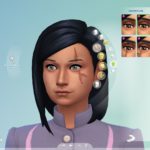 The outfits are ostentatious, with deep necklines and sometimes very little fabric, and slit or open back dresses perfect for parading on the red carpets.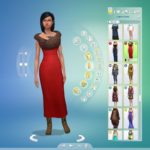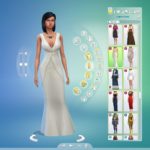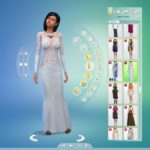 Other outfits are wiser, but keep a glamorous chic side specific to the image we have of Hollywood.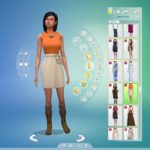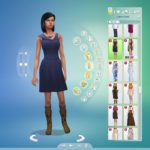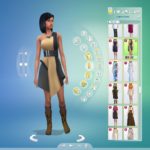 Others finally draw their influences from the past, with more original "bohemian" outfits for these stars who do not like to be conventional.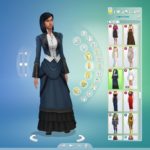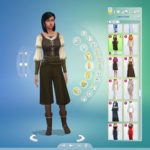 The boys are not left out, with just as much rhinestones and sequins not to look out of place on the arms of these ladies.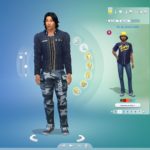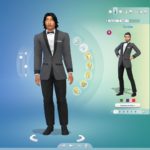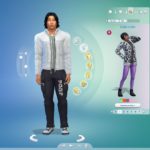 Del Sol Valley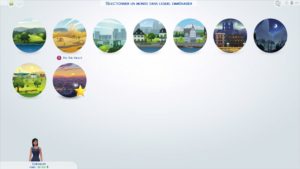 To welcome you in this new adventure, you will discover the world of Del Sol Valley, with several defined areas that strongly resemble Los Angeles: two places to live, Mirage Park to start your new career and The Pinnacles once you become famous. will be yours, but also THE place of activity of the famous Sims, Starlight Boulevard.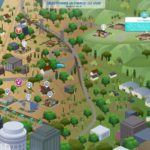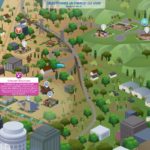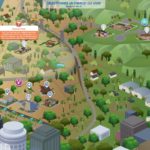 The place is very expensive on the spot. Suddenly, there is only one free space in Mirage Park, all the other lands are already built, so it will take solid finances to be able to settle in the authors (or to inherit a certain large -Aunt Motherlode).
Furniture and parts
In this pack, whether for clothes or furniture, the objects are as bling-bling as each other. It's heavy, it's loaded, and it even exists in several colors even if gold is the worst.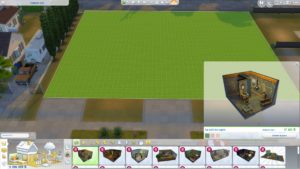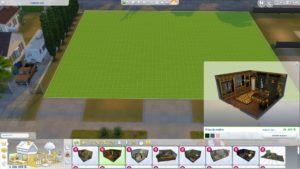 There is also minimalist chic. Admit it, you've always dreamed of having your own movie theater, right?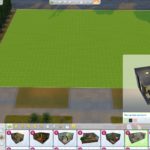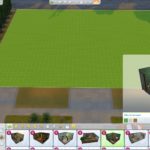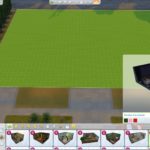 Another dream of many: his room dedicated to streaming (in order to unlock the Influencer skill). Your future star will be able to increase his notoriety from here and thus keep his fans informed of each of his actions.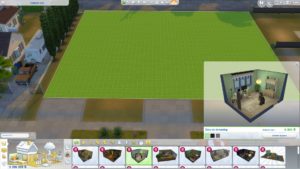 There are finally sets to stay in the mood of his films, even at home!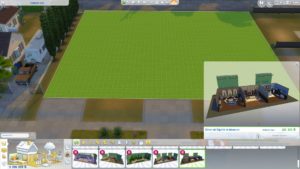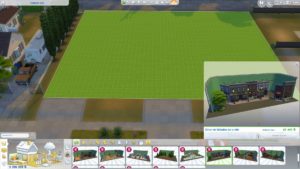 In the end, as in all expansion packs, there are dozens of new classic objects (table, chair, bed, lamp, sanitary ware, rugs, wallpaper, windows ...), but also atypical, from the projector to the bar , through sections of entire wall, a royal balcony, a music production station, a sublime awning or even the T-Rex skull.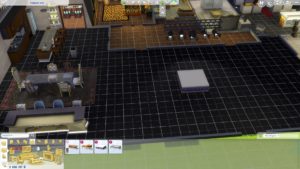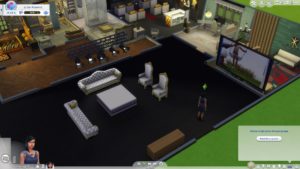 Profession: actor
The profession of actor begins with the choice of an agency.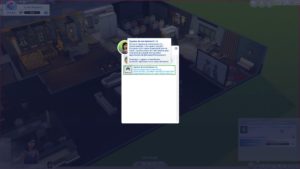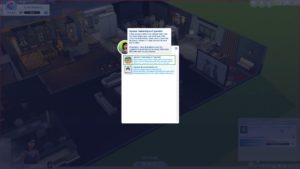 This will send you for an audition which will take some time but for which no action is required.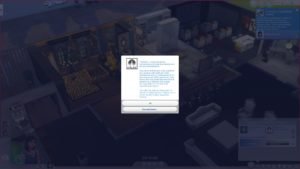 Several auditions are offered which require certain skills: it concerns charisma, cooking, DIY ... So in itself, all the skills that your Sims learn from day to day.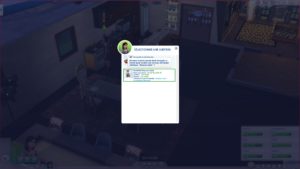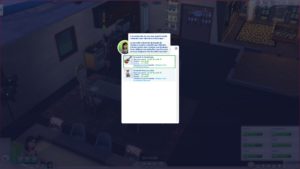 Automatically after a certain delay, a notification gives the result of the hearing.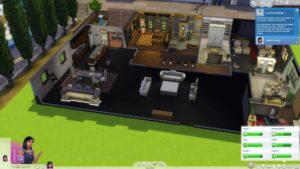 If the role is landed, you are notified of your next shoot. Good news, acting is an active profession, so you can decide whether or not to accompany your Sim to accomplish their actions in the studio with them.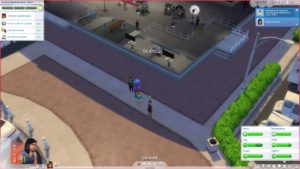 The system of actions does not change from other trades, it remains rather simple and, suddenly, a little repetitive after a few days. Fortunately, there are several different roles with different atmospheres. But all days start the same way: the make-up, then the dressing, before announcing to the director that he can start filming.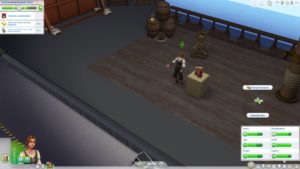 Notoriety and Influencer
In this expansion pack, a new notoriety info "module" has been put in place which allows you to unlock bonuses, in order to facilitate your ascent to the stars.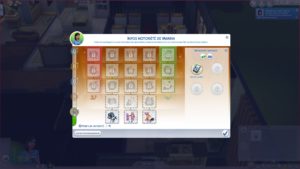 To unlock these bonuses, you need notoriety points, to be acquired depending on your activity on social networks, such as #simstagram, but also the interactions you will make on the internet or the videos you will create. It is absolutely not mandatory to be an actor to be famous, every Sim has the right to hope for fame if he seeks it.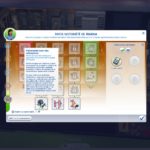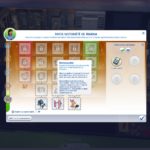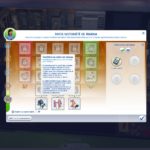 A new skill has been added, Influencer, the room dedicated to streaming takes all its interest here in order to maintain constant contact with its fans.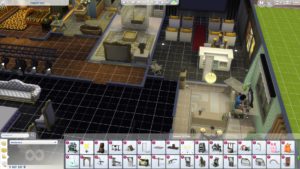 There is an aspiration attached to this race for popularity, World famous celebrity.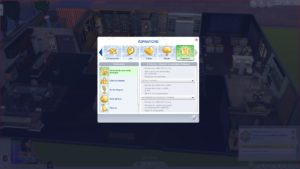 Finally, who says notoriety, says star. Electronics Arts worked on this expansion with singer Baby Ariel to create an avatar of her. Sometimes she sings in simlish in some public places and likes to walk on the very chic Starlight Boulevard. By going into the other spheres of the very private Del Sol Valley, perhaps you will have the chance to get to know her better?
Conclusion
Offering new features, the Sims today come out of their tidy life of citizens to soar to the stars of the star-system ... or at least to give it a try. Without being my favorite - I personally have trouble with this current current mode of me-you-saw - we must objectively admit that the possibilities offered by this pack give a real revival to the gameplay. It also integrates seamlessly with all current Sims, offering new things to do with favorite Sims without having to move them or change professions. A welcome addition therefore, that all avid gamers will want to own, sold for € 39,99:
Glory Hour - Expansion Pack