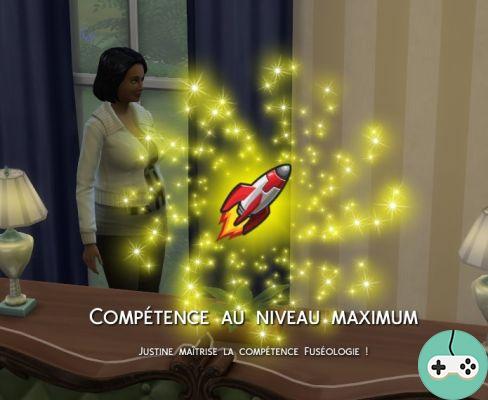 The ability of space technology is something new in The Sims. This is the first time Sims can have their own rockets that they can DIY and can fly in space!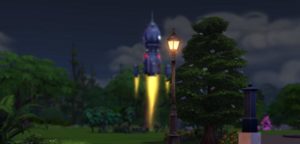 Space technology is indeed expected in any career, but it is important nonetheless. Sims Sims are on their travels through space and again before major and minor challenges that they bring so many resources that are needed for collections.
Characteristics and career
Required for aspiration : Knowledge - Exceptional brain
Matching features : Active - Loves nature - Genius
Mandatory for the following profession : Astronaut
Learning ability
This ability can be increased by building a rocket.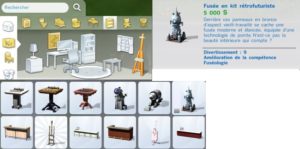 It will cost you 1000 Simoleons to start building your rocket.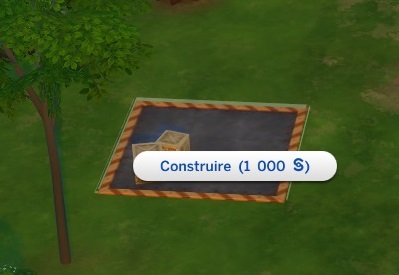 You will also be able to increase your capacity by helping another Sim build their rocket, by exploring space and, finally, by upgrading your rocket!
The competence Rocketry can also be increased with the help of Books :
Rocketry Vol. 1: So you want to become a rocket specialist (skill level 1 to 3)
Rocketry Vol. 2: Practical details of building a spaceship (skill level 4 to 6)
Rocketry Vol. 3: Countdown to launch (skill level 7 and above)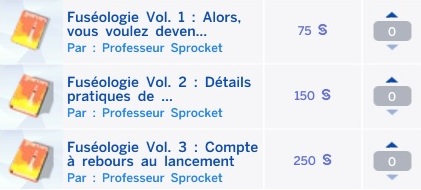 When your Sim is concentrated your capacity will increase faster.
Stages of the Rocketry Ability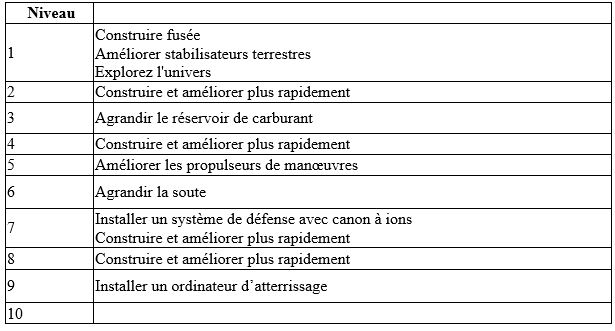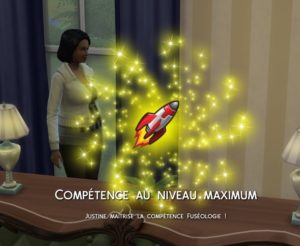 Improving your rocket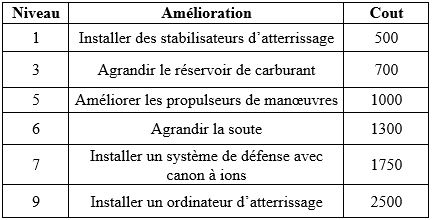 Rocket Crack
A very attractive place for your Sims to crackle up is the rocket! But beware: members of your household can, thanks to a camera placed in the rocket, watch your antics on their computer!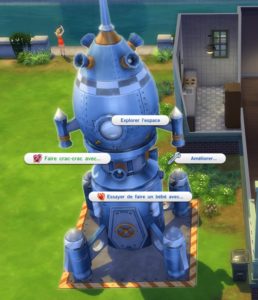 Thanks to this great crac-crac session, you will get a new emotion, as well as a success: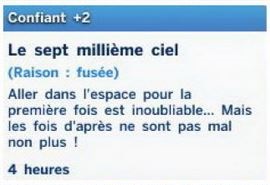 Influence on emotions
When you do missions in space, depending on your answers to the different choices, you will have different emotions when you return!
Rewards
Here is the list of rewards that will allow you to learn your skill faster:
Fast reader: 1.000 points
Night owl: 1.000 points
Scholar: 4.000 points
Morning Sims: 1.000 points
Success
You have some challenges to achieve if you want to challenge yourself here are:
This is not rocket science : Have a Sim reach the highest level in the Rockeology skill.
At the start of his career : Have a Sim reach the highest level in the Astronaut career.
Rosebud : earn 1 simsflouz in a single household.
The 7000th sky: succeed in cracking a rocket.