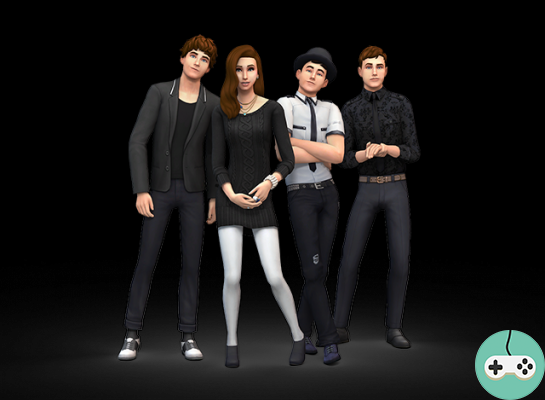 We could see on the official site the work done by some bands when recording the music of the extension At work. Here is a video showing the recording process and including some songs in simlish by Echosmith, Big Data, New Politics and Katy Tiz.
For Noah Sierota of Echosmith, who has recorded songs in many other languages, Simlish is among the most difficult.
It is almost the most difficult. On the scale of difficulty, I would give it 8 out of 10. Anyone who knows Simlish is super enthusiastic. And this is the case with many people! It's really fun ; as soon as we said we had done a song for The Sims, they would immediately respond: "What, did you sing in simlish?". There are so many people who automatically make the connection between the two. The game allows you to do really silly things and that's what we liked to do. Create our friends and say, "Hey! I made your lookalike in The Sims!" They were laughed at by putting on improbable outfits.
He has had fun recreating his friends in The Sims for over 10 years!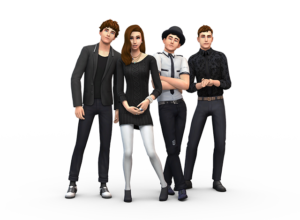 Noah is part of a very famous music group, he wanted to give a message to future musicians:
The most important piece of advice I would give would be to really find a passion for the music itself, and for what it can do, "he said." Music connects people in a fantastic way. , very community. Even if you don't want to make really serious music, you can connect with people with humor or joy, or even connect with people going through difficult times in their lives. Once you understand the power of music, there are so many possibilities. Once you're in that state of mind, you can connect with more people and compose songs that reach more people.
The creators of the game had fun recreating the different groups that participated in the music in the Gallery. You will be able to find the characters Echosmith, Big Data, New Politics ou Katy tiz in The Sims 4 Get to Work.
So what do you think of the music in this new expansion?