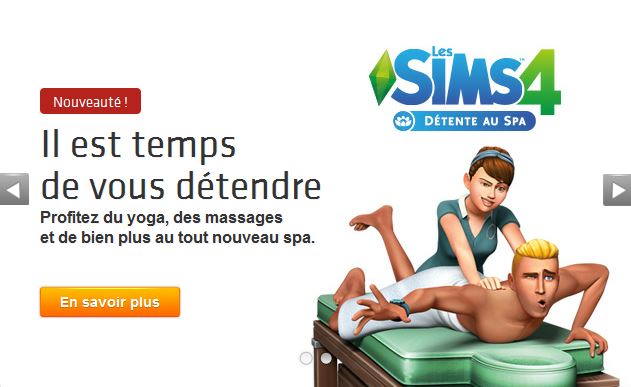 You can now download the game pack The Sims 4 Spa Relaxation via Origin for € 19,99.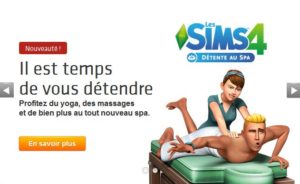 This pack is 504.21 MB in size and contains 122 Build Mode items and 55 Create A Sim items.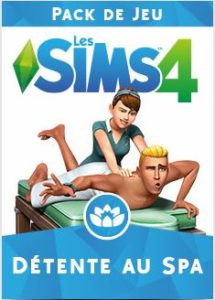 More specifically, we have:
A new place
A new skill: Well-being
A new place of crac-crac
Many Zen elements for your Sims
Official Description
- A brand new place : the Perfect Balance spa. This completely new place has a calm and welcoming atmosphere and includes a multitude of activities and amenities that will allow even the most stressed Sim to recharge their batteries. Choose from four pre-built hot tubs or build your own.
<br>• Aim for well-being. With the new Wellness skill, Sims learn to master their mind, body and emotions. Practice yoga and meditation long enough and you will discover the secret of levitation and teleportation!
<br>• Massage. Steam. Relaxation. From reflexology to hot stone massage, your Sims can now receive or give a wide variety of massages with different benefits. Settle into the all-new sauna and relax… while mischievous Sims can play a smelly prank or two on you.
<br>• Slip into comfort. Simple hairstyles and relaxed indoor outfits! You won't have to sacrifice style for comfort, but it's only a matter of time before your Sims wear these "loungewear" every day ...
<br>• Bring the zen spirit into your home. Add a mud bath and set up a steam room for daily use. Bring all of the lounging equipment and furniture back to your Sims' homes so they never want to leave their homes again!
A new video is available to show you the possibilities in sounds and images:
And here are some screenshots to make you want to play it even more: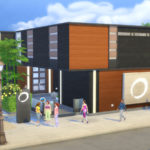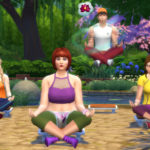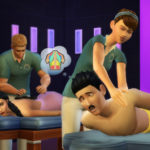 Bon spa!