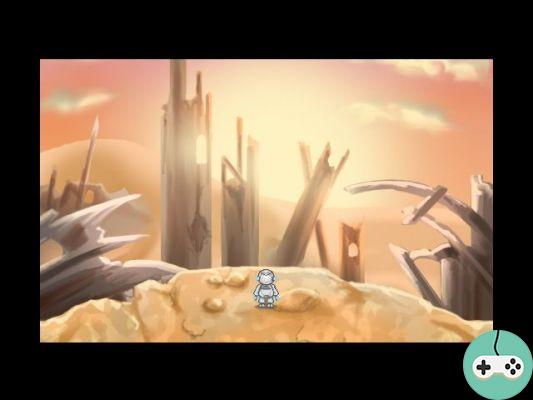 Between the puzzle and the graphic novel, Wanda, subtitled A Beautiful Apocalypse (a wonderful apocalypse), is a tale, a love story between two robots, reminding me of this magical moment between EVE and WALL- E before he shows her the plant.
The story begins as in the trailer. Our little robot is a lonely survivor, lost in the middle of a row of destroyed robots. Without friends, he is abandoned on a destroyed world. After the introductory cutscene, the character is mastered using the keyboard and the arrow keys. Menu item, just a shortcut key (F1) to display some rare options. With Z, it is possible to interact with the decor. We walk through the ruins, watching, alone, the sunset over the carcasses of a life that has now disappeared. Cinematics and free play follow one another.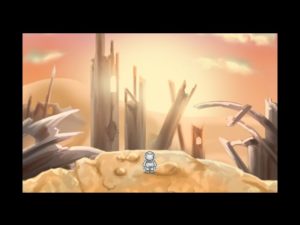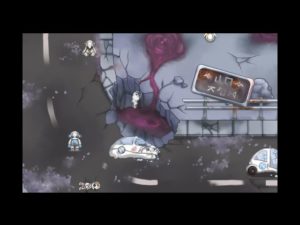 After a sorry walk and some memories found, the first puzzle takes place on a bridge, obstructed by large rocks that it can move. The robot must carefully use its energy which represents its possible actions. He will only be able to push a maximum of four rocks before needing to recharge at a crystal. And above all, you should not block the rocks at the risk of having to start again!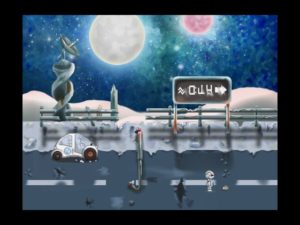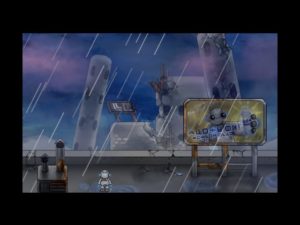 After each successful important step in his journey, a manual save point appears, allowing his game to be saved on several save locations (allowing the adventure to be reloaded at different points if necessary).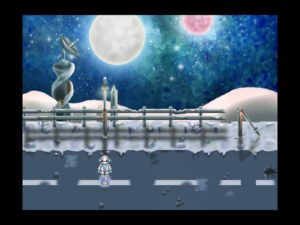 A little further, to start a teleporter, another kind of enigma presents itself. Here, armed with his scanner, our hero must find the four buried current sources, crystals. To find them, he must trust the colored bands (top left, here all green) and then pray that the polls are good. Once again, the number of tests is limited (to dig, by to use the scanner), requiring to recharge the crystals (therefore the energy sources) already found.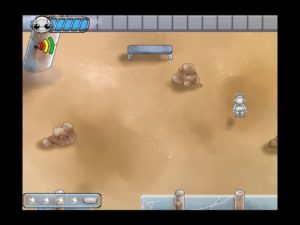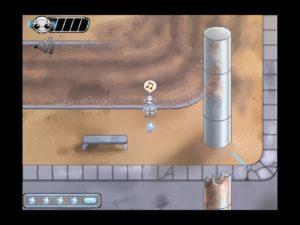 Even if he will have a nice meeting, all does not become easy in the life of the robot. And a particularly tough enigma will await you on your trip. Fortunately, the developer taking pity on logical players, he offered the option of being able to pass the riddle. Phew!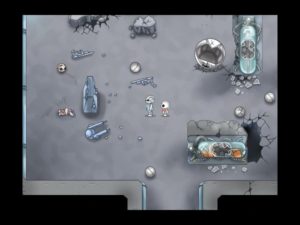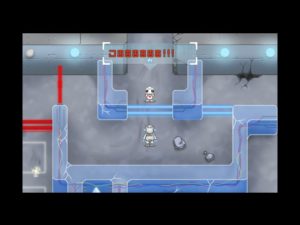 Very small, both in its lifespan (especially if we pass puzzles) and in its resolution (looking a bit like a postage stamp on my screen), Wanda is the result of Kickstarter funding succeeded in January 2016, with nice hand-made graphics and a soundtrack qualified as "atmospheric".
This game should be played in all hands, without exception, because you don't even need to know how to read. Robots speak in incomprehensible language, showing their feelings, expressing it through gestures and expressions beyond words.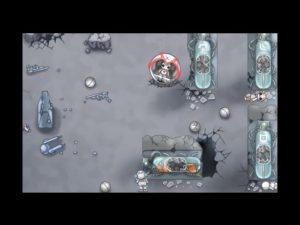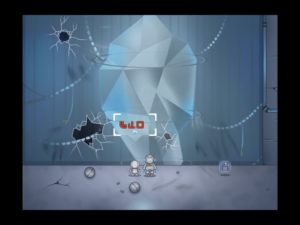 The game is available on Steam, currently with a 15% discount upon release. If you like beautiful love stories, have kept your child's soul and have good glasses, then Wanda should be for you! Note that the game should be ported to mobile platforms, a medium that seems particularly suited to this game. If you are equipped, you may therefore want to wait to find it there.