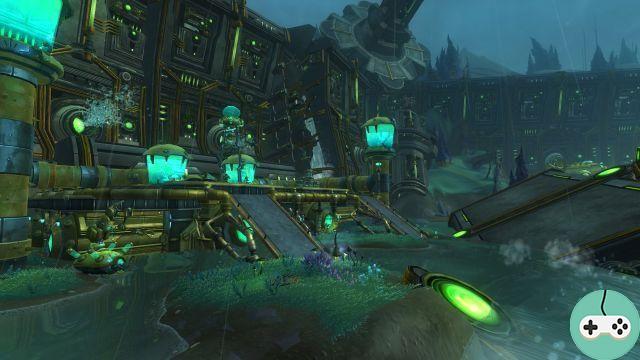 As we all know, DEPLOYMENT: Nexus has added the new Star-Comm Basin area to Nexus. This offers us content to complete, including daily quests and public events. Here's what you need to know.
Summary
How to get there?
What can we do about it?

quests
Public events
challenges

Rewards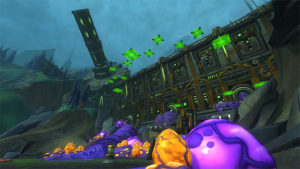 How to get there?
If you are level 50, then you can gain access to the Star-Comm Pool. You just have to go to the quest panel of your capital: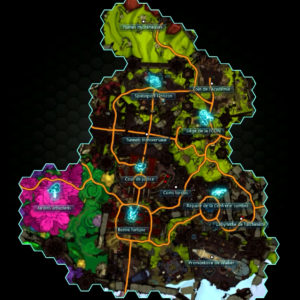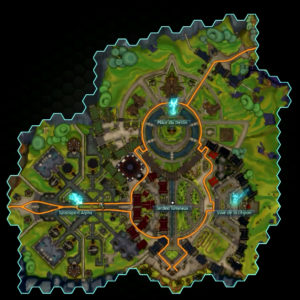 Here you will have a quest to collect titled Star-Comm Basin. Follow the instructions of the quest: you are now at the Basin!
What can we do about it?
Here, no faction distinctions, everyone is together in a relatively small area:
The spawn location in the area is the same for Exiles and Dominion: at the Auxiliary Control Center, west of the area. Here you are going to have all the useful NPCs including vendors and quest givers.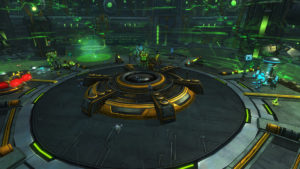 The area is divided into 4 parts located at the 4 cardinal points, each under the control of different factions: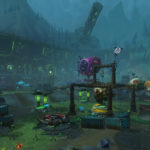 North: Mornéant's Workshop (Marauders)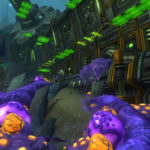 East: Collapse (Filth)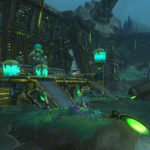 South: Station d'Eaupure (Ikthiens)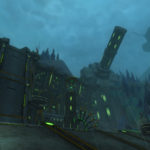 West: Main security sector (Eldans)
In the center is the Star-Comm Central Transmitter where public events take place and otherwise has a 5 player enemy for one of the daily quests.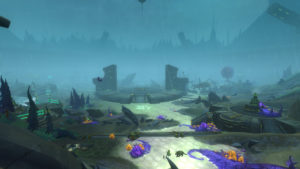 There will obviously be a new reputation to build: the Star-Comm checkpoint.
quests
To build your new reputation, there will be daily quests to complete with fairly common objectives:
Kill enemies in the Star-Comm Basin
Kill some elite enemies
Kill the elite in the center of the Basin
Participate in a public event
Activate ground elements
Overall, that will be it. Each quest will earn you a certain amount of reputation, between 102 and 153 points depending on the difficulty of the quest. You will need to do the daily quests for about 1 month to be popular.
Note that you will have a quest to loot from the Warped Guardian, an elite creature that can be defeated on your own. He has the appearance of Gargantua, from Infection, as can be seen in the screenshots below: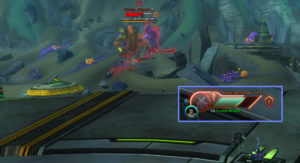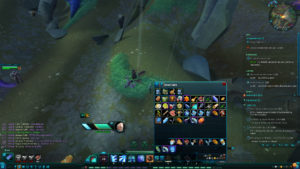 Once you have completed all of these quests, if you want to continue boosting your reputation, you can do so through contracts that reward you with Protostar Promissory Notes which will give you 50 reputation points each. You can convert them to an NPC at the Auxiliary Control Center.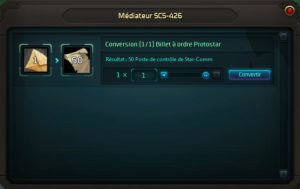 Public events
Every 90 minutes a public event will take place at the Bassin. The central area has been captured by one of the 3 factions (Marauders, Ikthiens, Filth, this will change every day) and you will need to follow instructions to get it back.
You will need to accomplish a series of objectives that will require you to do different things:
Defeat enemies
Destroy items with items that you will have to craft by collecting components from enemies
Collect items from the ground and return them to a container
Win a boss
Unlike other public events (the Grove of the Unclean Refuge or the Infection Arrow of Light), this one is very short: it won't take you more than 10 minutes with people (with the current population, it's like this). in any case).
challenges
Many challenges are available and will each offer you the same rewards:
Objects bag
Bag crafting components
Bag of dyes
Furniture bag
Equipment bag
There are 4 in total:
The Eradication of Star-Comm: Defeating Enemies in the Basin
He looked at me! : Collect samples of growths from the Filth to Collapse
Eldan Echoes: locate 4 Eldan antennas in the Basin
Always one to eat the other: use Ikthian grenades against Ikthians
Rewards
Who says new reputation says new rewards! You indeed have the Mediator NPC SCS-426 which is at the place of appearance in the zone and which will sell you various items according to your level of reputation:
Appreciated:

Star-Comm Energy Drink
Star-Comm Potency Drink
Star-Comm Boost Drink
Star-Comm Revitalizing Drink
Round stone steps (small)


Accepted:

Light torsos:

Light torso
Light torso
Light torso

Medium torsos:

Medium torso
Medium torso
Medium torso
Medium torso

Heavy torsos:

Heavy torso
Heavy torso
Heavy torso

Light legs:

Light legs
Light legs
Light legs

Medium legs:

Medium legs
Medium legs
Medium legs
Medium legs

Heavy legs :

Heavy legs
Heavy legs
Heavy legs

Front decoration for land mount: Ikthien

Reputed:

Ikthian barrier post

Ikthian laser barrier

Great ikthian portal

Ikthian plasma container

Rear decoration for land mount: ikthien

Valued :

Light shoulders:

Light shoulders
Light shoulders
Light shoulders

Medium shoulders:

Medium shoulders
Medium shoulders
Medium shoulders
Medium shoulders

Heavy shoulders:

Heavy shoulders
Heavy shoulders
Heavy shoulders

Light feet:

Light feet
Light feet
Light feet

Average feet:

Average feet
Average feet
Average feet
Average feet

Heavy feet:

Heavy feet
Heavy feet
Heavy feet

Side decoration for land mount: ikthien

Popular:

Star-Comm Aggressive Protocol Chip

Star-Comm Destructive Protocol Chip

Star-Comm Intrusive Protocol Chip

Star-Comm Combative Protocol Chip

Star-Comm Menacing Protocol Chip

Star-Comm Regenerative Protocol Chip

Top secret military turret

Star-Comm Station bonus AMP point
Holoperroquet

We just have to build this reputation to unlock everything!