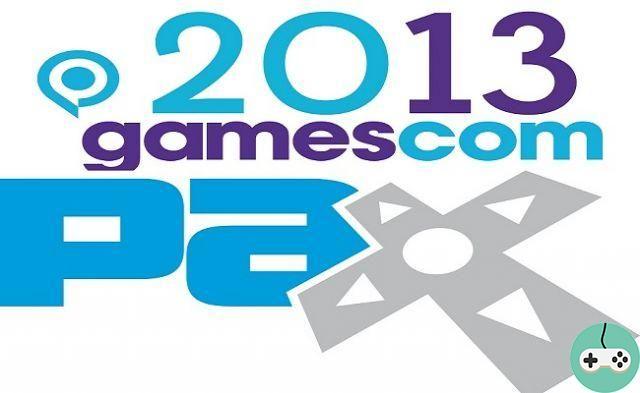 Update August 14, 2013:
Gamescom
You will be able to meet there graphic designers, developers and community leaders by Carbine Studios and NCSOFT Europe at the NCSOFT stand (hall 8, stand n ° B030).
You can play Chuas (on the Scarlet Island) or Mordesh (in Whitevale)
On Friday evening (23/08), Carbine offers us a WildStar evening at the Marriott Koln hotel, in the Tünnes lounge, from 21 pm to 23 pm Admission is free, subject to availability.
More information will be available soon here.
The staff Games Managers will also be present at Gamescom and will be happy to relay the atmosphere on site via updates on the site and via Twitter.

Pax Prime
During this event if you visit the NCSOFT booth (n ° 642), you will be able to:
Play the game
Meet the team
Attend the roundtable live from the Kraken Theater. It will take place on Saturday, August 31, from noon to 13 p.m. (more info).
Interview the most dedicated beta testers
Party on August 31 at the Hard Rock Café (116 Pike Street) from 19 p.m. to 23 p.m. Free drinks, photo booth, gifts and prizes await!
Update August 2, 2013:
The WildStar team will be streaming their conference at Seatle's Pax Prime.
A presentation of #WildStar will take place at PAX Prime on August 31 from 21 p.m. to 22 p.m. KST. A livestream will be available !! (In English.)
- Akli Amichi (@CRB_Youmukon) August 1, 2013
19 2013 June:
Wednesday is an important day for the Wildstar community. This week's WildStar Wednesday focuses on the big shows Carbine will be attending this summer.
The WildStar team reminds us first of all that it was a real pleasure for them to present the game at PAX East and to welcome the community during both US and EU Arkships. The following two announcements make us really happy since the studio has formalized its presence at:
La Gamescom 2013 which will take place from 22 to 25 August 2013 in Cologne
La PAX Prime 2013 which will take place from August 30 to September 2, 2013 in Seattle.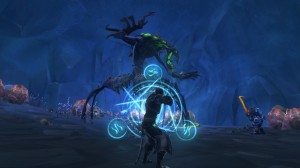 For those who don't know, Gamescom is the biggest video game show in Europe. It is THE unmissable event for publishers and developers. It was also at Gamescom 2011 that the game was officially presented.
This is great news for us because Games Managers will be present at this event and we will be able to have a more effective contact than email or skype with the community team but also the developers who will be present on site.
Because yes, the team announces it, developers will be present and according to them, there will also be "super-sexy announcements", phases of gameplay never seen before and a whole host of events specially concocted for this Gamescom 2013 .
Regarding PAX Prime, which is also a major video game event of the year, the team assures us that it will be an opportunity for beta testers to ask a whole host of questions during panels and sessions. of questions and answers with the developers. Do you have questions about the content? The game mechanics? They will find an answer during this event.
Finally, the announcement article ends with a small promise: there will be a "very special secret giveaway" during this PAX Prime.
Any ideas on the two announcements at these two shows? Breeds? Classes? Economic model ? Release date ?