Welcome to the first chapter for beginners. During the chapters, I will teach you how to create an account, add a game, play time, create a character, level up etc ...
Let's start with the basics first: create an account and add a game. Already, go to the Battle.net home page and click on Create an account.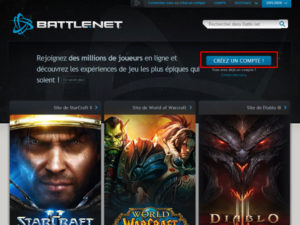 Once on the account creation page, you will have to fill in a lot of information relating to your personal life (address, date of birth, etc.). Once all this information has been completed, you will need to validate your email address using the link sent to the address provided (check your spam folder if you don't see anything happening). Once the email is validated, your account is activated! You then arrive on the Battle.net management page, once on this page click on Play for free:

A screen will ask you for confirmation:

Once your game has been added, you will be able to start downloading (source). Pick up the beginner's guide along the way, it will be very practical for your first steps!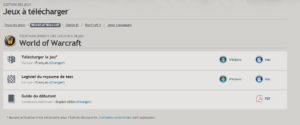 I hope that your internet line is in good shape this evening because once the game is downloaded and installed, it is restarted via the launcher (program allowing to manage the launch of the game and the updates):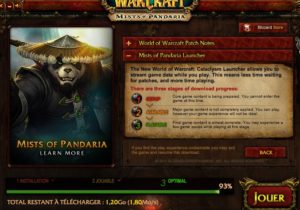 Take the opportunity to read the beginners guide (direct link FR) and think about your future class / breed. We'll talk about it again very soon!