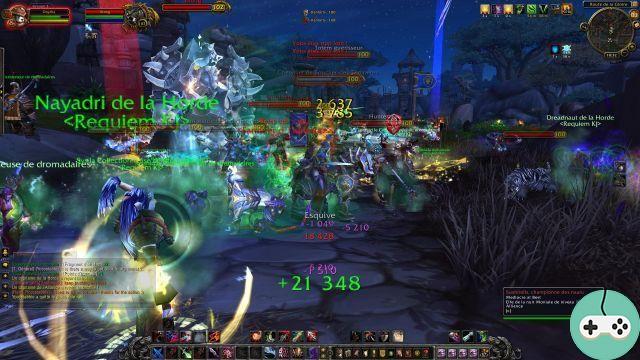 In October, the developers put together an impressive list of crowd controls available to gamers. The principle is simple: the spells are arranged by category and each time a player casts a spell in this category on another player, the duration of the effect is reduced (100% - 50% - 25%: decreasing return ) until no longer has any effect for a window of 15 seconds.
At that time, they then indicated that they wanted to reduce the number and especially the categories in order to have a list that is clearer and understandable by all.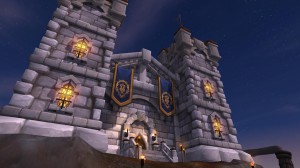 So here is the updated list for Warlords of Draenor !
Rooting
Death Knight
Ice Chains (with Frostbite)
Druid
Branches
Mass entanglement
Hunter
Charge (Tenacity pet)
Trap
Needle chas
Mage
Freeze (Water Elemental)
Frost Nova
Ice Guard
Moine
Priest
Glyph of Mind Blast
Void Tendrils
Chaman
Frost Shock (including Frozen Power)
Earth Grip Totem
Dizziness
Death Knight
Asphyxiate
Ronger (Goule)
Monstrous Blow (Ghoul with Dark Transformation active)
Merciless winter
Druid
Estropier
Powerful burst
Scratch
Hunter
Mage
Moine
Buffalo charge wave
Fists of Fury
Leg sweep
Paladin
Hammer of justice
Divine wrath
Fist of justice
Voleur
Low-blow
Treacherous sting
Chaman
Pulverize (Earth Elemental)
Static charge (Totem)
Warlock
Ax Throw (Felguard pet)
Shadow fury
Invocation : Infernal
Guerrier
Onde the choc
Storm lightning
Racial
Disabilities
Druid
Hunter
Freezing trap
Wyvern sting
Mage
Metamorphosis
Frost Ring
Dragon breath
Moine
Breath of Fire (Glyphé)
Paralysis
Ring of peace
Paladin
Priest
Holy word: Chastise
Grip
Psychic horror
Voleur
Chaman
Warlock
Banish
Bloody horror
Death veil
Racial
Disorientates
Druid
Paladin
Priest
Voleur
Warlock
Peur
Howl of terror
Bewitchment (Shivarra)
Seduction (Succubus familiar)
Guerrier
Silence
Death Knight
Druid
Fireflies Glyph of Silence
Mage
Paladin
Priest
Voleur
Racial
Reversal
Death Knight
Druid
Hunter
Chaman
Warlock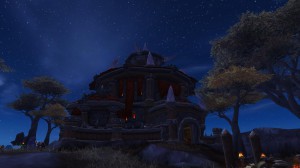 A much clearer list with fewer categories! What do you think ?