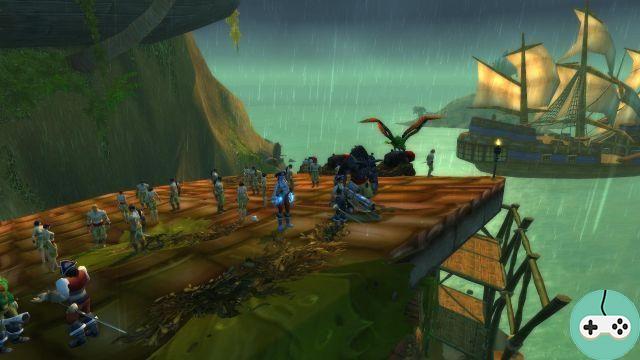 Tomorrow, and only tomorrow, is Pirate Day. This celebration begins at 10 a.m. on September 19 and ends the next day, Saturday, September 20, at 10 a.m. as well. Direction, Stranglethorn: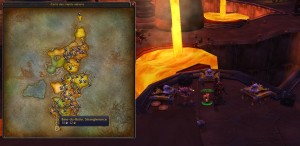 On this occasion, pirates set up their camp on the roof of the Baie-du-Butin bank. Despite the pouring rain, the mood seems festive, with cannons happily bombarding ships entering the harbor and fireworks lighting up the cloudy sky.
Costume: Scarecrow
If we talk to Dread Captain DeMeza, Scourge of the South Seas, she grants us a Dread Corsair costume.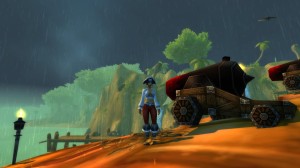 This buff can be deactivated at any time, but, except in the event of a form change (druid), this honorary appearance of the captain's crew will persist for 12 hours after death. Note that this does not change the race or the sex of our character, I remained human above. Here is for example the Orc version: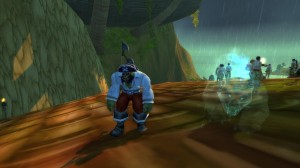 Wearing this costume is rewarding with an achievement: the captain's booty.
Costume: Corsair costume
For those not wishing to go to Baie-du-Butin, commoners are in the capitals offering a Corsair Costume for 60 minutes. Here I am with a blood elf, disguised as a pirate in the company of 2 commoners from Orgrimmar (Valley of the Force):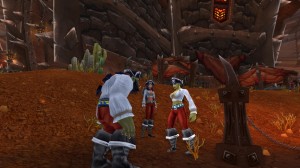 It's yours !
With transmogrification, it is possible to make many more beautiful pirate costumes. Remember, this summer's transmogrification race had just this piracy theme, feel free to pick up ideas to honor this one day of the year when flibustery is in the spotlight. !
Share with us your pirate characters ! Balmung Siegfrey Lynren has already started well on our Facebook page with his Phantom Tauren Pirate of the Vazuvius: