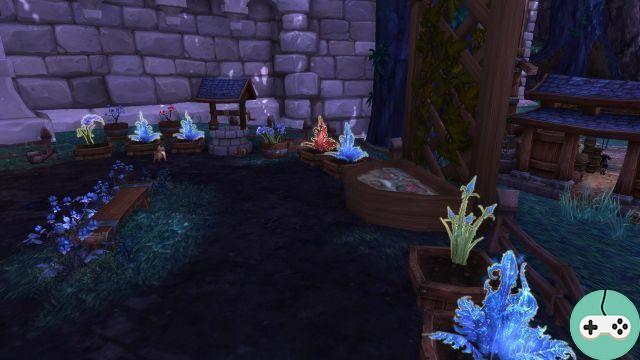 A fertile garden for growing and harvesting Draenor herbs.
This special building does not consume a location in the fiefdom, it is defined and will be unlocked by completing a quest in the fiefdom accessible at level 96 of a level 2 fiefdom. not the Herbalist profession. When killing a Disturbed Boguelin, there is a small chance of obtaining a pet, the Belladonna Seedling.
Not unlocked
When the building is not unlocked, a small padlock is indicated on the fief's map: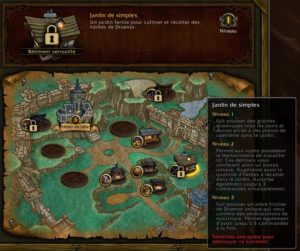 The yard is infested with pests: raccoons on the Alliance side and nibblers on the Horde side.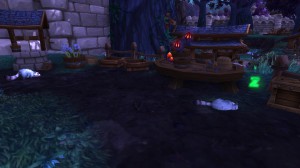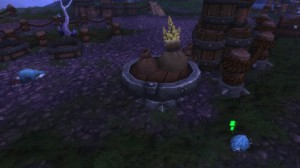 An NPC asks us to get rid of it.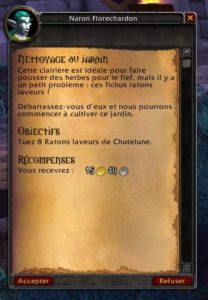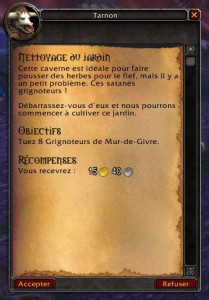 I do so (to my great despair because a raccoon is still cute) then the Garden becomes level 1 as soon as the quest is completed.
1 level
Grows draenic seeds daily and grants access to collection points in the garden.
We find the garden with the plants.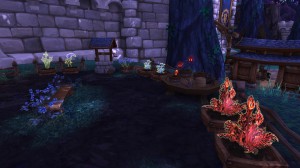 As well as a small shed and a small house.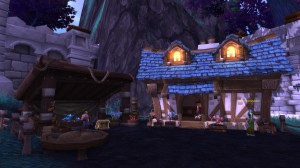 The said house is ... empty!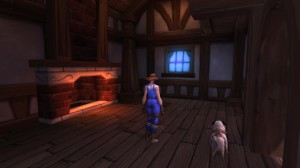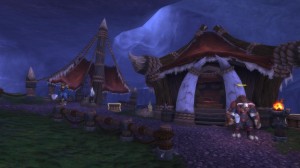 Outside, the garden is still very small but there are already a few plants there!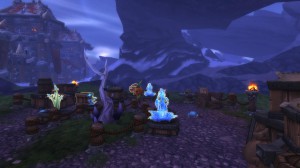 Every day, you can collect plants in the Garden and, in addition, have a chance to get Draenic Seeds. With 5 seeds, you can start an order.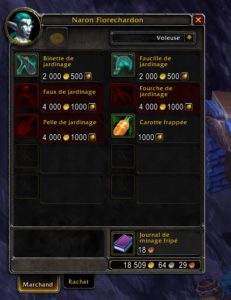 The NPC sells 5 gardening tools that can be used for weapon transmo. Each costs 2000 gp and 500 seeds (which is pretty darn expensive though).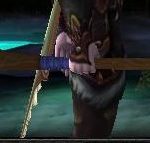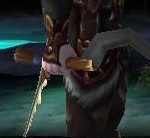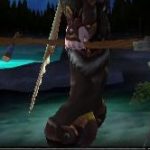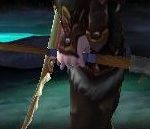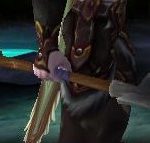 Finally, there is a 1000-seed mascot, the carrot shake. She has the abilities: Direct Hit, Acid Rain, Searing Cold, Iron Bark, Old Egg Yolk, and Ring.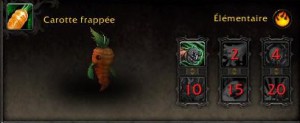 2 level
Allows subjects with the Herbalism trait to work here. These then give you a unique bonus. Also increases the amount of herbs to harvest from the garden. Also allows up to 14 commands simultaneously.
The building can be upgraded to level 2 after raising another building to level 2 using the Outpost Building Set-Up Notes.
The Garden is not bigger, perhaps better arranged on the other hand.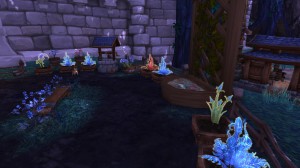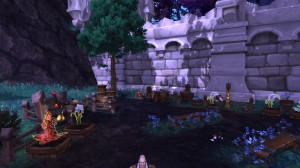 The house is similar ...
... until you look inside!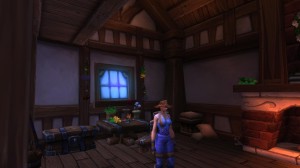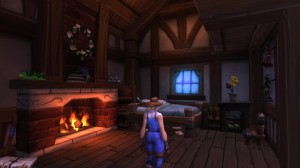 The house remains very simple.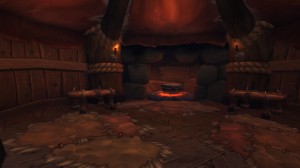 But the garden is rather well supplied.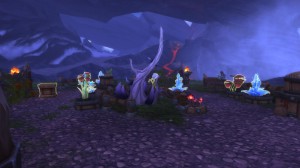 If we put a subject with Herbalism in his garden, it is possible to choose the plants harvested while increasing the maximum number of herbs to 8.
3 level
Grows a unique Draenor Fruit Tree that grants you food buffs. Also allows you to have up to 21 commands at a time.
To get the level 3 blueprint, you must complete the Draenic Seed Collector achievement requiring you to collect 500 Draenic Seeds.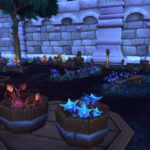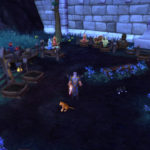 Coming up
From level 3 of the garden, a tree regularly gives fruit.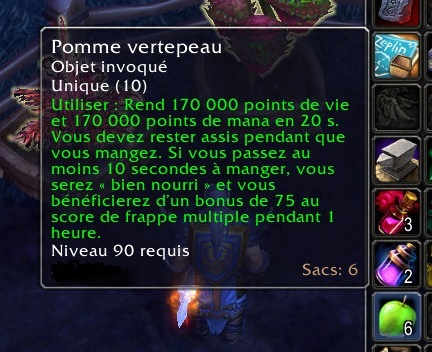 Feel free to send screenshots of your level 3 building!