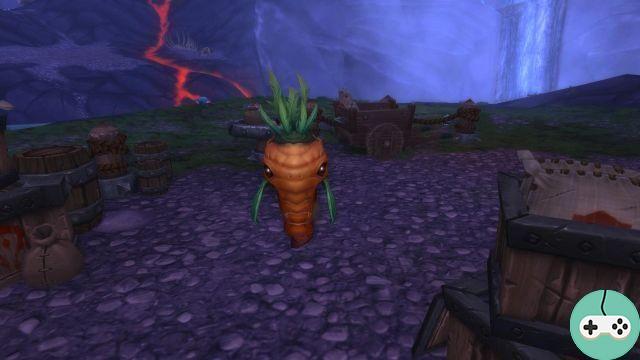 The Menagerie allows you to expand your Familiar Breed.
This special building does not consume a location in the garrison, it is defined and will be unlocked by completing a quest in the garrison accessible after level 3. The menagerie is for, you can imagine, pet tamers.
Not unlocked
When the building is not unlocked, a small padlock is indicated on the fief's map: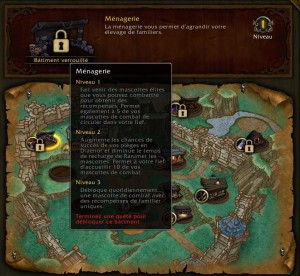 At first, it was just a simple hut. A quest is given to us by the NPC present.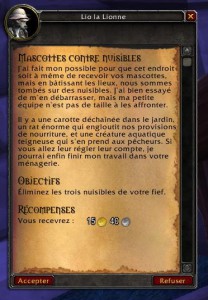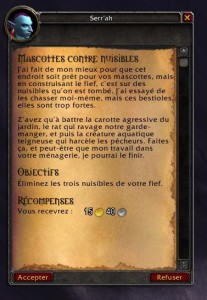 We must therefore defeat 3 legendary pets: Carrotus Maximus (level 24), Bruised Maw (level 25) and Tripefu (level 25).
Carrotus Maximus: Use Aquatic (Like Frogs, you use Loop Frog Kiss with Healing Wave when available)
Tripefu: Go for aerial ones like the young wildhammer griffin, the young dragonbone or even moths.
Bruised Maw: Here, a beta team will do.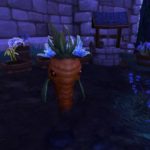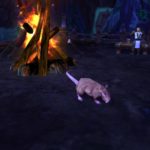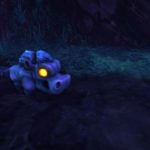 They're the same on the Horde side.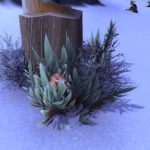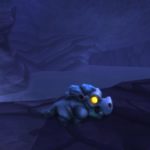 1 level
Bring in elite pets that you can fight for rewards. Also allows 5 of your battle pets to roam your garrison.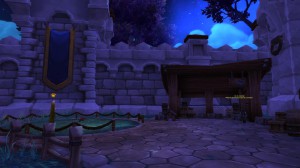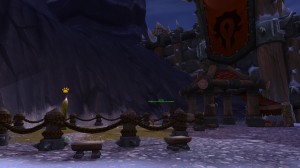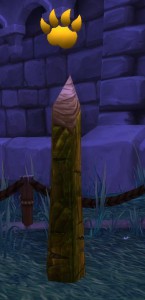 From level 1, various elite challenges are available by clicking on a post:
Grubbles, Snares and Stings
Brutus and Rukus
Hanos, Manos, Facts
Croque-roc, Stone chew and Acid-Fang
Tuesday and Flammo
Kromli et Gromli
Protec-o-tron 011803, Protec-o-tron 022481, Bling-o-tron 4999b
Mr. Terrible, Carroteye, Sloppus
King and Queen flowers in bloom
Stitches Jr.
The Beakinator
Quintessence of Light
Archimède, Samm, Jahan
Deebs, Tyri, Puzzle
A repeatable quest is also available: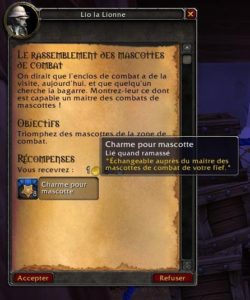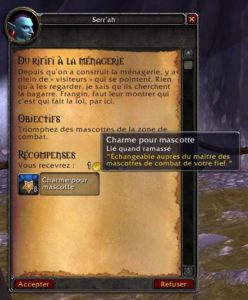 The charms allow you to buy different supplies for the mascots.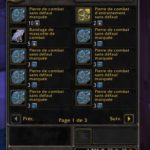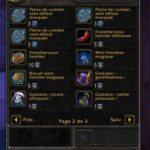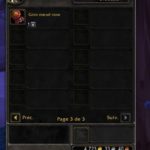 2 level
Increases the success chance of your traps in Draenor and decreases the cooldown of Revive Pets. Allows your Garrison to accommodate 10 of your battle pets.
The building can be upgraded to level 2 with a plan to buy 1000 gp.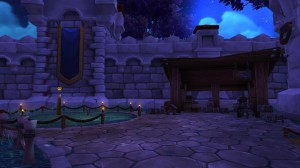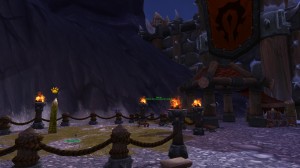 3 level
Unlocks a daily pet battle quest with unique rewards.
To obtain the level 3 blueprint, you must complete the achievement Draenic Pet Trainer requiring 500 pet battles on Draenor. You can track the achievement in the Pet Battles category, under the Battle tab.
At level 3, you gain access to a daily quest, Master the Menagerie, which allows you to gain a Big Bag of Pet Supplies if you successfully defeat all 6 Draenor Battle Pet Tamers.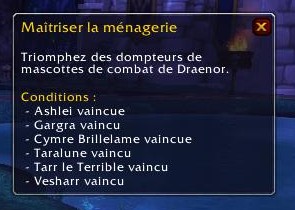 Feel free to send screenshots of your level 3 building!