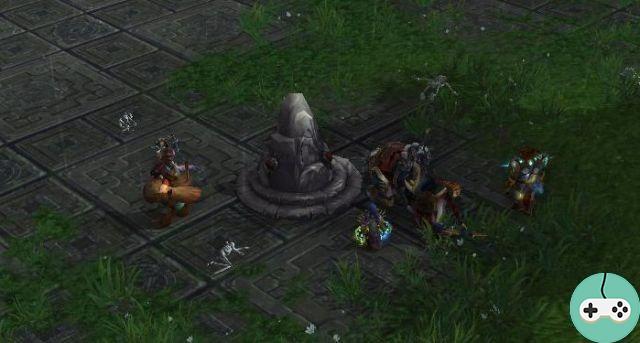 This question keeps coming up on the general channel of the Île du Temps figé:
How to make Promontories of the stars?
In 1 hour, I must have seen the question pass 15 or 20 times ... and yet, this quest is not complicated in itself!
As explained, just find a Time-Lost Shrine on Timeless Isle and activate it. But the sanctuary cannot be activated for a while after use by another player (between 5 and 10 minutes delay). As the island is very (very) populated, one can thus pass next to this rock a good number of times without knowing that it is nevertheless there. So this is what it looks like: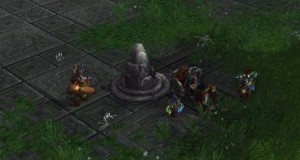 Here are the coordinates (from a comment posted on Wowhead):
Trois-Brises Terrace: 35.04, 29.45
Southeast of Tushui Berth: 28.01, 72.08
West Coast: 26.69, 52.15
Blazing Way: 58.11, 46.66
South of Lac Mousse-verte: 49.80, 70.15
Court of the Venerable Stars East: 43.41, 55.88
Court of the Venerable Stars West: 30.19, 45.53
Vieux-Pi'jiu 37.52, 74.19
Misty Strike: 22.83, 29.31
Croaking Hollow: 66.18, 72.31
Hollow of the Whispering Shadows: 63.89, 50.60
An achievement also requires you to collect the 4 upgrades, Pilgrimage, although you have to be particularly motivated to do so now!
So that's all there is to know, with a little patience you will see that it goes by itself. Do not hesitate to look for a sanctuary that is not too populated and last little advice for the road: think of grouping! Indeed, the quest will be validated by the whole group, 4 additional chances to have the buff, that cannot be refused!