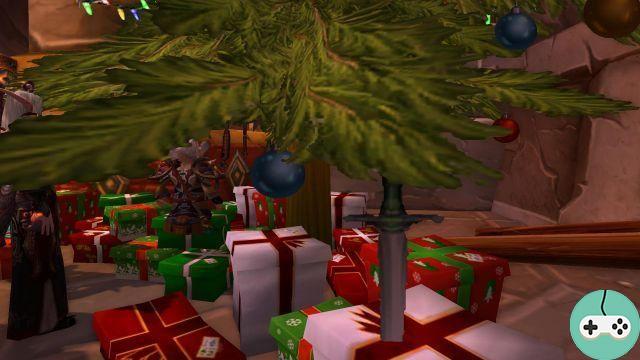 The gifts await you under the tree in Orgrimmar or Ironforge.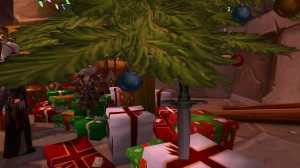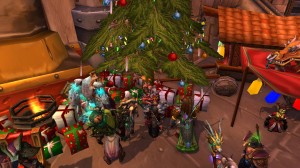 There you will find 6 gifts. Here's what I got in each:
Winter Veil Gift : Control of the flying Cogn'Baff
Carefully wrapped gift : Winter Veil Cookie
Party gift : Baguette of festive jubilation
Gently shaken gift : Winter Veil Roast
Gift with multicolored packaging : Tinkling bell
Ticking gift : Preserved Holly x5 and Mechanical Grinche
By collecting the first gift, exclusive to this 2013 edition of the Winter Veil festival, we get a tour de force:
This small vehicle, once launched, lasts 5 minutes and stops when it is destroyed (by another player using his Cogn'Baff) or when it is too far from its owner. We are then stunned for 3 seconds. The Cogn'Baff rushes straight ahead and does not stop, except when facing a wall. It moves like the characters (keyboard or mouse) and goes up with the space bar.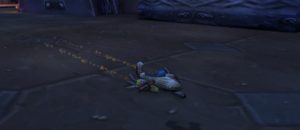 It has two abilities: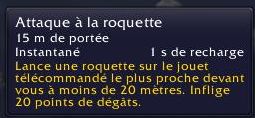 What here is in action: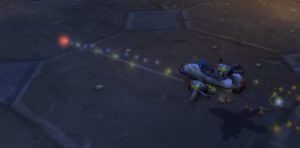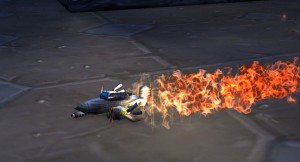 And don't forget to do the event quests. Metzen needs you