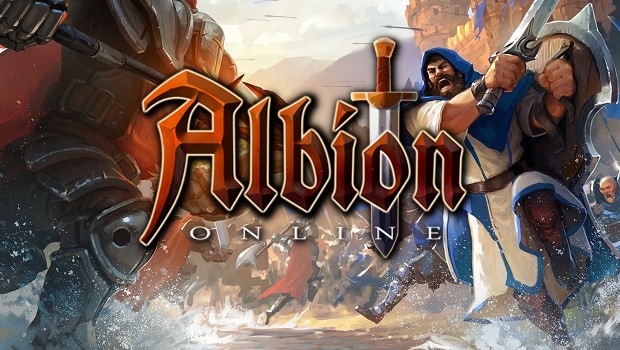 A week ago, the developers of the MMORPG Sandbox Albion Online announced an official release date for their game, as well as a major update for the month of March, Galahad. They also promised us many improvements and new features during the Update. Today, it's all in sound that Robin Henkys and Jonne Valtonen, invite us to discover the backstage of the creation of music, through a video.
Music, an important factor
We know that music is an important element for immersion in a given universe. In cinema as in video games, it is the engine that contributes to give a true identity, creator of emotions and true. We think of the different themes that have marked minds through cinema. We can think, among other things, of the famous Imperial March of Darth Vader in Stars War.
The developers of Sandbox Interactive also wanted to mark their game with a soundtrack appropriate to the universe they have developed, in order to transcribe an epic world, full of magic and fantasy, populated by legendary creatures, with inevitable clashes between players and guilds. Music that gets you in the mood. There is nothing like calling on the best in the field for the occasion.
Jonne Valtonen, a gifted composer
The developers of Sandbox Interactive have therefore called on a great composer to follow them in this project of a soundtrack in the image of their ambitions.
Jonne Valtonen is a multifaceted composer. Having started his career in computer-assisted electronic music, after a long training in classical music, he composed for many famous music clubs and groups, such as SEGA or, under the pseudonym of Purple Motion, for Future Crew. . A true specialist in new age and electronic music, he also cut his teeth in orchestration.
He notably produced the music for Street Fighter 5 or for Elder Srolls Online III: Morrowind. Jonne Valtonen's experience in the field of gaming therefore destined him to look into a soundtrack for Albion Online.
Prague Symphony Orchestra
Robin Henkys and Jonne Valtonen therefore went to Prague to solicit the musicians of the Prague Symphony Orchestra as well as to enjoy the very imposing Rudolfinum concert hall, with its gigantic acoustics.
The multiple sounds of a symphony orchestra composed of outstanding musicians, a suitable place, acting as an amplifier, have largely contributed to the production of music perfectly in line with what the universe of Albion Online wants to transcribe in terms of feelings, of emotions, so that the player immerses himself completely, and that his playing experience is engraved like a real good memory.
The bet is successful!
The Factions and their musical identity
The creators of Albion Online really wanted music to become part of their product. So much so that each faction will have its own unique theme.
Robin Henkys and Jonne Valtonen also reveal some subtleties.
The faction of heretics will announce itself, in game, by slow and flowing sounds, announcing a latent and deceitful danger, in the image of a faction with bent characters ready to fall on you in treachery.
The guardians, legendary ancient giants in charge of protecting the world of Albion, whose footsteps resonate heavily will be represented by thundering sounds, produced by horns, trombones and percussion on heavy drums. Their power, their greatness and their strength will be all the better signified.
We let you discover the other themes for yourself. To tell you too much now would be to reveal all the future surprises that the next "updates" have in store for us.
Let's just remember that Sandbox Interactive has still seen the big picture to further improve their game and give the best possible experience to players. The soundtrack of Albion Online is no less than 19 unreleased tracks, produced only for the occasion.