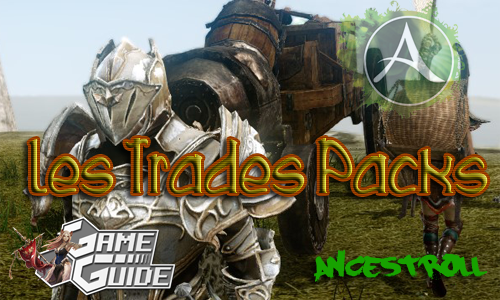 Let me introduce myself: Ancestroll, new to the world of video, new to ArcheAge, and already very passionate! I invite you to discover the world of the game and the different features it offers through various videos and articles, Haranya point of view, but I will do everything to complete my information as much as possible so that it is open to everyone. world. At the moment I play in Free2play, maybe that will change over time.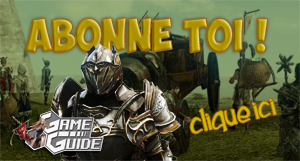 Today, for my first video with me, we are going to talk about trades packs, surely THE novelty not to be missed and which marks a little more ahead than ArcheAge on other games of the genre.
What are trades packs?
Very simple and very complicated at the same time, it is trade flows managed by the players that influence the resale price. You can find out about trade flows between regions by clicking at the bottom right on business, then on trade flows. You can then select an authoring region and a routing region. You cannot take regional specialties anywhere except Liberation Island.
How to create them?
You have to find a specialty workshop. For that, a little tour in the legend of the map will do the trick. Then, with a few ingredients, usually inexpensive, and 60 crafting points, we can create the trade pack.
Yes, that's good, but I'm walking in slow motion ...
No worries ! You don't do this for nothing. There is already a solution, the donkey. And some carrots. A next video will arrive quickly to explain how to have a donkey!
So now that you have your pack and your destination, you just need to get there. On foot, by donkey, by boat, by airship or by horse-drawn carriage, all means are good except the teleport gates and the abseil. Remember, you also need 60 crafting points to be able to land it at a Gold, Resource, or Gildas broker. I recommend the resources and the Gildas, which for one sell quite well and for the other are more useful (building a boat, house and vehicle).
Be careful, all this must be done with an acceptable level, under the threat of having your pack stolen. Watch out for peace zones or become a real pirate by setting traps for carriers, it's up to you!
Do not hesitate to subscribe to my YouTube channel or to the Facebook page where you will regularly find videos on ArcheAge (tutorials, PvP, music, gameplay ...)