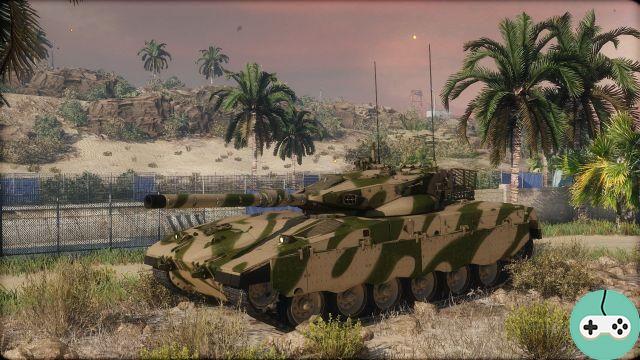 Last October, I had the wonderful opportunity to have visited the studios of Obsidian Entertainment in California (and thanks to My.com which organized it all). And it's been 7 months, time flies! The developers have been working all this time and today I'm offering you a little look back and see what has changed in the game since my getaway.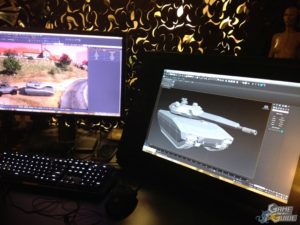 Typically, by the time I hit American soil, Armored Warfare had opened its open beta since October 8 (the press tour was on October 22) and we had the base of the game: 5 vehicle classes, 60 vehicles in total with their improvements, 9 cards to compete in 15 against 15, 25 cards to play with other players but against the AI ​​and military bases (which allows more improvements for his profile). The meeting with the developers was made the day of the release of the spanish version (and German and Polish too) and for them, there was still a lot of things to do on the game.
It wasn't until mid-November that update 0.11 appeared, best known for the addition of Tier 9 vehicles and custom games, opening up a new (especially competitive) dimension to players! We had already talked about it exclusively before and then on the day of the official release of the patch.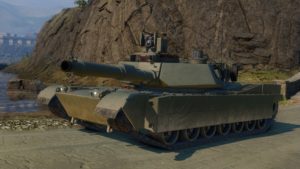 M1A2 Abrams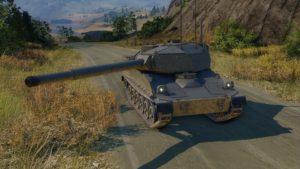 M8 Thunderbold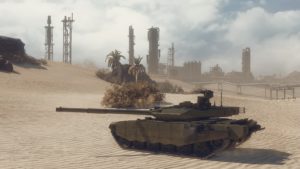 T-90MS
A month later, on December 18th, came the update 0.12. On the menu, overhaul of the camouflage system, crew voices in spanish (Fire!), Balancing, overhaul of PvE mode and so-called "Hardened" vehicles. After a year-end / start-of-year truce, the developers rolled out update 0.13 at the end of February with a big surprise: the addition of a third tank dealer and 7 Chinese vehicles, a new map, new, better matchmaking and better rewards in both PvE and PvP.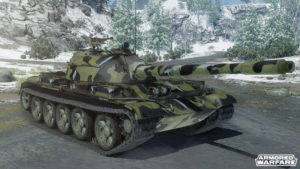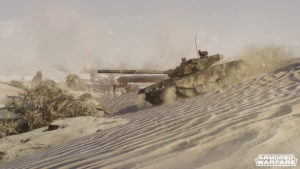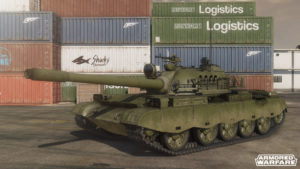 No time to waste, a month later, it's 0.14 that lands on our computers with a new PvP map, 3 PvE missions, the overhaul of the penetration of light tanks and tank destroyers. The developers also tackled the gameplay at a high level, very different from my beginner games by the way! Because yes, AW is starting to have more and more tournaments and it was necessary to rethink certain aspects for balancing and competition. As a bonus, it is the replay system that completed these changes, accompanied by reconstruction field kits (which allows you to relive 30 seconds after your death if you have a kit).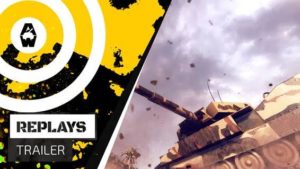 Finally, at the beginning of the month, we had the pleasure of welcoming 6 new Tier 10 vehicles with update 0.15, two new PvE missions, a premium tank ("oooooooooooooh" as in Toy Story), the update of the garage interface, welcome changes to guided missiles and as usual general settings.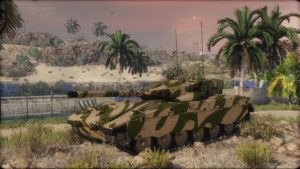 My feeling after 7 months is that it feels like there haven't been that many changes (4 updates) but in detail, each update has really moved the game forward. to make it more accessible, more realistic, more enjoyable on both sides, there has been new content to unlock and new maps for example, both in PvE and PvP. Although this is an open beta, the developers are not shy about rethinking entire gameplay systems to keep the player having fun at all times.
Anyway, I'm not sure what the devs have in store for us in the next few months but if it continues on this path, Armored Warfare should get better and better! And you, have you felt any real changes since the start of Open Beta? Did you like them or not?