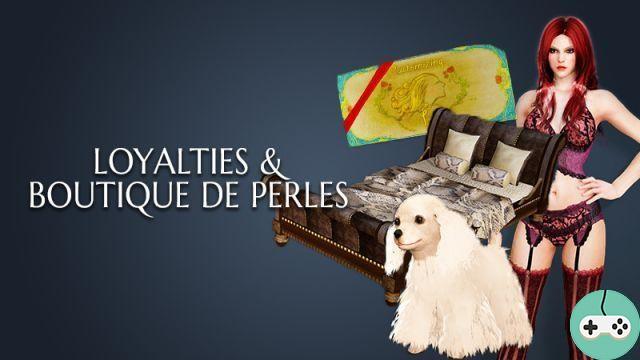 Black Desert Online follows an economic model buy-to-play, namely that you just have to buy the game to fully enjoy its content without additional subscription. This model pays well when launching a game but can be more complicated in the long run, which is why an in-game store is also great.
BDO follows this logic with a Pearl Shop which offers you many items, sometimes useful, sometimes less. We will take a tour of the different categories, but first we will see a system that will reward you simply by playing: Loyalties.
Loyalties
Loyalties are points that are offered to you by simply playing the game. The first way to receive them is to log in once a day, you will have in the lower right corner of the screen a button indicating that you have rewards to collect.

You will therefore already recover 100 per day. Besides that, there are other ways to get even more, such as having logged in a certain number of days: 200 for 7 days, 300 for 30, 500 for 50, 1000 for 100, ...
From this same system, other rewards are also recoverable after certain levels of playing time on your character (50, 100, 200 hours, ...) or your account (1000, 3000, 5000, 10 hours!).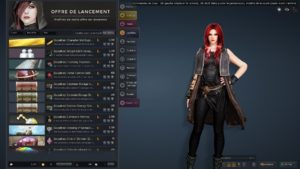 Then there is a tab for Loyalties in the shop and you can buy different types of items:
additional character slots
increase in total transportable weight
increase in the number of bag locations
ability to reset combat skills
etc.
In itself, mainly objects that will make life a little easier, and this just by playing!
Pearl Shop
Most of the items in the store are only purchasable with pearls, which must be purchased with real money. You will first need to buy Daum Cash (purchase page here) which has a fixed price of 1000 Daum Cash for 10 €.
In game, in the shop, you will have a section to buy pearls, the amount of which will be one pearl per Daum Cash with a supplement if you take more than one shot.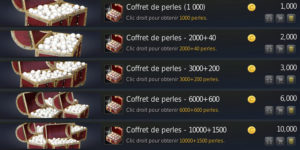 Now let's start with the list of proposed objects.
Function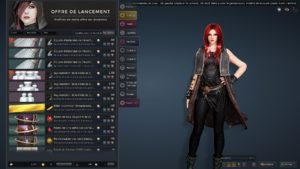 This category offers useful objects on everything that is locations and resets. You have increased inventory size, transportable weight, character locations, as well as items to restore one or all combat skills, or for example a vial to allow you to resurrect wherever you're dead.
Costume
There are 2 types of costume: one completely cosmetic, And a Useful. For cosmetics, it is only to make your character beautiful, for useful ones, effects may apply. The costumes offered to you are usually only available for your current class.
Cosmetic costumes are relatively expensive, at 2900 pearls, or almost € 30 per costume. Here are some examples for the witch: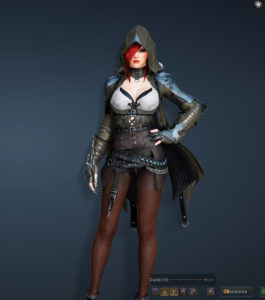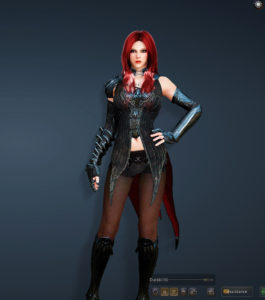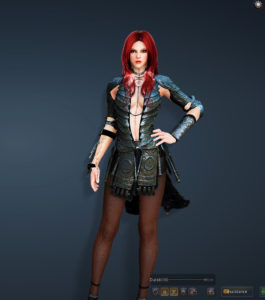 For the useful, you have underwear which will add you +1 Chance which would apparently be quite interesting ... and then some can be nice!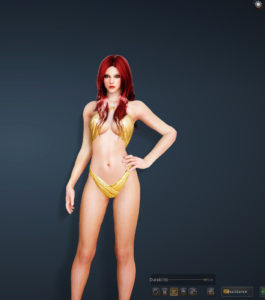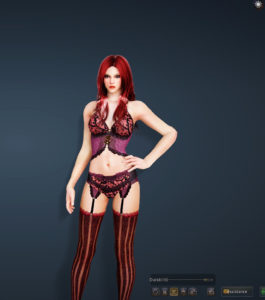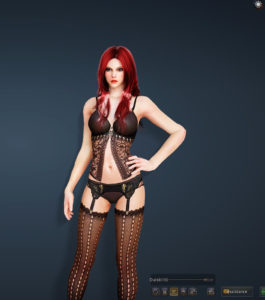 Finally, there is a camouflage suit which makes you almost invisible, increases your harvesting skill and hides your name: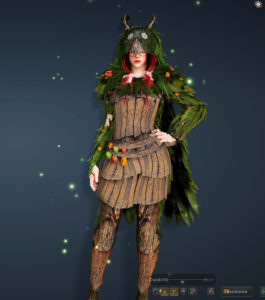 Furniture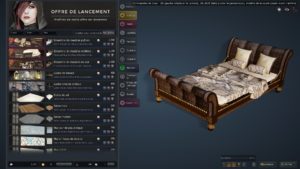 The furniture will allow you to have enough to arrange your properties as you see fit.
Ride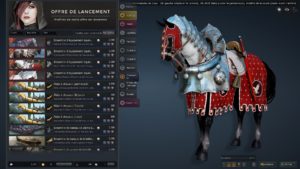 You can buy anything to decorate your mount, whether it is your horse, boat or cart. Otherwise, there are a few other useful items to reset your horse's skill, change its name, train it, etc.
Pet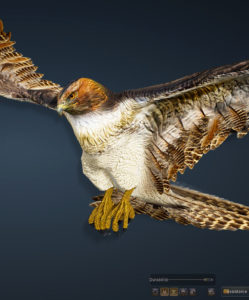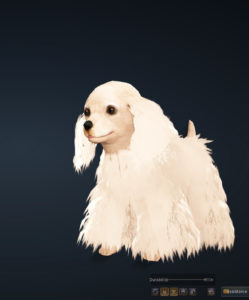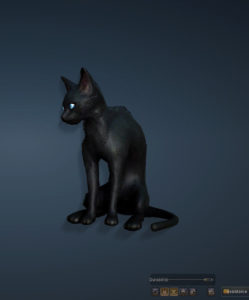 You can have pets! They will also have a certain usefulness since they will allow you, depending on the companion, to have a detection range on the higher card and pick up automatically the loot. You can also buy small homes for them to put in your house.
Currently there are dogs, cats and a hawk.
Beauty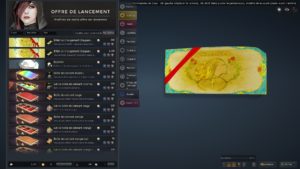 In this last category, all what concerns the appearance can be purchased. There are thus appearance change coupons for a character, and dyes, including packs of dyes of one tone, or a single dye, but also an item to remove a dye.
As you will have understood, it is preferable to have certain items from the store, in particular a pet and a set of underwear, but they are not essential. The rest is more cosmetic or practical, such as the different locations (character, weight, inventory).
What do you think of the store catalog?