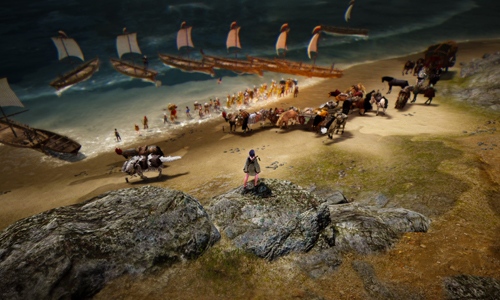 The big day has finally arrived, the release of BDO. At least for players with 96h early access. And to support it, Belsazar gives us last-minute information.


Here is a summary:
A 3rd "Croxus" server has been added for the Europe region.
A 3rd "Uno" server for the US region.
Not all the canals will be open straight away, the last ones will be open on the water.
The settlement of the Imps of the first zones has been reinforced.
The Beauty and Beast Contest rewards will be available from March 3.
Some store prices have been revised downwards.
Specials will take place from March 3 to 14

-20% on pets
Costumes with weapons will be 2 Pearls.

Other players' lanterns are now disabled by default for other players.
The new group loot system has been implemented. It gives the possibility, after a roll of the dice, to sell an object directly to one of the members of the group, the money thus obtained ending up distributed among the players present.
PvP system remains under surveillance

Configured as on CBT-2 for launch
A dueling system is under study
Season 4 Kr will be implemented directly.

Class Awakenings won't happen until the next update.