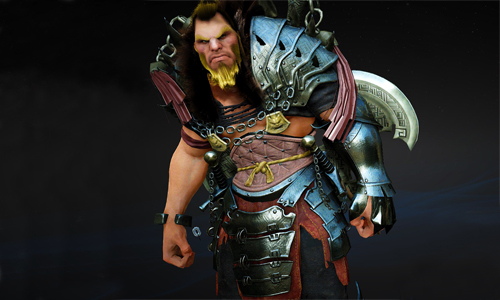 Forget about finesse, here is the Berserker. Equipped with 2 ornate axes, the Berserker embodies straightforward brutality. If you are looking for the class with the greatest concentration of violence, you look with contempt at the classes from a distance and, for you, hiding behind a piece of wood is a waste of time, look no further, you are at a good place.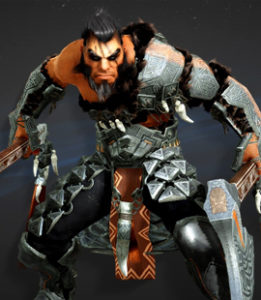 Philosophy

Here, no frills, we let brute force speak.
Here we do not pull, we go looking. And, for that, the Berserker knows how to do it, by running while charging, by jumping or even by walking (by making the ground tremble in passing of course) the methods to stick to your target are not lacking.
Read more...
From a concept approaching (roughly) that of the Tamer but without her animal, the game of the Berzerker consists in chaining the blows bringing you closer to your opponent, coupled with those involving a certain control of your target while interspersing your blows. more powerful.
Indeed, the Berserker has no creature, no magic, no ranged attack but instead he has a whole range of skills such as:
Movement + Blow
indeed
Movement + Hit + Control.
Note also that the Berserker is the undisputed specialist in tankards, which implies key controls in terms of group PvP.

Strengths and weaknesses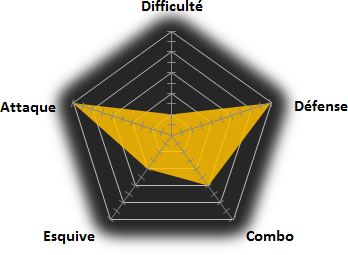 Good damage
Useful in group PvP
Lots of controls
Easy to learn
Limited mobility
Less comfortable in 1vs1
Little variety
Game may lack depth

Getting started
Rather than displaying yet another copy of the skill tree present in the game, and to be able to understand them more easily, the skills have been deliberately reorganized.
Basic Skills (left button)
Advanced skills
Show advanced skills
The mugs
If there is a class comfortable with this concept, it is the Berserker. From simple drop-off to extended pickup, the options are diverse.
However, the Berserker is not satisfied with a few checks. Indeed, the latter is quite capable of catching someone and playing with it a bit before releasing it.
Kicks and Movements
Screams

Characteristics orientation
For a classic use of the Berserker, the characteristics to be favored are (against all expectations):
Attack Speed
Critical Hit Chances
Casting Speed
It goes without saying that this constitutes an initial guide and is not intended to exhaustively represent the various ways of playing, in particular the more exotic ones. On the other hand, there are deliberately synthetic references specific to the class in question.
Thus, the use of the character in mounts or its use in specialized roles such as pure support or group PvP has been deliberately excluded.
However, if, on reading it, you find that you have missed information, or if the inspiration to write a more specific guide has come to you, do not hesitate to let us know.