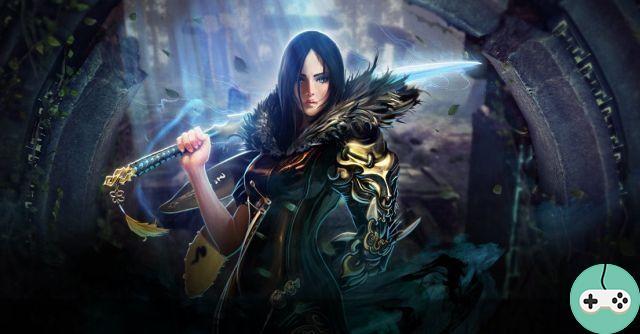 The first letter from Blade & Soul producer Nico Coutant has just been published on the official website:
Letters
Hello to the whole Blade & Soul community,
Over the past four months, Blade & Soul has received an overwhelmingly positive response in North America and Europe. We've seen thousands of fan art, hundreds of hours of online streams and tournaments, and read countless comment and review threads. Every goal we set for ourselves before Blade & Soul was released has been surpassed, thanks to you. Thank you very much for your enthusiasm and support.
We wanted to take the time to reflect on the current state of the game, while also giving you a taste of what the rest of the year has in store for Blade & Soul. Among your feedback, you have often asked us to better announce the arrival of new content in order to better prepare you for it. When we designed our pre-launch content release schedule, our main goals were to provide regular updates with new activities, get up to speed quickly with content available in other regions, and in doing so, support the PvP community by giving them access to the latest classes and balances.
Today, I will present to you the roadmap listing the new content that will be uploaded by the end of the year. We will also discuss the impact of this content on your progress and the reasons that we hope will make you look forward to these new features.
Before unveiling the roadmap, I would like to stress that we haven't just focused on getting content online lately. Since launch, we've made a number of comfort changes based on your feedback - you can now keep purchased gem slots, gain Hongmoon skills through PvP, or transfer your costumes from one character to another.
We are also aware that the game is still disrupted by bots, spam and other forms of cheating. Please know that every week we will continue to improve spam, bot and cheat detection, while providing you with new ways to report these behaviors to help us respond faster. We who play daily see these issues first-hand and fully understand that it is crucial to act in the long term to reduce bots and cheating in the game. This month we were able to effectively combat cheaters and cheaters. bots in Arena PvP, significantly reduce the inconvenience of spamming, and make various gameplay changes based on your feedback to rectify the most irritating issues. However, we believe that it is always possible to do better and are developing several measures which should further improve the situation in the coming weeks. To stay ahead of cheaters, we avoid announcing the measures in advance, but they are part of a concerted effort that began several months ago. Thank you for your patience as we develop these short and long term solutions.
Regarding our future updates, we are aware that the speed of the additions has made some of you feel that you need to finish all existing content as quickly as possible in order to be ready for the next update. To allay some of your worries and help you better plan your character's progression, we've compiled an overview of the content that will be available later in the year.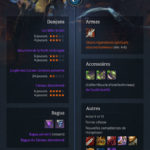 As you can see, there will be no more new weapon levels this year apart from the legendary Lvs. 3 to 6, but you don't need a Legendary weapon to complete the new content. The new Bagua and Accessory sets aren't a must either, but we hope you'll see some quality rewards that will ultimately help you succeed faster.
We'll continue to run promotions and in-game events to provide you with new, faster and more economical ways to access buff materials, among other rewards (who said costumes?).
In addition to reducing the massive upheaval in progression, the new content will make existing reinforcement materials easier to obtain and in greater numbers in drops.
Now let's take a look at what the immediate future has in store for us. This Wednesday, we uploaded our Revenge and Burden update, which includes the final story chapters of Act IV in which you'll take on Jinsoyun. It also adds new solo and group content, as well as a new system of guardians (including guardians exclusive to the West!), Not to mention new levels and skills of Hongmoon. In some dungeons, you may also come across the Merchant of Wonders who will offer you various items at reduced prices. It might not stay there forever, so make the most of it while you can! Finally, this patch has removed the siren / marauder branches for weapon enhancements, in order to better focus the game experience and unite the community around the Silverfrost area, which we believe to be the best. content offered by Blade & Soul.
The Revenge and Burden update also incorporated new account services such as gender and / or race changes. Finally, we are currently working on server transfers. The Spectator mode in PvP Arena is under development and should be integrated later this summer. We recognize that this is an indispensable tool for community tournaments and important for our support to the PvP community.
Finally, we know that you are all looking forward to the release of the next class. It is therefore with great pleasure that we announce the entry of the elementary Pugilist class on June 22. We'll be running a variety of events to celebrate this milestone (including a return of the much-loved EXP event) and we'll be giving everyone a free character slot for a limited time, just like when The Conjurer was released. If you return to the game after a period of absence, or if you don't plan to experience Elemental Pugilist immediately, we'll be offering additional bonuses to help you advance both existing and new characters. We will tell you more about this very soon. If you haven't already done so, also consider subscribing to our newsletter: at the end of June, we will indeed be sending out a thank you pack to all subscribers.
Now is the perfect time to immerse yourself in Blade & Soul, whether it's to pick up on your adventures or to take your first steps in this world. We sincerely thank you all for your continued support and for your passion for the game.
If you have any questions that we have not answered, post them in the forums: we will do our best to answer as many of them as possible for a period of time. live stream "Producer's Letter" on June 10. Please only post questions that relate to the content roadmap, features and support or the future of Blade & Soul. Visit the official forums to post your question (s), then log in on June 10 at 1 a.m. PST on Twitch.tv/BladeandSoul where we will try to provide as many answers as possible.
Thank you again for your continued support.
Nico Coutant
Producteur de Blade & Soul
Points to remember:
Stepping up the fight against bots, spam and cheaters in the coming weeks.
Full schedule of content planned for 2016 (dungeons, Bagua, accessories, skills, etc ...)
No new evolutions for the weapon this year (except legendary levels 3 to 6)
Make reinforcement materials more accessible.
Keep new content accessible (no obligation to have a weapon with the latest developments)
Project to set up server transfers.
the class Elemental Pugilist available June 22 (which includes the return of the offer of a free character creation slot)
Many events in perspective including that of XP.
Among all these announcements, what are you waiting for the most? Are you satisfied with this first letter?