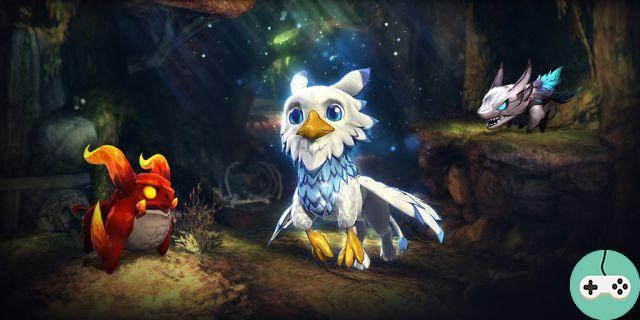 The next update "Vengeance and the Burden" is revealed a little more by providing details on the Guardians (the pets).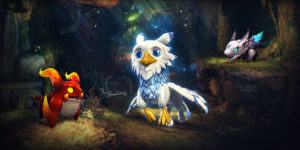 These little creatures will follow you everywhere to bring you their support which translates into bonus life and defense points. On the other hand we will have to wait level 50 to benefit from it.
A reinforcement system will be put in place to make your favorite goalie stronger by giving him enhancement stones. These are obtained through transmutation or by dismantling so-called lower quality (blue) Guardians. Indeed only those of higher quality (purple) can be improved and exchanged.
Note: There will be no additional benefits depending on the appearance of the goalie. So you can improve the one you like the most. Likewise, they won't attack or take damage either.
This system is similar to that of strengthening weapons, except that a so-called heroic guardian (purple) can only be improved 10 times. Here is a table on the increase of these bonuses according to the level of your guardian: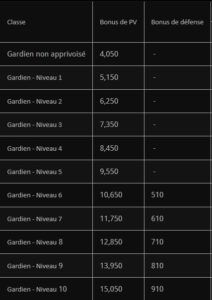 In return, you will have to feed your little one with heavenly incense which will also be obtained by transmutation. A counter tells you how much time is left before the active bonuses disappear.
These Guardians can be obtained either in Heroic Dungeons or in the Hongmoon Store (one randomly by purchasing Guardian Stone Sachets).
To give an overview, there will be a ghost, a panda, a dragon, a little sheep, an infernal, a grizzly bear, penguins (which will come in several colors), a griffin and an otter (the latter two will be exclusively in Europe and North America).
So what do you think of this new system?