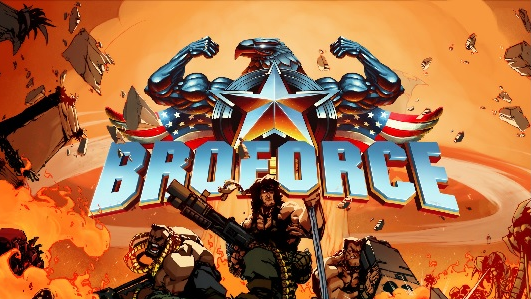 Broforce is a platform action game that takes its inspiration from the war and action movies of the 80s / 90s. While pixel art and very humorous, the game offers a dream cast.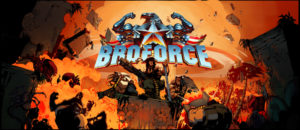 Each Bro has its own unique characteristics in terms of primary and secondary shots. In terms of travel, it remains essentially the same for everyone.
Bro Norris has a special that will ravage the decor .... Really.
RoBrocop, RamBro and other Bro will therefore, in campaign mode, face rather cartoonish terrorists and other bosses through a jungle that is reminiscent of the settings of the Rambo films. The game is in Alpha, so it's hard to judge the content and lifespan of campaign mode. But it already looks promising.
Added to this are very funny modes to play in multiplayer like deathmatch. A race mode with explosions that will motivate you is added to the board to make the game more competitive.
The strong point of BroForce remains its level editor which necessarily allows to have almost unlimited content. Fairly easy to access, it will allow you to create more or less crazy levels that will easily extend your playing experience.
The difficulty of the game (and this is especially true for the multi) lies mainly in the fact that it shoots and that it explodes in all directions. You can quickly kill one of your teammates by shooting an explosive barrel or by unleashing a special attack at the wrong time. The levels being entirely destructible, it will still be necessary to remain subtle so as not to destroy your team who crosses a bridge.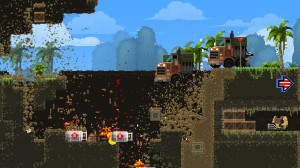 The scenery .... formidable enemy.
And once again, BroForce shows us its genius with this destructible environment and its well-done level design. Suddenly, a thousand possibilities are available to you to pass a level.
You will also find in the levels of Bro imprisoners. Releasing them will give you immediate control over them if your team is alive and give you an extra life. If one or more members of your party are dead then the first one to lose will take control of that Bro.
We will also salute the sound effects and music that stand out and are particularly successful.
In addition to the article, here is a commented video of the team / Played
And if you are not convinced, you will find on the official site a demo playable directly in your browser.
To conclude, here is the content of the last update that will serve as a trailer.
Find one, two or three people and live this adventure to the fullest!