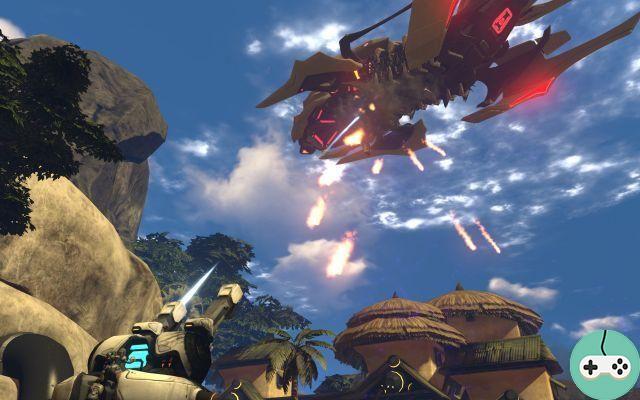 This weekend, I invite you to participate in the second beta weekend organized for Firefall, from November 30 to December 2. This will also be true for the next weekend (from December 7 to 9) with each time playing sessions of 48 hours. As the official dedicated page tells us, this week we are participating in the "Population Control" event:
The population around New Eden continues to grow and the most violent species are becoming a threat to life in Copacabana. Work with other players to reduce population and keep citizens safe.
As an increasing number of players request to join the beta, far more than the current capacity of the servers, these weekends are a solution for the Red 5 studio to offer a brief preview of the game to thousands of eager new players. . At the same time, this allows developers to perform an infrastructure stress test, in order to prepare Firefall for more.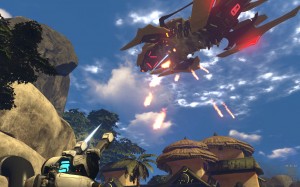 To learn more about the game, read the test performed by Nicou at the beginning of October. The game has grown since then and therefore deserves to go, or return! If you hang in there, there is a founder's program with a whole bunch of founders rewards based on goals achieved. Thus, the camouflage glasses are unlocked (bonus 1) and currently, any new recruit is working on unlocking an exclusive outfit. Note that this gives immediate access to the beta if you are totally addicted!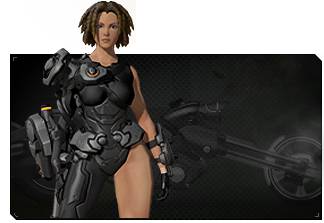 For my part, I still have 3 keys to access the beta (these keys are offered to most participating players), do not hesitate to tell me if you are interested (remember to register to ask, I will need your email address to send you the key)! Otherwise there are many keys to be won all over the place as shown in this subject of the site with thousands still remaining.
Have fun !